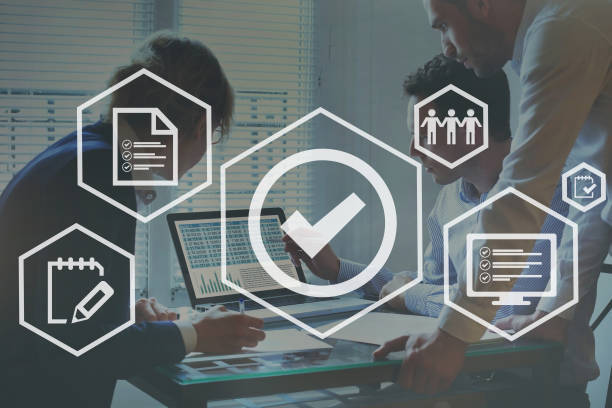 Prior to technological advances, companies verified their clients through in-person interactions or printed documentation. In this case, the identifiers were address, name, picture, and date of birth. But, the world has changed, and with it has come new opportunities for fraudsters. The manual verification method is flawed by human error, inconvenience, and delays.
As a result, organizations are seeking more complex, encrypted solutions such as digital document verification. It verifies the data so thoroughly that it detects watermarks, holograms, and other modifications. Businesses using these services will avoid calling clients for physical verification.
The Significance of Digital Document Verification Process
Document verification is the process of checking the authenticity of a paper. Bank statements, driver's licenses, and other officially recognized documents are frequently the most reliable and legitimate forms of identification. The technique includes the authentication of badges, fonts, watermarks, and carrier components. Additionally, information from the machine-readable portion of the document is matched to identifiable details from the beginning of identity. Customers can use a variety of document validation services to validate their documents without having to be physically present. Using smartphone image capture software, the user quickly uploads a photo of their government ID along with a selfie.
Authentication of a document throughout the customer onboarding process can assist organizations in quickly and safely validating new clients. Most organizations have to deal with fraud, identity theft, and hacking all the time on digital platforms. Digital document verification is critical for mitigating such threats. Anyone who wants to access their account must first prove their identity. After that, the system will compare this information to previous data. The process will end if the information on the documents does not match. In a nutshell, a document verification solution tries to eliminate all forms of hazards.
Different Types of Digital Document Verification
There are numerous types of ID document verification based on the requirements listed below:
Certificates of Education Authentication
This verifies a person's qualifications and educational data as stated by their credentials. It entails:
Attendance Schedule
Percentages/grades Obtained
Obtaining a duplicate mark sheet from the relevant authority
Graduation Year
The roll or registration number
Checking Professional Licenses and Certificates
Validating the duration of the license or certification grant, such as the CA, CPA, CFA, or LLB, and the license's current status.
Pre-employment Background Check
This verifies a person's credentials and information about previous employment. It involves the following steps:
Holding position/s
Employment period
Status of rehiring
Reasons for departure
Evaluating and tracking performance
User's mindset, personal character, and honesty, as well as any particular successes
Criminal Record Verification
If the person has a criminal history, it would be helpful to look into their records with digital document checks. The local police force would look into the nominees' scam histories while keeping an eye on their residences.
Verification of Personal or Professional References
Checking references professionally can frequently offer useful information about a candidate's work habits and outlook. It entails gathering the following data:
Principal responsibilities of the candidate during the association term
Deficiencies and strengths
A team player's qualities
Leadership abilities
Candidate's honesty, attitude, and reputation
Address Validation
Verifying an address helps confirm the candidate's or applicant's place of origin and other important details. The papers required for verification are as follows.
Stay duration
Status of residence
Validation of residency
Accommodation type
6 Top Advantages of Using Digital Document Verification
The online document verification system has a lot of advantages. But some of them are as follows:
Quick Turnaround Time
Digital document verification solutions can quickly authenticate the identity papers submitted electronically. But in the past, a person had to physically submit or send identification papers and wait many days for their validation.
Easy to Implement
An online document verification system makes it easy to verify anyone's ID by simply uploading a digital image of an identity document, like a driver's license or passport. Anyone can do this in person with a webcam or remotely using a picture shot with their smartphone.
Rapid Services
Businesses that use online document verification can benefit from giving customers a quick onboarding experience. Customers are not required to physically present themselves or wait in a long line in order to verify their identity. The entire process improves brand recognition and customer reputation.
Fight Identity Theft
The digital document verification method is a simple tool that helps businesses get their customers' trust. Organizations avoid identity fraud by using digital document verification by identifying users based on their identification papers.
Reliable Processes
An online document verification system manages the entire process, ensuring consistency and adaptability across borders.
Conclusion
Fraudsters are becoming faster and more efficient due to technological advancements. They use false identities to perpetrate dangerous crimes such as terrorist funding, money laundering, and identity theft. False passports, ID cards and driver's licenses are examples of fake identities. To prevent these scams, businesses should use technology with typical authentication methods.
The digital document verification technique is an excellent example of online validating someone's identification. It is used to reduce fraudulent activities in practically every industry. This unique verification approach is reliable, quick, and accurate, resulting in a better client experience.
Read More: What is Gen YouTube?