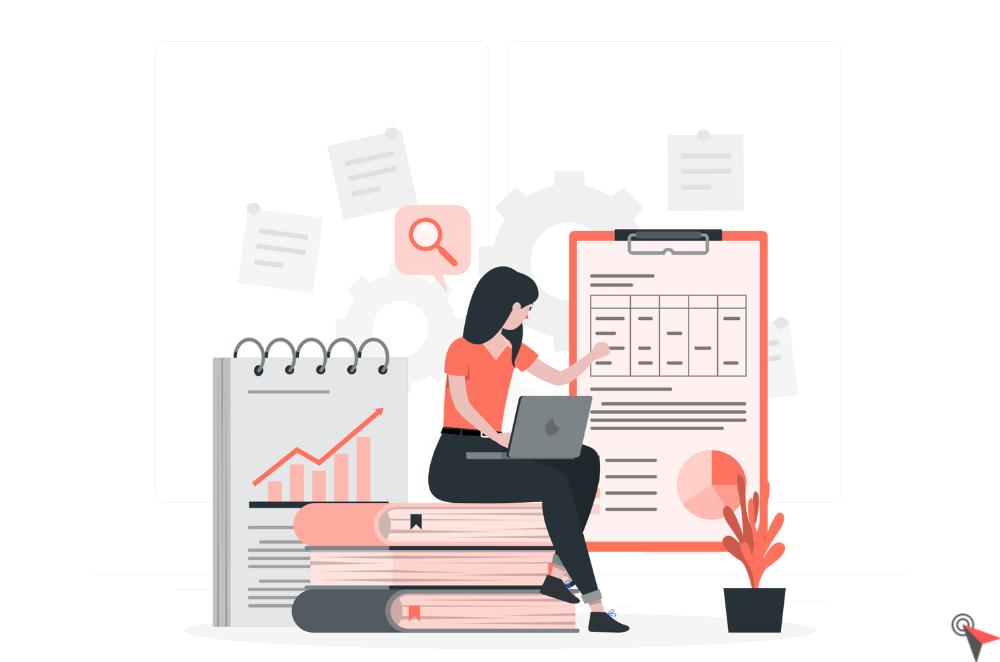 Your company has just or is about to begin its digital transformation. At this point, you already know that you will need to rely on EDM software that can handle the flow of data that you will impose on it. However, how to find among the extent of the offer the rare pearl that will meet all your expectations?
Here we offer 8 EDM Software with various options for managing, modifying, and indexing your documents, in order to optimize your document management.
Our Selection Criteria For Edm Software
To make this comparison, we base ourselves on a certain number of criteria:
The quantity and quality of the features offered.
The ease of use and the ergonomics of the interface + the support offered by the publisher (when necessary).
The possibilities of customizing the various features of the software.
Reliability and security are guaranteed on the platform.
The responsiveness of technical support.
Summary Table
Software
For who? 🎯
Main benefits ✅
Rates 💰
Documind
VSEs, SMEs, large companies
Scalable and customizable EDM
Easy to use and secure
Lots of customization options
Free trial (limited in time and features)
Price on request (Documind Essential from €10 per month per user)
DocuWare
SMEs, ETIs and large companies
Suitable for all sectors
Workflow management
Collaborative platform
Free Demo
Price upon request
Intalio
SMEs, ETIs and large companies
Simplicity
Personalization
Advanced search tool
Free Demo
Price upon request
Nuxeo Platform
VSEs and SMEs
Open source software
Personalized support
Offers numerous integration software interfaces (APIs)
Free platform
Paid features on request
OpenBee
Any type of business
Data protection
Teamwork
Easy to master
Free try
Price upon request
Youdoc
SMEs, ETIs and large groups
Friendly interface
Automatic archiving and intuitive search
Adaptability
Free Demo
Price upon request
Zeendoc
VSEs, SMEs and communities
Quick start and ease of use
Wide functional coverage
SecurityTeamwork
Free try
Price per incoming stream, unlimited users
Zoho Docs
Any type of business
Available for individuals
Integration with Zoho Suite
Zoho Docs remains free for teams up to 25 users
Free try
Free versionPrice from:4 € (Standard)€6.40 (Premium)
Documind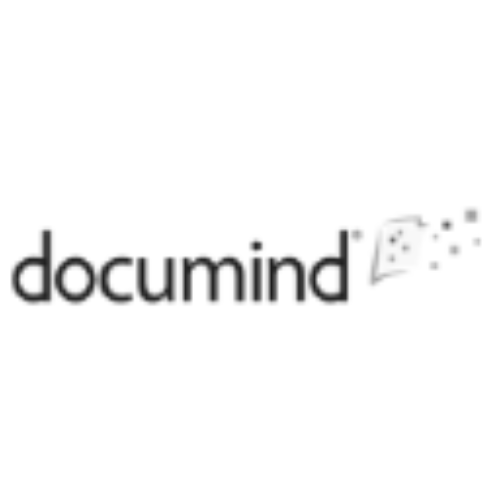 Documind is a modular EDM software, able to evolve with your company. It is available in 5 editions: Essential, Enterprise, Master, Transport and Invoices.
He offers:
simplicity and efficiency for VSEs,
performance, flexibility and agility for SMEs,
great customization capacity for large companies.
The publisher offers many options to meet user needs: various licenses, additional functions, add-ons, etc.
The Document software is particularly suitable for management and management professions.
The Strengths Of Documind Essential
SaaS software available on smartphone, tablet and computer.
Universal HTML5 viewer, OCR, search engine coupled with Documind Auto-Importer (specific import rules and scripts).
Completely configurable Workflow and Document Database standard filing plans.
Document management :

digitization ,
archiving ,
links between documents,
integration with Microsoft Office , versioning management,
shortcut management.

Sending notifications. It also has an internal instant messaging system, on-site discussions and recommendations.
Offers complete assistance (forum, tutorials) and technical support directly online (mail, chat, telephone).
Our Opinion
The software is relatively easy to install, use, and customize. You can capture and share your content in a secure environment.
Searching for documents is super fast and the capture function of Documind Auto-Importer makes it possible to store and classify information permanently and find it easily.
The software interface is translated into several languages, including French.
The publisher's support service is very responsive and offers technical support as well as a comprehensive technical guide and FAQ of frequently asked questions on the official website.
DocuWare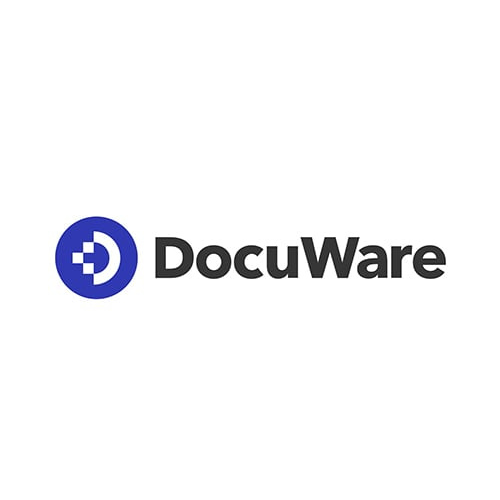 DocuWare is a GED/ ECM software that allows you to manage, archive and validate digital documents with ease while guaranteeing compliance with security and confidentiality standards .
The software offers you the possibility to enter data from various sources and automated management of this data with the workflows.
DocuWare is particularly interesting for work in accounting, management & human resources, quality and legal services.
DocuWare Strengths
Optimization of document management: AI is able to identify and extract key information from your documents to facilitate their indexing and optimize their visibility.
Workflow management: create workflows to automate the validation and processing of documents with conditional approval circuits. As a supervisor, you do not lose sight of the completion status of your tasks.
Multiple integrations: DocuWare integrates with your CRM, ERP, HRIS, etc. software. It also allows the integration of Windows documents, and PDFs and you can link the platform to email.
Collaborative platform: your employees can work in collaborative mode, add comments, schedule reminders or set up alerts, manage the different versions of documents (versioning) and validate them with the workflow system.

DocuWare protects sensitive documents and information against unauthorized access, data loss or system failures. All your data is transferred via HTTPS protocol, with TLS encryption. Each stored document benefits from AES encryption.
DocuWare benefits from the highest security and document protection standards: NF552 certification on the GDPR and NF203 on the electronic safe.
In Our Opinion,
DocuWare is the go-to EDM software, used by thousands of organizations across all industries, including finance, HR, accounting, legal, quality, and more.
The publisher offers many applications to integrate into the software (DocuWare Mobile, DocuWare PaperScan, DocuWare Hub, etc.). Search is also optimized to be available from these applications.
It is possible at any time to reconfigure and configure it according to needs. It is a tool that evolves at the same pace as the company.
Intalio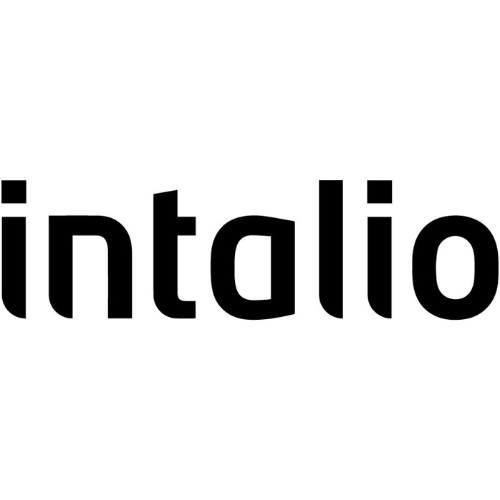 Intalio is a business process management software offering a flexible, customizable and integral service to enable companies to improve their procedures.
From capturing documents to processing to storing, to publishing, to imaging, the software offers you to easily create a harmonious content directory.
It promises more efficient operation of your organization and better use of your documentation. Advanced options should reduce time, effort, and cost when working with your library.
Intalio Strengths
Functional power of the tool:

multi-document capture thanks to the many tools integrated into the system,
automated batch import tool,
scanning from any type of scanner,
capture of any electronic document format.

Archiving and filing of documents: immediately add documents from applications to the directory. Automatically classify your documents thanks to the application of predefined rules and the automatic learning of the system. Avoid having to manually create similar documents with a predefined archive structure.
Work on browser: view, access and work on your documents without installing an application. Access content directly from the web, from mobile devices and tablets. The software also includes an advanced document viewer integrated with authoring applications as well as editing and conversion tools.
Basic, advanced and full-text search: access your information banks arranged in a hierarchical classification structure. The software also allows advanced browsing of metadata associated with stored content, additional searches for information in search results, customization and saving of your searches.
Our Opinion
The Intalio solution can be used to centralize your technical documents, invoices and contracts. The HR department dematerializes the administrative documents and pay slips of your employees.
Setting up the interface is simple and very intuitive. You can easily access all its features and learn how to use them in no time. It is very efficient in the management of document flows, in particular, to increase productivity when managing incoming and outgoing mail.
The software is highly customizable as well as its workflow management. It offers applications adapted to business and sales approaches. The technical team is very responsive and willing to add any functionality you deem necessary to your software.
Nuxeo Platform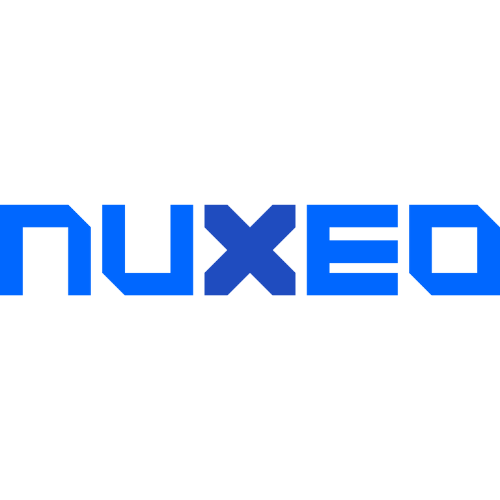 Nuxeo Platform is open-source software available under an LPGL license.
The software is suitable for SMBs but is also used on a large scale by some enterprises to manage terabytes, and huge amounts of documents, and support tens of thousands of users.
Tools that help configure and integrate the software, such as a service level agreement and technical support, are intended for IT professionals and remain available for a fee.
This software is particularly interesting for companies that need to manage their content efficiently, for purchasing, administrative and communication professions, thanks to a flexible and secure platform.
The Strengths Of The Nuxeo Platform
Open source software: a fully customizable system, including the interface. The software can adapt to any type of environment and meet the specific needs of each company.
An advanced BPM workflow engine:

optimization of business processes,
case management tools,
real-time document management.
The software is designed so that you can constantly rework the workflow according to your needs.

Nuxeo APIs: it is compatible with most software and applications. You can configure the software from these. The choice of possible integrations is almost unlimited and constantly improving.
All features and functionality of the platform are free. It is a very complete platform, free to download and use.
Our Opinion
Although Nuxeo does not provide basic full archiving, you can integrate this option depending on the type of storage you choose.
The software includes a marketplace to simplify the addition of functionalities and applications adapted to your needs. Technical support offers personalized support at each stage of your installation.
It is available on all:
hosting modes ( Cloud, SaaS),
operating systems: Mac, Windows, Linux, Android, iOS.
OpenBee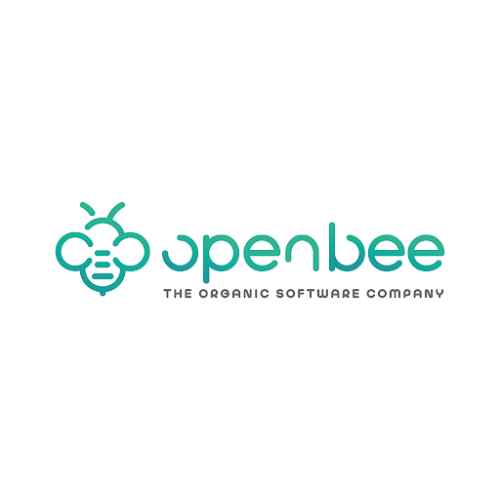 The Open Bee platform comes in two forms: Open Bee Sphere and Open Bee DXP.
It helps to minimize repetitive tasks, and easily manage and share your dematerialized documents, all from the same interface. The software offers more traceability and more efficiency by being able to manage, analyze and process information in real-time and with complete security.
It focuses on agility, speed, economy and customer experience and is particularly useful in administrative, accounting and finance-management jobs.
The Strengths Of Openbee
Invoicing: send your customer invoices, receive and store your dematerialized supplier invoices in your software's digital safe. Optimize their accounting and administrative processing.
Interactive workspaces: the software also offers a Digital Workspace dedicated to your company and an Intranet option to facilitate internal exchange processes. Your employees can work together in real-time on the documents on the server.
Document management:

centralization of documents,
management of media, contacts, HR documents, product sheets, absences/presences/holidays.
Open Bee Sphère supports the capture and imaging of documents from different applications.

Reinforced storage capacity and security: whether internally or with external contacts, your document sharing is secure from any device. Open Bee includes a large storage capacity and can list your documents automatically thanks to predefined rules.
Our Opinion
The Open Bee platform is available as an Android, iPhone and web browser application.
The use of the interface is particularly intuitive and the editor offers numerous configuration options. It also provides comprehensive start-up support.
The platform highlights the importance of security. The sharing of documents and their storage in the digital safe strictly comply with the security standards required by law.
Youdoc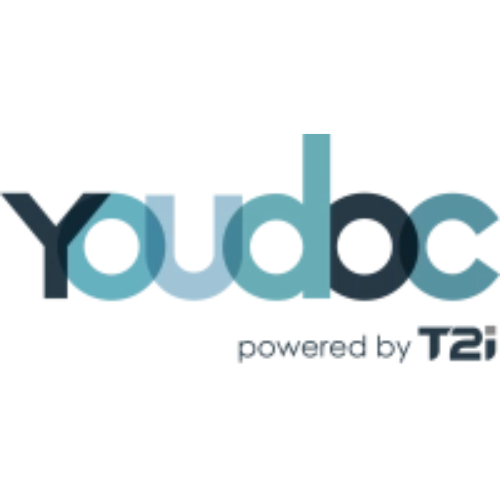 Youdoc is a software that aims to optimize business document management. It offers to adapt to your habits and work context. The platform is divided into 3 modules:
acquiring documents,
content management,
circulation & publication of files.
Youdoc allows you to link your content and applications and organize, classify, display, search and consult all of your documents on a single platform.
The software is particularly suitable for management and management professions.
Youdoc's Strengths
Add any type of files to your Youdoc library (documents, incoming emails, invoices, checks, templates and predefined structures, etc.). You can access it remotely and securely.
The software takes care of the life cycle of your documents: from the dematerialization of invoices to their electronic archiving, through the management and the various integrations into workflows.
Automatic archiving of your digital documents and identification of data from scanned paper documents.
Electronic signature of your documents. You ensure their legal value and their storage in accordance with the regulations.
Integrate your software with your ERP software or other third-party applications using the APIs provided by its publisher.
Our Opinion
Available in SaaS, Subscription or On-Premise, Youdoc is accessible from any browser and any device. The software offers a pleasant interface that is easy to understand and personalized support at each stage of its configuration.
The platform has an intuitive search tool to easily find your files thanks to dynamic, customizable filters and precise selection criteria.
The three modules offered complement each other and are individually customizable.
Youdoc is a scalable software that adapts to your needs as your business grows.
Zeendoc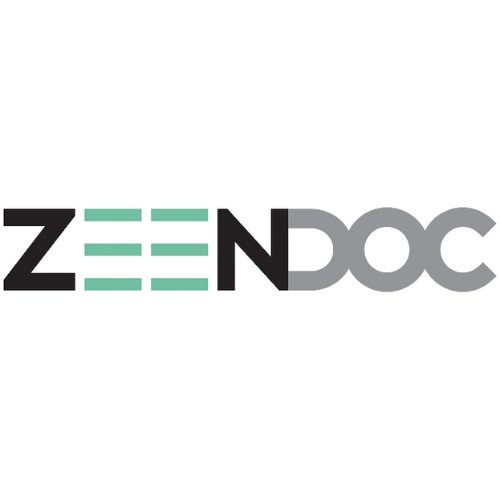 Zeendoc is a French EDM platform that allows you to easily classify, search and share dematerialized information, within a single database.
Intended for VSEs, SMEs and local authorities, this cloud software aims to:
to save you time in dealing with your administrative tasks (filing, research, document sharing),
to simplify access to information in a secure way for your employees, your suppliers or your customers.
The Zeendoc solution frees up space for your paper archives and secures your documents while reducing their processing and storage costs. Zeendoc also offers to reduce your company's carbon footprint while controlling important data flows.
The Strengths Of Zeendoc
The software makes it possible to dematerialize paper documents and import digital files from other platforms. It can recognize important fields and automatically classify all that set of documents to make them easily accessible. You can thus find your documents thanks to the keywords. Zeendoc analyzes and recognizes common data to create files that bring together all the information relating to a customer or supplier.

Zeendoc manages all electronic invoicing processes:

automatic recognition of your invoices and intelligent capture,
automation of their sending to the Chorus Pro portal,
sharing, validation circuits and storage of invoices,
sending invoices to your customers, payment alerts and follow-up,
extract data from your invoices and export with your accounting software without double entry, etc.
It supports the dematerialization of pay slips. It provides a personal digital safe for each of your employees. Their payslips are available directly on the platform.

Thanks to the electronic signature functionalities, speed up the conclusion of your sales or your hirings.
The software guarantees a high level of security. The stored data is encrypted (AES protocol, ISO/IEC 18033-3) with a key specific to each client, itself encrypted with the user's password.

Technical support is very responsive to customer needs.
In our Opinion,
Zeendoc is an excellent dematerialization solution in SaaS mode, very complete, easy to use, reliable and practical.
Thanks to it, you save precious time on carrying out your administrative tasks: setting up validation circuits, creating alerts, the possibility of working remotely or while on the move, streamlined exchanges, etc.
Furthermore, it is a scalable tool. Add or remove modules according to your organization's needs at no additional cost, since the billing model is based on incoming document flows and not on usage modules.
Finally, the fact that the servers are hosted in France is real more ecological and economical. The software complies with French and European laws and standards.
Zoho Doc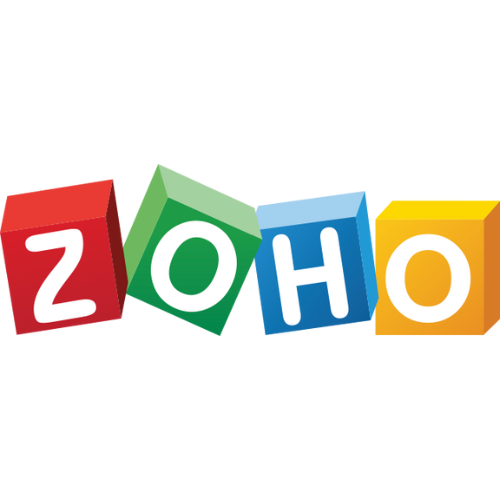 Zoho Docs is document management software designed for professionals and their businesses. The application includes two basic functions:
document storage and management,
document editing and collaboration,
You can share files, work in teams , manage permissions, etc. from a distance. The software also offers you to view more than a hundred file types without having to download them.
The platform is particularly interesting for purchasing, administrative and communication-PR professions.
Highlights of Zoho Docs (Standard)
Data processing:

integrated document editors (Zoho Writer, Sheets),
real-time viewing and editing,
document management, revisions and versioning,
database management and modification.

Data Sharing :

sending documents by hypertext links, by email,
document sharing via intranet,
data import-export tools.
File sharing is secure.

Collaborative workspace :

note sharing,
multi-level collaboration folders,
file sharing,
multi-computer synchronization.

Advanced search tools: powerful search engine, document library and full-text search.
Data security :

two-factor authentication,
entry/exit control,
data encryption,
backup and automatic backup,
synchronization,
SSL security.
Our Opinion
The software is available in German, English, Chinese, Spanish and French. The installation is simple and it is globally compatible with any type of device since it is cloud-based.
Zoho Docs supports the most common document formats. The many sharing options as well as all the built-in features and applications are completely secure.
Integration with Google Apps and the Zoho suite (Zoho CRM, Zoho Projects, Zoho Mail, Zoho Recruit) is a real asset for collaborative work. As well as real-time synchronization and the software's included internal messaging.
How To Choose Your EDM Software?
All these EDM software can support the digitization of your documents and their archiving. Your choice will mainly relate to the complementary solutions proposed that are the most interesting for your activity.
Most of the software presented does not require installation. They are compatible with most business information systems as well as with most operating systems (OS) such as Windows, Mac OS, and Linux. They can also be accessed remotely from many mobile devices such as an iPhone (iOS platform) or Android tablet or smartphone.
The few prices mentioned are indicative since you have the choice among many modules to include in the basic software which, of course, influences its price. You can, in any case, request a personalized quote directly on the site of each publisher.