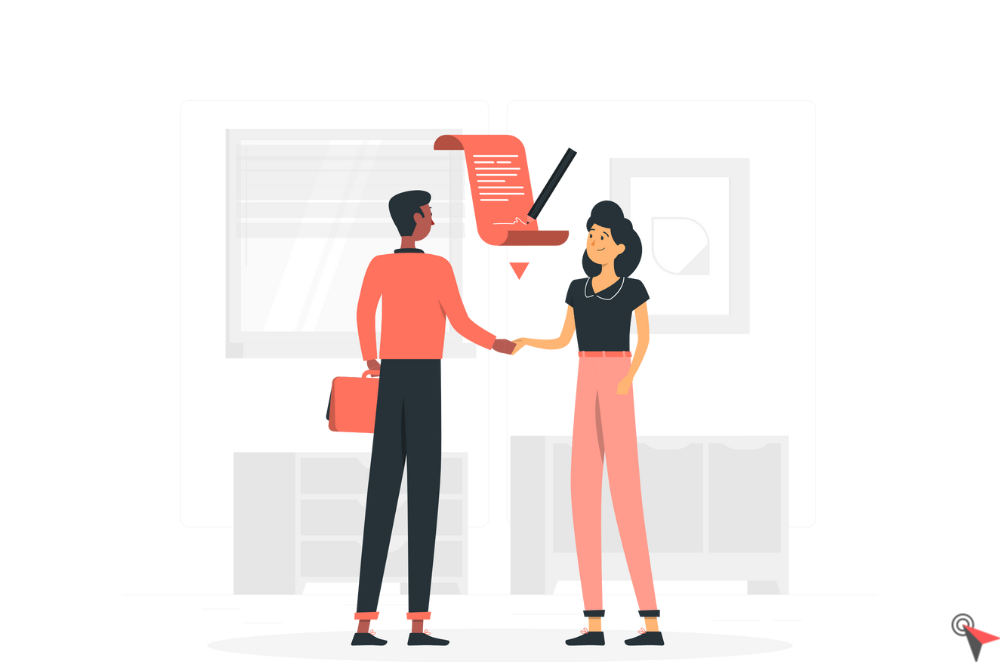 Looking to acquire the best electronic signature software for your business? It's a match! You are in the right place. 👏
Online electronic signature software is an essential tool to facilitate the signing of your contracts and your electronic documents, even when the parties are remote.
It allows you to secure and speed up your transactions while guaranteeing the legal value of your e-signature.
But what elements should you rely on to make the best choice? 🤔
To simplify your research, our comparison of electronic signature software presents in detail a selection of tools in SaaS mode likely to meet your expectations, and advice to guide you in your decision-making. 💭
Our Selection Criteria
In developing this comparison of e-signature Software, we have studied the following criteria:
the features offered,
the overall number of users and the representation of the tool on the market,
the quality/price ratio,
the use of the software in practice: its ergonomics and reliability,
certifications, and in particular the eIDAS regulation, the most important at the European level.
☝️ Good to know: the field of digital signature is highly regulated, it is important to check the certifications that govern it:
at the European level, with

eIDAS (Electronic Identification And Trust Services),
ETSI (European Telecommunications Standards Institute);


and also in the United States, with


ESIGN (Electronic Signatures in Global and National Commerce Act),
UETA (Uniform Electronic Transaction Act).
The software presented below complies with the regulations in force in the countries in which they are based.
💡 Also keep in mind that the best software is the one that best suits your needs: the features offered are a crucial but subjective choice criterion. Indeed, while some features are essential for your business, they could be useless for other profiles.
We, therefore, advise you to examine your own needs in depth before the comparison, to compare the different functionalities offered by the software.
What About Free Signature Software?
You might wonder if free electronic signature software might be right for you. There are completely free solutions or software offering the first free formulas like Eversign, up to 5 documents/month.
Their use can easily meet modest digital signature needs, such as freelancers or individuals seeking convenience above all else.
That said, a free tool has a few drawbacks:
options are often limited;
different levels of electronic signatures are not always supported;
the hosting and storage of data may be outside France, and not subject to French or European regulations;
customer service may be limited;
lack of transparency on data security policies.
This is why we suggest that you study the advanced and pro electronic signature software below, in order to guarantee the legal value of your electronic signatures and the level of security expected of your documents.
Summary Table Of Electronic Signature Software
| | | | |
| --- | --- | --- | --- |
| Software Name | For what type of business? | Main assets | Rates (1) |
| Adobe Sign | SME, ETI | Any type of document,Adobe and Microsoft connectors included,Reliability and security | From €17.99 per month |
| Better Proposals | All business sizes | Legally binding digital signatures, all-in-one document management solution | From $19 per user per month |
| Connective eSignatures | All business sizes | Internationally compliant electronic signature,Unique user experience,Integration with FranceConnect | On-demand |
| DocuSign | All business sizes | Complete service offer350 native integrationsCreation of automated journeys | From €23 per user per month |
| HelloSign | VSEs, SMEs | Free version for small budgetsConfigurable document templatesSecurity with data encryption | Free for the limited version, then from $75 USD/month |
| oodrive_sign | All business sizes | Simple and smooth processHigh degree of customizationTailor-made support | On-demand |
| Signature | All business sizes | Quick 3-step processCompatibility with major international standardsNo need to install any app | From €37.5 per user per month |
| Universign | All business sizes | Simplicity and complianceComplete services: signature, stamp, time stamp with electronic certificateFlexible pricing per pack or per use | From €49 excl. VAT |
| yousign | All business sizes | Secures the entire electronic signature processAutomation and customization features14 day trial period | From €25 per user per month |
Don't hesitate to visit their respective presentation pages to get to know them better and deepen your benchmark!👇
Adobe Sign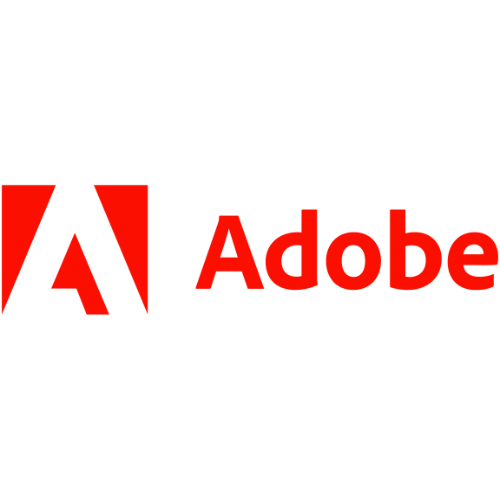 Is it necessary to introduce Adobe? Adobe Sign is the electronic signature service of the well-known American company Adobe. On a desktop or mobile application, Adobe Sign facilitates the online signing of commercial, financial and administrative documents, including contracts binding two parties. The solution is suitable for all market segments but will be particularly suitable for large companies. It also offers an authentication service to guarantee the validity of electronic signatures.
Benefits of Adobe Sign
simplification of the signature for all documents (invoices, contracts, purchase orders, etc.),
the secure storage and archiving of electronically signed documents using a digital safe,
many connectors to add the electronic signature when editing a document: Dynamics 365, Office, Salesforce, Outlook,
automation of processes in the electronic signature path (reminders, document templates, automatic allocation rules, etc.).
☑️ Certifications: SOC 2 Type 2, ISO 27001, PCI DSS, HIPAA, FERPA and GLBA.
Rate
From €17.99 per month for the basic offer. Adobe Sign offers a 90-day free trial.
Why choose Adobe Sign?
For the simplicity and time saving offered by the tool and its compatibility with the Adobe galaxy and Microsoft applications. You can trust its recognized reliability and level of security. A downside might be to be noted on the design side of its interface.
Better Proposals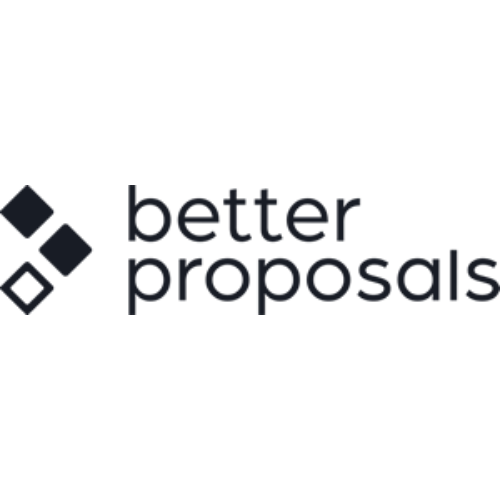 Better Proposals is an all-in-one digital document solution for businesses that want to streamline their sales processes. With its intuitive and easy-to-use editor, you can create and send your business documents in just a few minutes. And once your documents are sent, you'll know exactly when they were received, opened, read, printed, forwarded, and signed.
The benefits of Better Proposals
web-based software that makes sure your documents look great no matter the device they're opened on
over 200 professionally designed and written document templates that you can customize
document management centralization and automation through notifications, advanced tracking, and analytics
advanced features such as automatically populated fields, team permissions, and content locking
Rate
From €19 per user per month, and up to 35% savings if you subscribe for the annual offer. A 7-day free trial is available.
Why choose Better Proposals?
If you're looking for document management and eSignature software that scales with your business needs, Better Proposals is the one you need. With over 40 integrations, it seamlessly connects to your existing tools and allows you to accept payments directly from your documents.
Connective eSignatures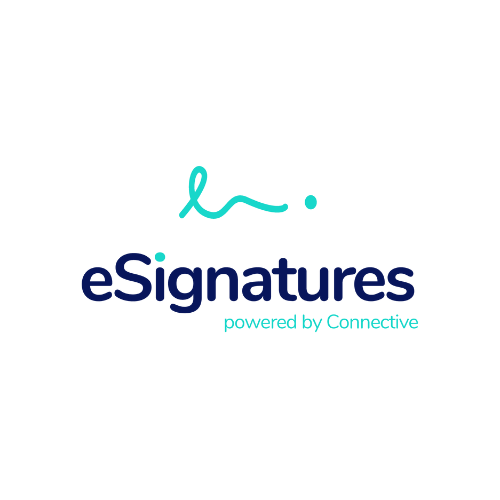 Connective eSignatures ' mission is to help all companies sign their documents in an intuitive, secure and legal way. Even further, it optimizes its digital transactions with its customers in France and beyond, in accordance with European and international standards. It digitizes its business processes with ease, with the clear desire to offer a smooth customer journey and a unique user experience.
The advantages of Connective eSignatures
all levels of electronic signature are supported (simple, advanced, qualified) in accordance with the eIDAS regulation, to adapt to the context, medium and level of security required;
the only solution on the market offering integration with FranceConnect, to allow any French citizen to electronically sign a document using identifiers;
the publisher offers constant innovations and upgrades to its services to offer the best electronic signature solutions;
the ultra-secure nature of its solution and its data hosted in France.
☑️ Certifications: eIDAS, UETA & eSIGN ACT, ZertES, GDPR, ETSI, ISO 27001,
Rate
Price was given on request.
Why choose Connective eSignatures?
If you operate worldwide, the solution's numerous certifications ensure reliable and compliant digital journeys for all your international transactions. The neat and intuitive user experience of the solution is also one of its key assets.
DocuSign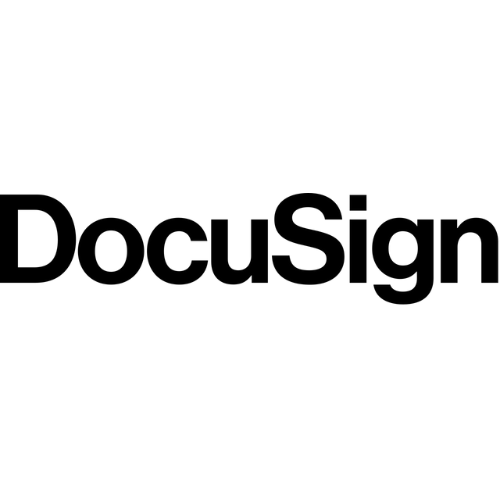 DocuSign is the leader in the electronic signature market, with millions of users worldwide. This trusted third party makes it possible to follow all the stages of the process of signing your professional documents from sending to their approval, in complete security and compliance. Its 100% online platform centralizes your documents and ensures effective monitoring of the status of all your quotes, invoices, budgets, contracts, and purchase orders.
The benefits of DocuSign
a complete service offer beyond the electronic signature: sending by email, validation process, storage, etc.;
signing possible on a computer, tablet, mobile application or via one of the 350 native integrations (including Google, SalesForce, Microsoft, Apple, and others);
the automation of many processes, such as notifications and reminders to sign a document and their monitoring via a dashboard;
advanced features such as storing recurring fields to serve as templates for signing other similar documents.
☑️ Certifications: BCR, ETSI, LSTI, ISO 27001, eIDAS, GDPR, ANSSI
Rate
From €23 per month per user for the Standard package.
A 30-day free trial is offered.
Why choose DocuSign?
DocuSign can meet your expectations if you are looking above all for simplicity: it connects the electronic signature to your entire software environment (CRM, messaging, marketing automation, etc.) in complete fluidity. It also allows you to create automation paths, for more efficiency and traceability within your organization.
HelloSign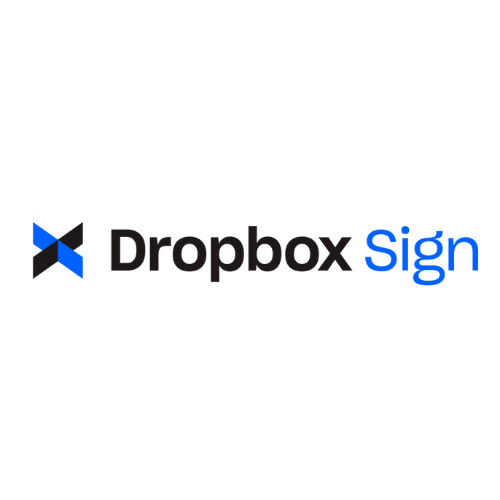 HelloSign aims to make the often expensive and complicated electronic signature process as easy as using your pen. Bet won! Within a sleek and user-friendly web interface, you electronically sign all types of documents, from the simplest to the most complex: contracts, terms and conditions, loan files, etc. No need to print or scan, you sign online and send them back by email, using a secure and efficient solution that saves you time.
The benefits of HelloSign
also intended for the smallest budgets, the solution offers a free version of professional quality;
the ability to configure your document templates, if you regularly send the same type of document;
its high-security standard with data encryption (SSL certificate);
its integration with the main applications on the market such as Google Drive, Gmail, Salesforce or Dropbox.
☑️ Certifications: eIDAS, ISO 27001, SOC 2 Type II, HIPAA Act, ESIGN Act, UETA
Rate
A free version limited to 3 documents per month, then from $75 USD/month for its Essentials offer aimed at businesses.
Why choose HelloSign?
HelloSign is a software that appeals above all for its low price and its first completely free offer, without compromising on its professionalism: the solution has in fact put in place procedures to comply with sector compliance standards and is displayed with transparency on its site. In short, quality and reliability are at the rendezvous!
oodrive_sign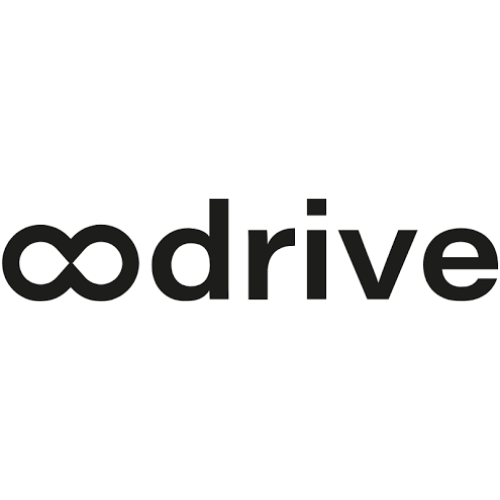 The French solution oodrive_sign emphasizes above all the simplicity and fluidity it brings to your dematerialized digital signature processes. You facilitate exchanges between the various stakeholders, thanks to a tool that automates and personalizes your signature processes. In just 4 steps, you sign, timestamp and archive certified documents. Whatever your job, it will meet your needs!
The benefits of oodrive_sign
the high degree of personalization: from the signature circuits to the dashboards for monitoring your contracts;
the care given to the user experience, with an offline mode, to sign your documents wherever you are, even without an internet connection;
a flexible implementation model that adapts to the culture of your company, with the choice of integrating APIs on your site or developing a custom platform ;
tailor – made support from the oodrive_sign teams.
☑️ Certifications: eIDAS, SecNumCloud, Cloud confidence, ISO 27001, RGS
Rate
Price available on request.
Why choose oodrive_sign?
Opting for oodive_sign is the choice of security! The solution, which benefits from the expertise of the European leader in secure management of sensitive content, offers the strongest security standards on the market. Your data is hosted in France, your electronic signatures have legal value and your documents are certified, in accordance with the eIDAS regulation.
Signaturit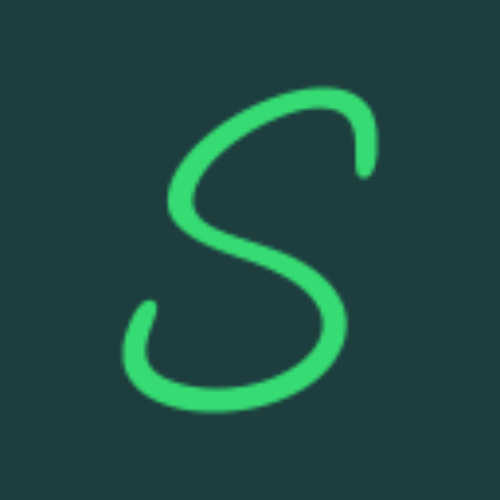 Signaturit, which comes to us from Spain, makes it easy to sign and manage your electronic documents, in accordance with European and French legislation.
It offers a fast and efficient 3-step process, right from your inbox, without the need to install an application: open the document, read, sign, and your document is signed, compliant and secure. No more no less!
The advantages of Signaturit
choice of signature type: simple signature with checkbox, advanced signature with biometrics or advanced signature with electronic certificate;
possible integration of Signaturit into your management software with its API, to have your documents signed without changing tools;
the generation of a documentary evidence (audit trail), to collect all the electronic evidence of the process (signature or sending of electronic registered);
the validity of the digital signature internationally, in addition to the EU: United States, Canada, Brazil, Mexico, Morocco, Algeria, China and other countries.
☑️ Certifications: eIDAS, ISO 9001, ISO 27001, ISO 14001, SME Innovante Web, Global LegalTech Hub, E-Sign Act and UETA.
Rate
From €37.5 per user per month, and 20% savings if you subscribe to the annual offer. A 7-day free trial allows you to test the tool without obligation.
Why choose Signaturit?
With Signaturit, you are sure to combine ease of use and compliance. At the cutting edge of technology, the tool offers a high quality of service on its different levels of electronic signatures, in particular, advanced and qualified signatures. We also appreciate its compatibility with the main international standards, to facilitate your exchanges and processes across borders!
Universign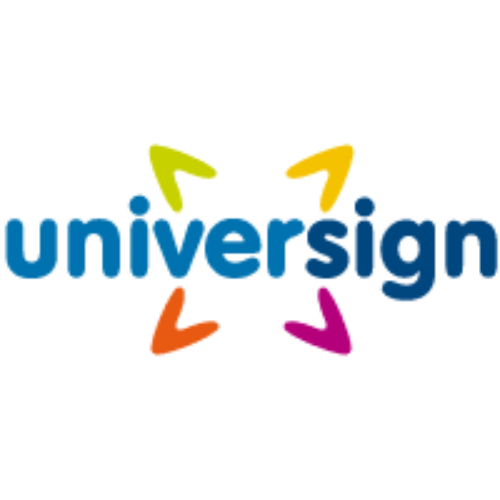 Within a French platform in SaaS mode, Universign offers a wide range of services, such as electronic signature, electronic stamp and timestamping, while giving legal value to all your documents. You have recourse to a Trust Service Provider qualified according to the European eIDAS regulation, which makes it a point of honor to offer you electronic signature processes that are as simple as they are secure.
The advantages of Universign
its very complete service: electronic signature, stamp, digital certificate and timestamp, with the choice of the expected level of security;
automatic recognition of your signatures in Adobe® Acrobat® Reader® (member of the AATL program);
use via web portal or API: easy and quick to integrate into your business applications, it blends seamlessly into your work environment;
differentiating flexible pricing: either per pack or per use, and all inclusive (accompaniment, assistance, conservation with probative value, etc.).
☑️ Certifications: eIDAS, ETSI, ANSSI, GDPR
Rate
From €49 excl. VAT for a pack of 25 signatures. Without engagement.
Why choose Universign?
First of all, for its user experience, which brings you fluidity in your uses while respecting compliance standards and the highest security standards. Then, we salute its great adaptability to all your needs: the solution is very economical for its cost per signature, whether the number of your documents to sign is relatively small or not!
Yousign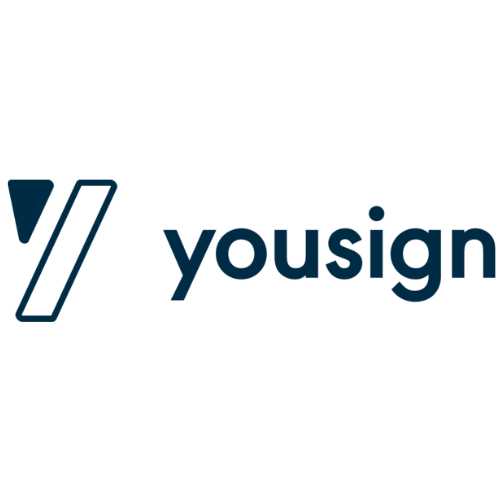 Yousign is a 100% French electronic signature software, and a reference on the European market. Easy and quick to use, the tool digitizes and secures all your processes related to the electronic signature: sending, signing, archiving, automatic reminders, assignment of roles and permissions, generation of the proof file, etc. You follow each of these steps on a dashboard and work as a team within a collaborative tool.
The advantages of Yousign
a reliable solution, which guarantees the security and confidentiality of your documents;
your automated signature processes (follow-up, reminders, etc.) to increase productivity;
the creation of fully configurable signature invitation templates for your recurring signatures;
the quality of its support and support: responsiveness, attentiveness and expertise, a team at your service.
☑️ Certifications: eIDAS, ETSI, ANSSI, GDPR and LSTI
Rate
From €25 per month per user. 14-day trial period available, no obligation.
Why choose Yousign?
Yousign makes the creation of secure and legal signatures very accessible to all sizes of business, whether you are self-employed, VSE, SME, or ETI, and whatever your business profile or sector of activity (even subject to specific requirements). strong, such as banking, insurance, real estate, etc.). Your processes are accelerated, your data is traced, and your customers are satisfied, which boosts your brand image!
👉 This benchmark is not enough for you, and you want more? Then discover our in-depth study, to compare 2 electronic signature solutions. This free downloadable comparison provides you with the following detailed information:
the strengths of each solution,
the complete description of their offers,
comparative tables to highlight their functionalities with regard to your needs.
How To Choose Your Electronic Signature Software?
To guide you in your search for the best tool to support you on a daily basis, ask yourself the following criteria:
its ease of use: priority must be given to the users of the solution, whether they are your employees, your partners or your customers;
its proposed integrations with your existing work environment and tools, whether its available connectors or development via API;
it's customization possibilities to stick as closely as possible to your processes and promote rapid adoption by your teams;
its prices and what they include: the price is certainly decisive for your choice, but also everything there is around:

How will you use the software?
How many users will use it?
For what monthly volume of signatures or documents?
What additional or optional features are essential for you? etc


the uses for which it will be intended:

What degree of security, across the different levels of signatures, do you require?
Do you need a mobile app?
It is your daily needs that influence your choice.
And to add a final layer of security/compliance, don't forget: whatever the solution is chosen, make sure that the electronic signature complies with the directives of the European eIDAS regulation, in order to guarantee the integrity of the signed documents and the identity of the signatory.
☝️ If one of the tools in our comparison caught your attention, do not hesitate to contact the publisher for more information, to obtain a demo, or to test their free trial version. You will quickly be able to see if the tool actually meets your needs, and how you appropriate it!