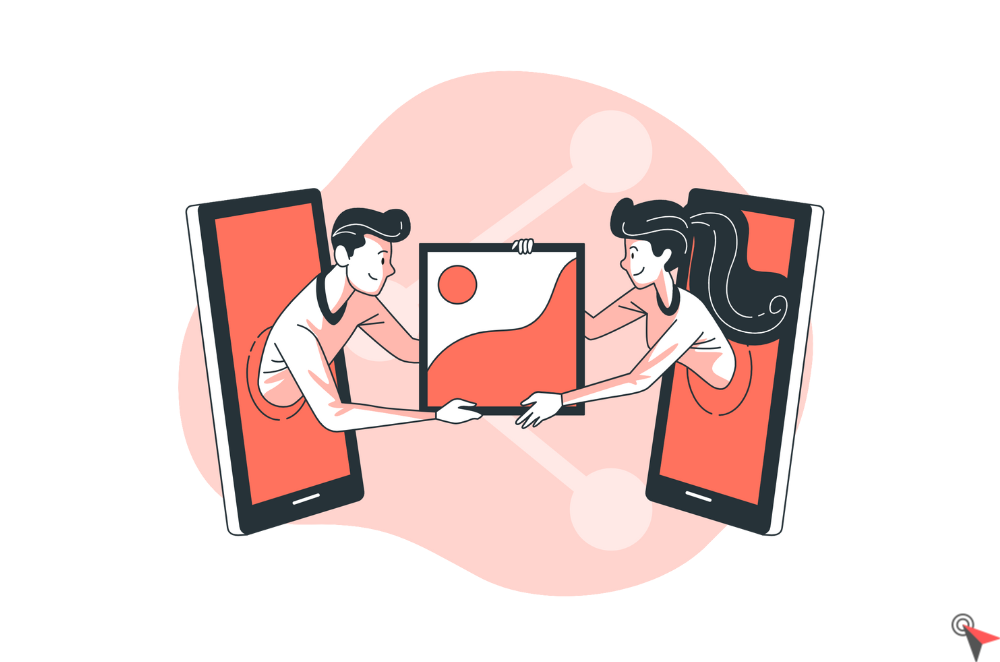 Online file sharing software falls into two categories:
or professional use.
personal use,
Companies do not express the same expectations as the general public, nor the same needs: for business managers such as IT departments, sharing a file or folders by link means giving access to sensitive and confidential data. Do not confuse free file-sending service and professional software.
Appvizer decrypts the different uses and software for file transfer.
5 Free File Transfer Software Used By The General Public
Are you looking for file sharing software for personal use? Perfect, here are the most popular tools.
Individuals use them without great security requirements because they are above all looking for an easy and free service to exchange photos or non-sensitive documents online.
Dropbox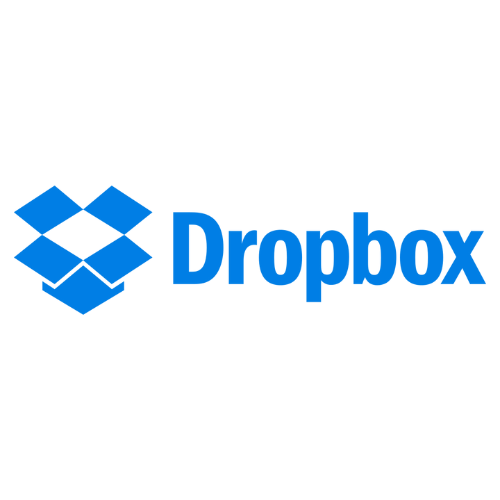 Dropbox is popular for transferring photos or for sharing a large file because the tool offers some advantages in its free version: 2 GB of available space, synchronization of files on desktop and smartphone, file management and Paper tool.
If you are wondering how to share a folder on Dropbox, here is the answer in the video tutorial below:
Paper is unique to Dropbox. It is an online document editor that competes with Google Docs and Office Online. Available in the free version of Dropbox, the user has a workspace to collaborate on documents with other people, associated with an online folder-sharing tool.
The free version of Dropbox is undeniably a loss leader for professionals in the creative professions wishing to use a space for exchanging comments: they can thus test the Paper tool.
An installation on your machine is necessary to take advantage of better organization and synchronization of your shared folders.
Google Drive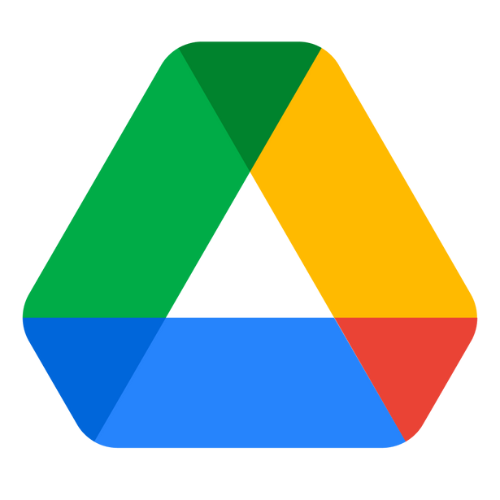 Many Internet users take advantage of a Google account and use Google Drive as a free file host: you can easily host all types of documents such as photos, for example.
To find out how to share photos on Google Drive, follow this video tutorial:
Online file sharing with Google results in free storage space up to 15 GB and personalized file organization.
Each time you share a file with Google, you can restrict its access to one or more users and specify whether this access should be read-only, with the possibility of making comments or modifying the document (for Google Docs, Sheet for example ).
Google Drive is really an easy and complete sharing solution for the individual who does not attach importance to Google reading their data, nor to the American Freedom Act (formerly called the Patriot Act ) which gives a lot of prerogatives to the powers of American audiences.
For professionals, you have to switch to a paid offer as part of G Suite by Google Cloud.
Read More: How to upload large files to Google Drive read here.
OneDrive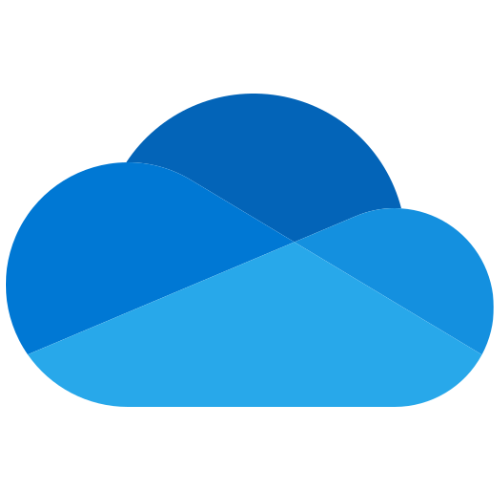 The advantages of the free version of OneDrive:
the synchronization of its space between the connected devices,
the ability to edit or annotate Office or PDF documents,
a quick search feature to find your documents.
Windows regulars find OneDrive directly integrated into Windows 10 and Windows 8.1. For Windows 8, 7 or Vista users, the desktop application must be installed. Microsoft does not mention Windows XP.
To exploit the full potential of One Drive, you obviously have to opt for one of the paid business offers: you then benefit from 1 TB of professional storage space, connections with Microsoft applications and advanced security levels.
TransferNow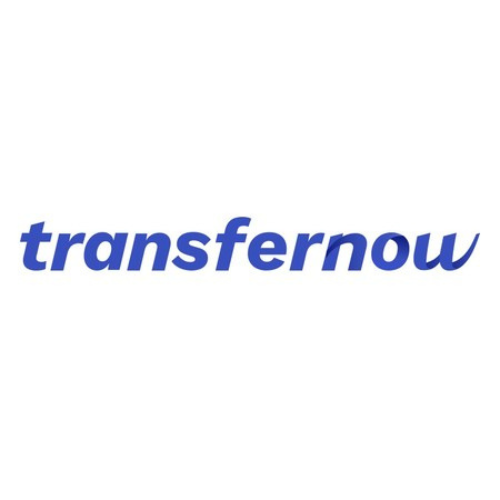 TransferNow is a free online file sharing software. The Internet user can send a large file online: he generates a link that he can share with about twenty contacts.
The free file transfer can be done with or without a user account, but the conditions of use differ then.
With a user account:
sending a large file up to 5 GB,
35 recipients maximum,
file availability of 21 days,
shipping history available,
change of recipients possible.
Use of the Service without connection:
sending large files up to 4 GB,
20 recipients maximum,
file availability of 15 days,
password protection of its sending.
Ads display for everyone.
The service is free and easy to use: the use is suitable for an individual who does not wish to pay to share a file.
WeTransfer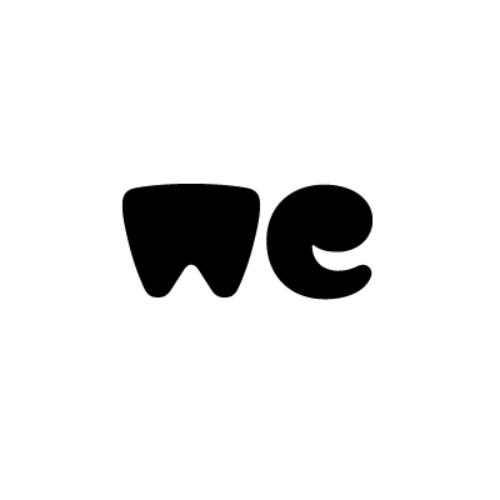 WeTransfer is another free online file sharing software. Sending a large file is possible up to 2 GB.
To simply share with other people, the user uploads a compressed file in ZIP format to the online service.
The latter allows you to send your large file to 20 recipients, by personalizing the message.
The sharing link remains available for about ten days. Useful: The person sharing the file receives a notification as soon as a recipient downloads it.
In the free version, your files are not password protected, and advertising is displayed as wallpaper.
To find out how to send a large file with WeTansfer, discover this video tutorial:
This free version of WeTransfer is a loss leader for companies: the premium version WeTransfer Plus brings many more possibilities, such as sending a large file of 20 GB, 100 GB of storage and customization of wallpapers.
Free Tool: 5 Dangers Threaten Business Data
Appvizer draws the attention of companies to the points of vigilance to be observed: in a professional context, the sending and sharing of files must guarantee the confidentiality, security and integrity of all your data.
Danger No. 1: The Practice Of Shadow It In Business
Shadow IT? These are all online services used or software installed at the initiative of employees. The IT manager is not informed.
A 2016 survey reveals that 52% of all our world companies have lost data due to the use of free tools for unsecured online file sharing.
The repercussions observed in terms of turnover can be disastrous.
Danger No. 2: Ambiguity About The Security Of Your Files
By using a free service, you have no guarantee:
What are the protections to counter cyberattacks?
Does an SSL ( Secure Sockets Layer ) certificate protect any connection to the service?
Is the sharing link at least secure in https?
A hacking of the server of the free online file-sharing service opens the door to viruses, malware and crypto viruses which install themselves on users' machines, and then spread to the computer equipment of your entire company.
Danger No. 3: Uncertainty About Confidentiality
A time-saving employee shares a file via a free tool.
Believing to do well, he, unfortunately, does not ask himself the following questions:
Is the information likely to be used for commercial purposes by partner companies of the service?
How do sharing rights work? What are the rules? Who has access to the shared file?
What happens to the shared file? Is it destroyed or exploited?
Google reads the emails of a Gmail user well to suggest personalized advertisements: the American giant is well in control of its service.
Danger No. 4: Real Doubt About The Integrity Of Your Data
If you are not the master on board, that is to say, the administrator of the sharing tool, you have no power to protect yourself from
file corruption,
the usurpation of the identity of your company or one of its managers,
the circulation of false documents or false information, etc.
Danger No. 5: Too Much Damage
The risks are real and can lead to definitive consequences for the company:
slowdown in activity,
financial damage,
data loss,
replacement of computer equipment,
bad image of the company,
bad reputation of the company,
talent drain,
customer flight.
Comparison: Free Tool Vs Professional Platform
A comparison table summarizes the differences between consumer file sharing software and professional solutions:
| | |
| --- | --- |
| Free online services | Professional software |
| Access to uncontrolled data | Data centralization and administrator management |
| Files exposed to cybercrime risks | Secure files |
| Confidentiality not guaranteed | User access and rights management |
| Identity theft and circulation of fakes | Certified Data Integrity |
| Installation and use at the initiative of the employee | Traceability and control of the DSI |
| No control over hosting | Supplier Engagement Agreement |
| Sharing volume imposed | Custom size |
| The file is available for a fixed period of time and then is supposed to disappear (uncertainty) | Retention or deletion of the controlled file |
7 Professional File Sharing Software Used by Businesses
Are you looking for a professional solution to securely share files online?
You are reading the good part of this article: Appvizer recommends 7 solutions used by companies who have understood that their data is invaluable.
We also detail the criteria that guide the choice of professional software.
BlueFiles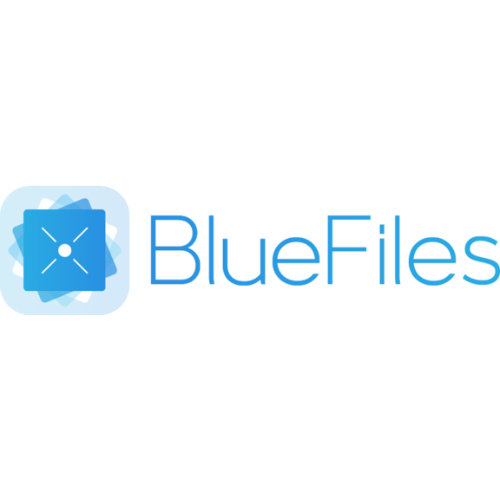 IT systems managers are obviously the first concerned and find in BlueFiles a secure solution, easy to adopt by company employees.
Other professions such as purchasing, audit firms and lawyers are attracted to the platform, but also executive committees because it sweeps away any risky behavior.
Among the users of BlueFiles, we note in particular the ORPEA group, which specializes in the management of dependency: the issues of medical secrecy are linked to data control.
Discovery of the BlueFiles software in the video:
The advantages of BlueFiles
BlueFiles offers two secure file sharing modes:
BlueFiles Transfer, secure file transfer:

The identity of the collaborator who wishes to share a file is verified;
The file is encrypted before being sent by link;
The recipient authenticates their digital identity;
The file is decrypted upon receipt.

BlueFiles Printer, printing in native BlueFiles format:

The file is transformed into. blue format via the BlueFiles Printer virtual printer;
The file is shared by link;
The recipient authenticates their digital identity before accessing the link.
Security criteria:
User rights management;
Each person in the company is provided with a digital identity (encryption by personal certificate);
BlueFiles authenticates who has access to each file;
Traceability of files and total access;
Strict control of server access;
Data hosting in France.
The publishing company, FORECOMM holds the TRUSTe certificate for respecting data confidentiality, and the France Cybersecurity label (recognized functionalities and digital trust).
Note: the client company has the choice of using the software online (SaaS mode) or preferring on-site installation (On-Premise).
Bynder Orbit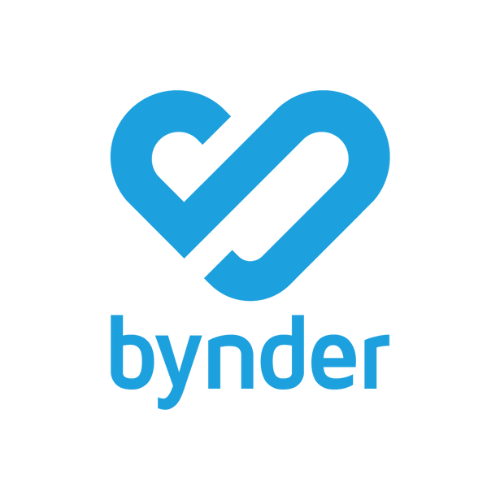 Bynder Orbit is a reference solution for creative professionals and managers in the field of communication (communication officers, project managers, etc.). Indeed, projects of national or international scope require exchanges, collaborative work around models… validation processes require.
Among the companies that use Bynder Orbit are Spotify, Air France KLM, Lacoste and Pernod-Ricard.
Communication agencies can, for example, share any type of file and give their clients access to them: documents, image files in.psd or.jpg format, video files, audio file in.wav format, etc.
The advertiser's marketing and/or communication departments integrating all their internal communication can also manage everything within the platform:
a selection after a photo shoot,
arbitration on an advertising video model at the post-production stage,
the validation of a promotional visual, etc.
The Benefits of Bynder Orbit
Undeniable advantages to speed up production:
Features streamline file storage and organization. Filters, categories and tagging make it possible to instantly find a file via the search engine;
File sharing is done via a customizable link in the colors of its brand in a secure and controlled manner for each user;
The file editing integrated into the platform makes it possible in particular to convert or format a document;
Teamwork on creative projects promotes remote exchanges;
Bynder Orbit connects with Adobe Creative Cloud, Slack, Hootsuite, Drupal, and Magento apps to make working with files easier.
Security criteria:
The data is hosted in Germany, so European regulations apply. On the hosting and storage side, the solution is ISO 27001: 2013 certified. On-demand backup restoration thus guarantees the durability of your data.
In addition, Bynder Orbit complies with HIPAA (Health Insurance Portability and Accountability Act) security standards, an American law that requires all players in the medical sector in the USA to guarantee the protection of patient information. February 2018: Bynder completes compliance to meet Payment Card Industry Defined Data Security Requirements (PCI-DSS) v3.1.
DiliTrust Data Room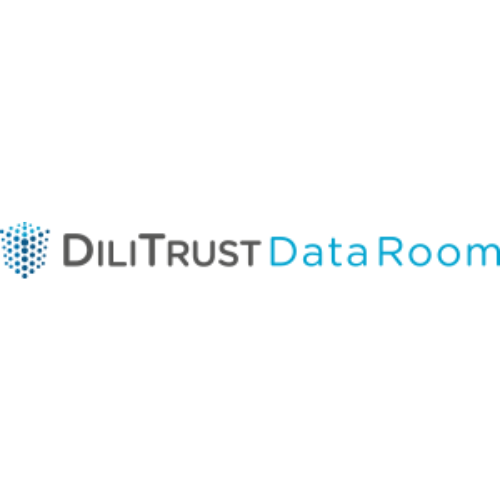 The users of DiliTrust Data Room are the following: treasury, legal or financial departments, internal control, or even external interlocutors such as banks. Indeed, there are so many actors brought to exchange information within the framework of FUSAC (mergers and acquisitions), real estate transactions, pharmaceutical research, out-licensing of intellectual property, fundraising, or liquidations. judicial.
Sanofi, Burger King, Safran, Colliers International or Open Health use the DiliTrust Data Room secure virtual data room, to transfer their data, share heavy files and work together remotely on the realization of their projects.
Remarkably, the choice of the solution was decisive in bringing together the Burger King and Quick brands:
Discovery of the DiliTrust Data Room software in the video:
The benefits of DiliTrust Data Room
A secure document management platform all along the line:
Each file and each access is traceable to detect any unauthorized dissemination;
The administrator has full visibility: the software dashboard details each connection and consultation of a file;
Each user secures his access by double authentication (email and SMS);
AES 256 data encryption: this is the AES (Advanced Encryption Standard) encryption used by the NSA to affix the "secret defense" seal;
The quality of the hosting (in France) is certified by the international standard ISO/IEC 27001:2013: this means that the data benefits from a very high level of requirement in terms of security;
DiliTrust is on the list of trusted service providers recognized by ANSSI, the National Agency for Information Systems Security in France;
The system (application-server) is Qualys Secure Seal certified: daily procedures detect any security flaw in order to eliminate it. We note the compliance of the system with the vulnerability verification requirements of the PAIC Visa and AIS, SDP MasterCard, and American Express DSS.
LockTransfer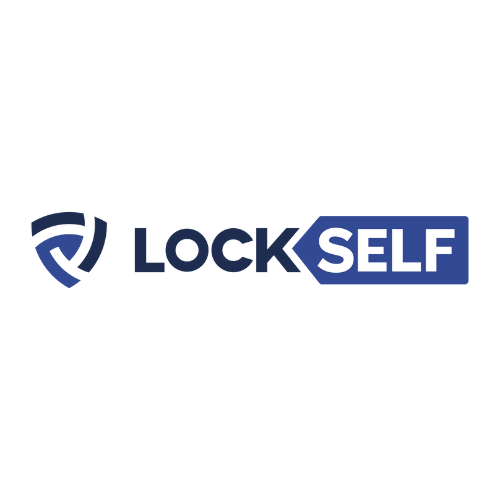 Due to its ease of use, LockTransfer (from the publisher LockSelf) is aimed at all types of companies, and of all sizes. IT security managers particularly appreciate the solution. It offers them visibility on the document transfer actions carried out within the company. But above all, LockTransfer protects the company from shadow IT: the IT department has an easy-to-use tool at its disposal to facilitate its adoption by the teams.
Simplicity, therefore, but also a high level of security. The confidentiality of sensitive data or the hosting of data in France appeals to many structures such as local authorities, but also large companies such as BNP Paribas or Sogretrel.
The benefits of LockTransfer
File sharing and simplified collaboration:
LockTransfer integrates perfectly into the work environment of employees, thanks in particular to the installation of plug-ins on the Office or Outlook suites. Thus, no need to go to the software to encrypt your attachments: do it directly from your mailbox.
In addition, this tool offers a data room approach. In other words, you benefit from secure spaces to exchange documents with stakeholders outside your company. For the latter, access is free and does not require the creation of an account.
High level of data security and confidentiality:
File transfers are perfectly secure, thanks to a password communicated to your recipient by SMS;
Documents are encrypted using AES 256 encryption;
The data is stored in France or, if you wish, on a dedicated server. Companies or communities with sensitive data are then protected from American regulations;
LockSelf is certified by ANSSI (National Agency for Information Systems Security), guaranteeing the high level of security of the solution;
The software makes it possible to guard against certain types of computer attacks, such as man-in-the-middle attacks for example.
NetExplorer: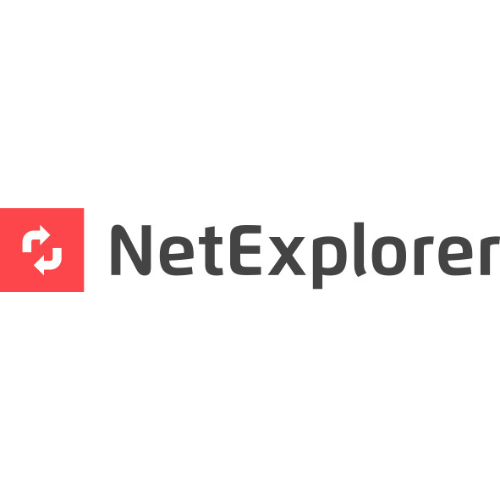 Perfect integration with applications from the Microsoft Office 365 suite and Outlook messaging contributes to the success of the NetExplorer collaborative platform with companies of all sizes.
Handicap International, Mr. Bricolage, Brandt, Albin Michel and bpi france, for example, use the web solution (accessible via the internet) to share content by browser or email, store and collaborate online.
Discovery of the NetExplorer software in the video:
The advantages of NetExplorer
Maximum security:
The publisher has obtained ISO and TRUSTe certifications (data confidentiality guaranteed);
Two of its quality data centers are classified Tier 3+ and Tier 4;
You can restore files for up to 30 days;
Backup is automatic, with versioning;
On the parameters side, the management of user rights and access is manageable;
Compatibility of the solution with all operating systems and all types of devices (mobile, etc.) with the same security conditions.
Practical features:
When a collaborator edits a file, the latter will automatically be displayed in locked mode for other colleagues.
There is also a responsive design interface that adapts to the size of the device (tablet, mobile, IOS, and Android).
Share files internally without size or format limits. For the reception of files, you are alerted by email notification. Sharing large files externally is via an email shareable link.
Remarkable assistance: the editor offers a knowledge base and support of great help to answer any question.
NumSync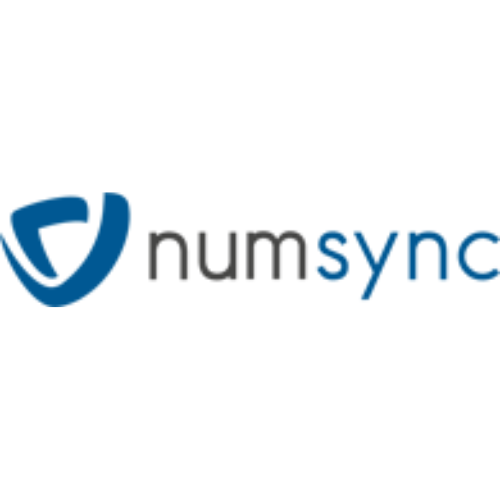 MumSync is file sharing software aimed at a wide audience. NumSync adapts to the volume of data to be shared and can be used in SaaS mode (via reseller partners) or in PaaS mode (dedicated and customizable platform).
The solution can also be hosted on your own On-premises servers or at your host. For example, we note that the main American shareholder of the company Solystic ordered the shutdown of the entire Google environment, including Google Drive in favor of On-premises storage.
DriveSolystic was thus born, based on NumSync. This illustrates the great possibilities and different options of the pro platform to upload and activate the sharing of heavy files, but also the online editing of documents.
The publisher of the NumSync software, Numvision, counts among its customer companies as France Télévisions, ImAvocats, Center Immunologie de Marseille, Hospital Nord Ouest, the CFDT, the publisher Cégid, the publisher Wyplay, etc.
Discovery of the Numsync software in the video:
The benefits of NumSync
Secure downloads, transfers, and sharing, internally and externally:
Data streams are encrypted;
You manage members, user access rights, and administrator roles;
Each action of a user is traced in a history (log archiving possible);
The management of the data store allows total reversibility of the data;
The document timestamp provides probative value;
File hosting is secured in a French private cloud.
Practical features:
You keep the desktop tree designed on your computer in the cloud (algorithm patented in January 2016).
You can also share a public link with a contact outside the company by email without the latter having to have a license or register to also upload files in the link. It becomes extremely easy to share and consult a shared document.
You can thus give consultation, download or modification/editing authorizations within a time limit within a data room whose content and access you control.
The solution is also compatible with all types of operating systems (Windows, Mac, Linux) and benefits from a native mobile application.
oodrive_meeting: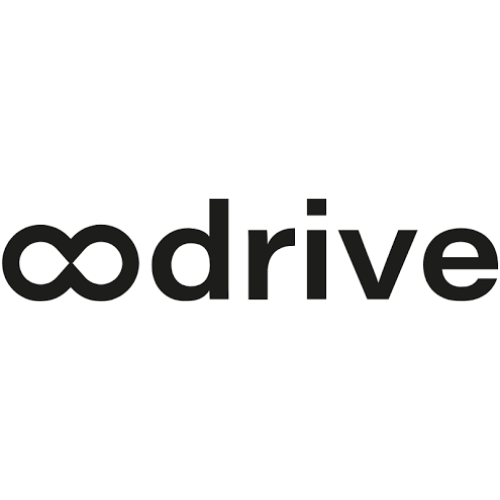 Management committees, supervisory boards or directors use oodrive_meeting (ex-Boardnox) to fully dematerialize their governance meetings and share confidential documents directly in complete security.
Among the companies that trust oodrive_meeting we note for example BMW, Nestlé, L'Oréal, Danone or even Citroën.
MEDEF particularly appreciates oodrive_meeting, because the publisher Oodrive hosts its data in Europe: European regulations guarantee more security and above all confidentiality that the American Freedom Act does not allow.
Discovery of the oodrive_meeting solution in the video:
The benefits of oodrive_meeting
A private collaboration platform:
oodrive_meeting facilitates meetings of managers working in remote geographical areas by offering them a tailor-made and secure collaborative workspace.
Each employee has their own personalized space, organizes their meetings, easily finds a document or a meeting thanks to the integrated search engine.
Each meeting takes place respecting complete confidentiality:
Shared documents are encrypted;
The meeting organizer manages the access rights to each file (read only or modification);
Each participant can enter their private annotations;
Chat history is deleted at the end of the meeting.
oodrive_meeting revolutionizes the use of professional meetings through many features such as real-time notifications (adding documents, modifying meetings) or a portfolio accessible offline and automatically synchronized.
Demanding professional certifications:
The list of audits and certifications is impressive (SAS 70, TRUSTe, etc.):
The Oodrive publisher is ISO 27001/2 certified, an international standard and benchmark that guarantees server security;
Oodrive is Cloud Confidence certified: it is therefore recognized for offering the greatest transparency and high standards in terms of data protection;
oodrive_meeting makes it possible to trace files and accesses with precision by offering a double-authentication process and total reversibility of data.
Summary Of The 7 Professional Software
| | | |
| --- | --- | --- |
| Software | Main Asset | Users |
| BlueFiles | Ease of adoption | DSI, purchases, audit firms, executive committees and lawyers |
| Bynder Orbit | Organization worthy of a DAM tool | Communication professions: agency, marketing and communication department, production company, freelance graphic designers, designers |
| DiliTrust Data Room | Powerful GED platform | Legal, financial, treasury, internal control departments |
| LockTransfer | ANSSI certification and integration with Outlook/Office 356 | Any type of business |
| NumSync | Adaptability of the offer | Any type of business |
| Net Explorer | Perfect integration with Microsoft tools | Any type of business |
| oodrive_meeting | Remote meeting | Management committees, supervisory or administrative boards |
How To Share Files Securely?
Security Is Not Useful, It Is Essential
Hackers don't give freebies: if your business exposes its data through document sharing and large file uploads, it can explode in midair.
Risk management requires the CIO to rule out every doubt, eliminate every possibility, even the smallest, and hunt down shadow IT.
On the publisher side, there is a professional offer very aware of the threats, with very demanding security responses, which guarantee the confidentiality and integrity of the data. European certifications and standards testify to this.
The solutions recommended in this article have specific advantages for certain trades or sectors of activity. Professional software to perform secure file sharing has become vital to protect its business and preserve its past, present and future digital heritage. The document timestamp, for example, offers probative value.
Usage and common sense should guide you toward the software capable of responding to your concerns in a timeless way.
Sign And Archive Your Documents Securely With Dedicated Software
You have chosen, among the solutions mentioned above, file-sharing software to facilitate exchanges and collaboration within your company. This way, you assure your employees of a secure transfer of information.
Let's go further upstream in the process of processing a document in your company: some of your documents must be signed by one or more people, internally or by third parties. How can you simplify this step while guaranteeing the confidentiality, security and inalterability of your data?
Electronic signature software allows you to anticipate this problem: you sign your documents (contracts, quotes, invoices, mandates, etc.) online, in a secure tool that identifies each signatory. You no longer need to print, sign and scan your documents before sharing them: you save time while giving legal value to your documents, in accordance with the eIDAS standard.