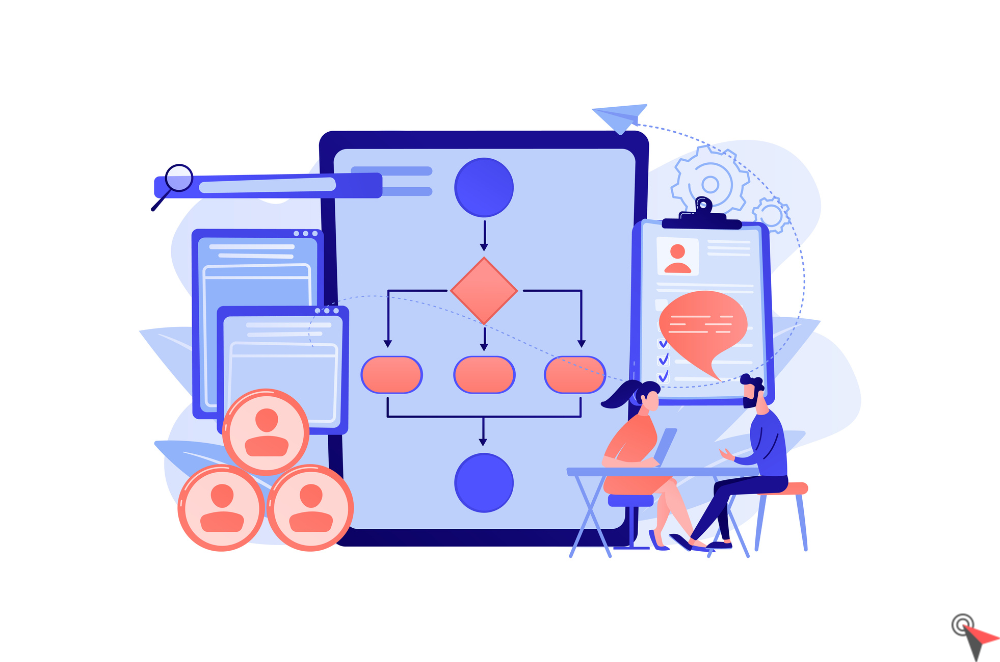 Are you looking for powerful and complete Flowchart Software capable of creating an organization chart as quickly and intuitively as possible?
Indeed, if you do not have graphic design skills, using software to edit your flowcharts is the best solution to do it quickly.
This software is designed to support you in the most intuitive way possible. For you, it is a considerable and significant time saving to go through these software solutions.
We challenged ourselves to bring you the 8 best software that can help you in creating your flowcharts.
How Do You Know Which Flowchart Software Is Right For You?
Before equipping yourself with an org charting solution, you need to be sure that its features match your needs and those of your business. We have selected for you a list of relevant software according to different essential criteria:
an easy-to-use and ergonomic platform,
the presence of a very simple drag-and-drop system of shapes to create graphical representations and diagrams simply and quickly,
a wealth of features relevant to every type of business structure,
the notoriety and expertise of the software,
the presence of a varied library of ready-to-use and customizable templates and predefined shapes (network flowcharts, Pert charts, mind maps, Gantt charts, etc.),
the possibility of working in collaboration: the multi-user edition gives you access to simple folder sharing and the ability to modify a diagram in real time,
compatibility with other office software (under Excel or Word for example).
👉 Do not hesitate to test several software, publishers offer in most cases a free trial period or a free version with limited use. Flowchart Software Comparison Chart
| | | |
| --- | --- | --- |
| 🛠 Software | 🧑‍💻 Affected companies | ✅ Main asset |
| Lucidchart | HR teams of all sizes | Co-edit a file with your collaborators in real time |
| Canva | Student, start-up, VSE, SME and GE | The relevant full free version |
| Visme | SMEs, GE, Non-profit organizations | Update your creations in real-time |
| Venngage | TPE, PME, GE | Flexible and dynamic org chart maker |
| Creately | Start-Ups, SMEs and large groups | More than 1000 models are available |
| EdrawMax | VSEs, SMEs and large groups | Secure platform thanks to a high level of SSL encryption |
| Diagrams.net | Teams of all sizes | Direct integration with Google Drive |
| Smartdraw | TPE and GE | Compatible with many platforms (Word, Excel, PowerPoint, Outlook, etc.) |
Lucidchart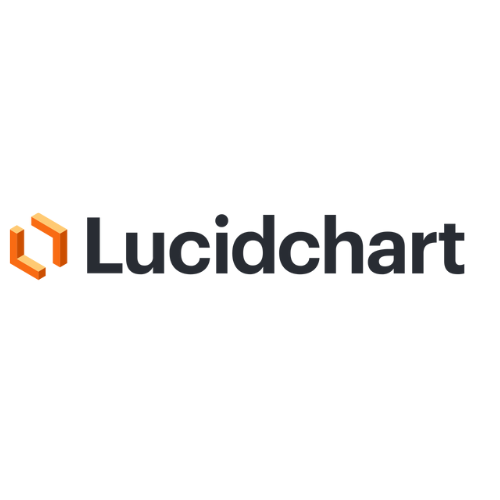 Lucidchart is a 100% online collaborative platform that allows you to create diagrams, flowcharts, and all types of diagrams with ease.
For who?
Lucidchart is a platform for HR teams of all sizes.
Features
Create a diagram regardless of your device, browser or operating system,
Co-create your creations in collaboration with your teams in real-time,
Insert cloud org charts into Confluence for your teams to refer to,
Add or modify real-time data to your diagrams and improve your decision-making,
Easily update your flowcharts as your processes evolve:
Easily identify inefficiencies in your business processes
Make necessary improvements by mapping them using intuitive drag-and-drop features.
Prices
Lucidchart offers a limited free version and then three paid subscriptions:
Individual: €6.95 / month
Team: 8 € / month
Company: Tailor-made formula adapted to your company
Canva
Canva is an online tool that needs no introduction. Widely used in communication media, Canva is a fun, intuitive, and effective solution for creating your organizational charts quickly and easily.
For who?
Student, Start-up, VSE, SME and GE.
Features
Simply publish, share or download your high-resolution flowchart
Compatible with computer and offers a smartphone application,
Take advantage of ready-to-use and 100% customizable organizational chart templates,
Integrate your organization charts into your presentations, your reports with ease
Enjoy super simple drag and drop tools that are also accessible to non-professionals
Prices
Canva offers three plans:
A free version with limited functionality,
A Pro version at €109.99/year,
A tailor-made enterprise version.
Visme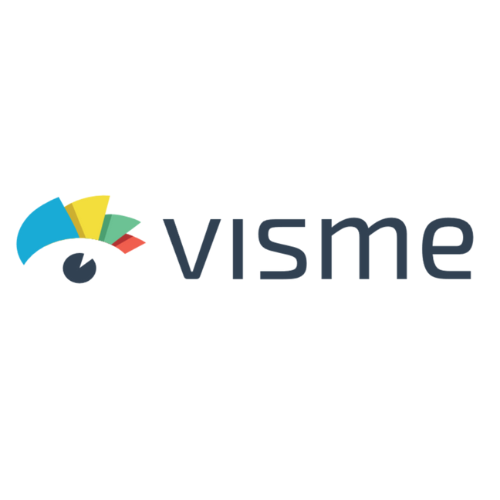 Visme is an online tool that lets you create infographics. You can use it from any device. The software offers customizable organizational chart templates.
For who?
Small and large companies, and non-profit organizations
Features
Benefit from more than 30 100% customizable charts, flowcharts and diagrams,
Enjoy live data integration and interactive charting capabilities.
Saving and updating your creations in real-time,
Take advantage of all types of graphs: bar charts, pie charts, flowcharts, diagrams, line graphs, histograms, etc. Easily switch between different chart types to find the best presentation for your data.
Stores up to 25 GB of your files.
Prices
Visme offers you a free version and a $15 per year version.
Venngage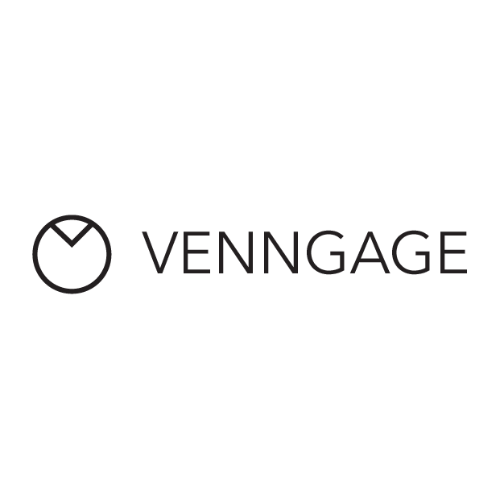 Venngage is for anyone without design skills who wants to create aesthetic models as simply as possible. Easy to use, the software allows you to create the infographic that suits you by offering you a plurality of free customizable templates.
For who?
Small and large companies, non-profit organizations
Features
Available on all types of support, whether you are on a phone, tablet or computer
Accessible online and automatically saves your changes in real time,
Up to 500 downloadable illustrations,
Take advantage of the software's library of images and icons to Illustrate your data and information using diagrams and infographics,
Reactive technical support,
Give a personal touch to your infographic design by changing fonts and colors using the platform's infographic tool: logo, color, shapes…
Over 21,000 customers worldwide.
Prices
Venngage offers several different pricing options:
A free version,
A Premium version at $19/month,
An Enterprise version at $49/month,
A tailor-made enterprise version.
Creately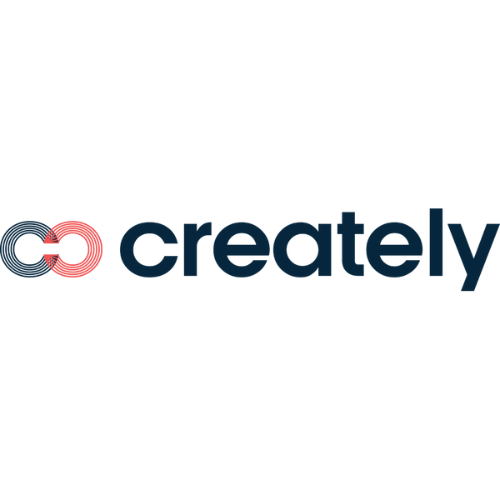 Creately is one of the most famous references in the creation of mind mapping, it allows you to create complete visualization tools. It is a tool perfectly adapted to the creation of organization charts.
For who?
Start-Ups, SMEs and large groups
Features
Enjoy a platform with solid, out-of-the-box basic support for 50+ diagram types, thousands of professionally designed shape libraries and templates,
Real-time modification simplifying teamwork,
Easy integration with employee files and notes,
More than 1000 graphic templates of all kinds available:
marketing
human resources,
sales, etc.
Tarification attractive.
Prices
Creately offers several different pricing:
A free version,
A Personal version at 4.3 € / month,
A Team version at 5 € / month,
A tailor-made enterprise version.
EdrawMax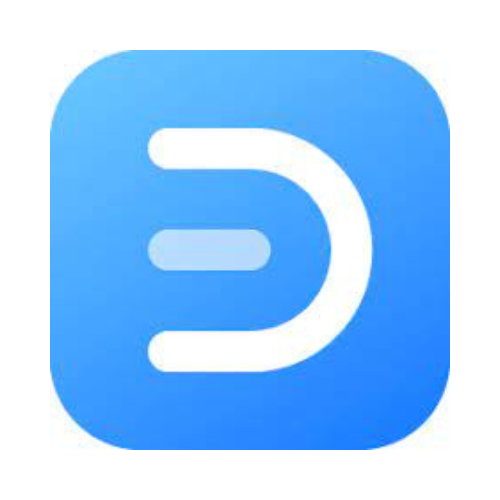 Edraw Max is a versatile diagramming software, it allows you to create all types of organizational diagrams including organizational charts. With this tool, you are able to make effective diagrams that will give you visibility into roles, responsibilities and performance within your team.
For who?
VSEs, SMEs and large groups.
Features
Creation of network diagrams,
Available on many operating systems (Windows, Mac OS, Linux),
Organization chart design management,
Visualization of information in real-time,
Up to 10 GB of storage on their cloud.
Prices
Edraw Max offers a free version as well as a paid version at 95€/year.
Diagrams.net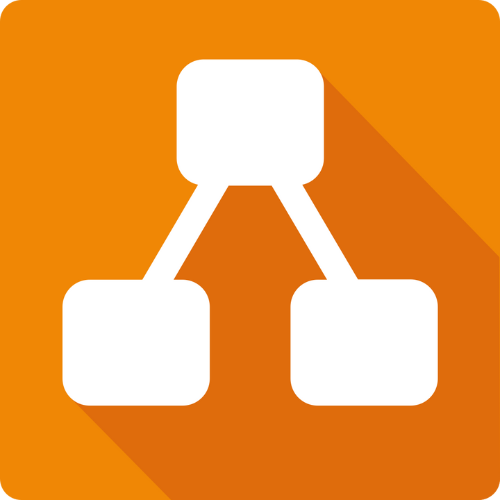 Diagrams.net is an online tool. Beyond its functionalities allowing you to create plans or mind maps, you have the possibility of creating organizational charts.
For who?
TPE and large groups.
Features
Available directly online
Integrated with Google Drive
Works with a multitude of applications (Github, Gitlab, Dropbox, etc.),
Has a downloadable version for working offline
Prices
Diagrams.net offers a $15/month plan for 20 users and a $450/month plan for 2000 users.
These two formulas are accessible free of charge for 30 days.
Smartdraw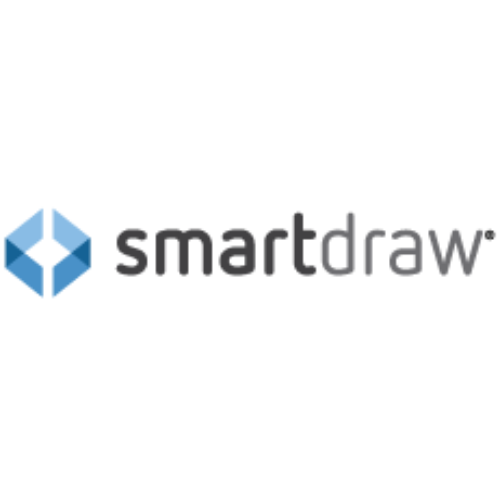 Smartdraw is a software that allows you to create mind maps, diagrams and multiple diagrams. The software offers you a plurality of models and automates the design process, which allows you to modify your projects as simple as possible.
For who?
SMEs and GE.
Features
Offline access,
Easy integration with many software (Trello, Word, PowerPoint, Excel, Jira, etc.),
Adding comments, notes and links on your projects facilitating teamwork,
Co-edit your projects in real-time
Prices
Smartdraw offers "Single User" pricing at $9.95/month which will give you access to the basic features of the app.
The software also offers a "Multiple Users" formula at $5.95 / month per user where you have access, in addition to the basic functionalities, to the administrative control of your teams and their documents.
Flowchart Software, A Plus In Your Productivity
By choosing to use software that assists you in creating your organizational charts, you ensure that you are accompanied in your creations without having any prior knowledge of graphic design.
Going through these software solutions saves you considerable time and allows you to have the appropriate organization charts that correspond to you, your teams, and your company.