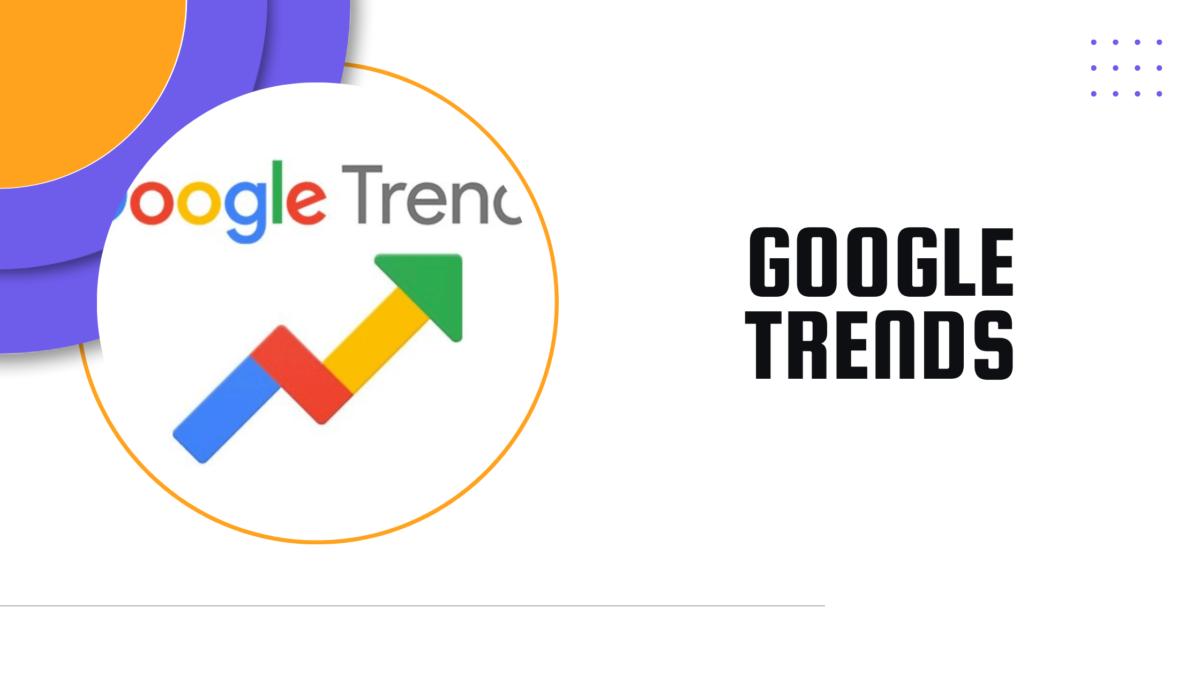 What are the most searched thermals and themes on the Internet? If you have ever asked yourself this question to locate key terms on which to position your content, Google Trends is the tool you were looking for. Discover in this post what Google Trends is and how you can get the most out of it in your SEO strategy. Let's start!
What is Google Trends?
It is a free Google tool that allows us to visualize the popular search trends of Internet users in a given period of time and location. Search variations are set to relative values ​​from 0 to 100, where 100 will represent the highest value in search volume. This comparison is carried out using graphs that allow us to visualize, on a time axis, the different values ​​in the search trend for a specific term, from 2004 to the present.
We will also be able to carry out comparisons of up to 5 key terms , being able to appreciate how interest has varied over time on these topics. In addition, it will allow us to visualize the type of news associated with a specific term, thus being able to assess the user's search intention.
What is Google Trends for?
Google Trends is not only a tool to discover popular terms, but it is also interesting to find out whether or not they are seasonal , being able to detect different interests depending on the chosen date.
These types of searches are called "Irregular traffic", since they will be irregular searches that will be concentrated in a period of time, for example, Christmas .
On the other hand, we find the searches "Regular traffic", which do not present seasonality throughout the year, an example of this is Instagram .
In addition, it will allow you to carry out market research by specific geographical areas , discovering new key terms and establishing a search estimate , according to its evolution during the last period. This will provide you with new ideas on those topics that are most successful in your sector, being able to use it for your content marketing strategy . You can also make comparisons between various terms, using the one with the highest level of searches in your strategy.
How does Google Trends work?
Head over to the Google Trends page . You do not need to complete any registration to get started. On the main page you will find the main topics that are trending on the Internet. In the search bar you can include the term for which you are interested in knowing its popularity.
However, you have the option of selecting the topic you are interested in, in case there is more than one meaning for said term, such as the case of "Madrid". People who are searching for this keyword can do so referring to differentiated concepts, as we can see in the following example. For this reason, Google Trends will help us choose the option that best suits our search or, on the contrary, carry it out based on the key term.
search trend
Once we have selected the key term that we want to investigate, Google Trends will not provide a graph on a time axis, where we can begin to narrow the search. First of all, you will be able to choose the country or region, where you want to establish the search. Sets a period of time for the search trend to be displayed on the time axis. You can also select a category of results or even established searches from the different sections of Google: Web search, news, images, Google Shopping or YouTube.
Interests by region
In this section you will be able to consult how the interest in said key term is distributed for different regions or cities of the selected territory. This will allow you to better understand possible local trends. If you have established some type of comparison, it will allow you to see how this trend is distributed according to the geographical territory.
Related searches
Another interesting section that the tool offers us is the possibility of knowing topics related to the term in question, as well as other queries that are linked. It is of special interest to know in depth what else those who are interested in our target term are looking for . In addition, it will allow you to filter for those topics or queries mainly related to said term, as well as those that are currently on the rise, as it is a special trend.
Comparison of key terms
Google Trends allows us to make comparisons of up to 5 key terms , being an excellent option to visualize the trend of different terms over time. However, this comparison can be produced from other parameters. For example, the trend of a term in question for different countries, cities or regions, and even at different moments in time.
Advantages of using this tool in your SEO strategy
The use of Google Trends as a trend research tool is an excellent option to complement your SEO strategy. We tell you what its main applications could be:
Brand Research
Google Trends will allow you to control what is being talked about about your brand . Monitor your brand, as well as the topics that are most related to your search. You will be able to evaluate your popularity with respect to the competition, reaching comparisons. In this case it will be important that your search term maintains a high level of popularity.
Identification of key terms
Through this tool you will be able to find opportunities for key terms . Know the most popular search trends, being able to discover new products and services that are in demand at the moment and therefore, new market niches. In addition, Google Trends gives you the possibility to carry out the research of key terms in other Google channels, which will give you more information.
Discover ideas and inspiration for the development of content on your blog. Learn about the main topics that are trending in your sector and write content about them. Related searches will allow you to expand your semantic field. In addition, you will be able to create popular titles that have a high volume of searches, capturing the user's attention to a greater extent.
Local SEO
If you are developing an SEO strategy at the local level , this tool provides you with very valuable data on geographic segmentation, being able to adapt your offer based on exactly where the demand is located. You will carry out better segmented strategies for each of your channels.
product seasonality
There are certain searches that only occur seasonally. This can help you learn about trends and create marketing actions specifically for them. With this type of information you will be able to enhance certain content in the months prior to the search peak. If you take these types of actions early enough, Google could favor you in search results when the time comes.
behavior analysis
You will be able to know what the behavior of users is around search trends, as well as what other topics they are interested in. This will allow you to offer your users exactly what they are looking for and, therefore, have a greater chance that they will be interested in your content.