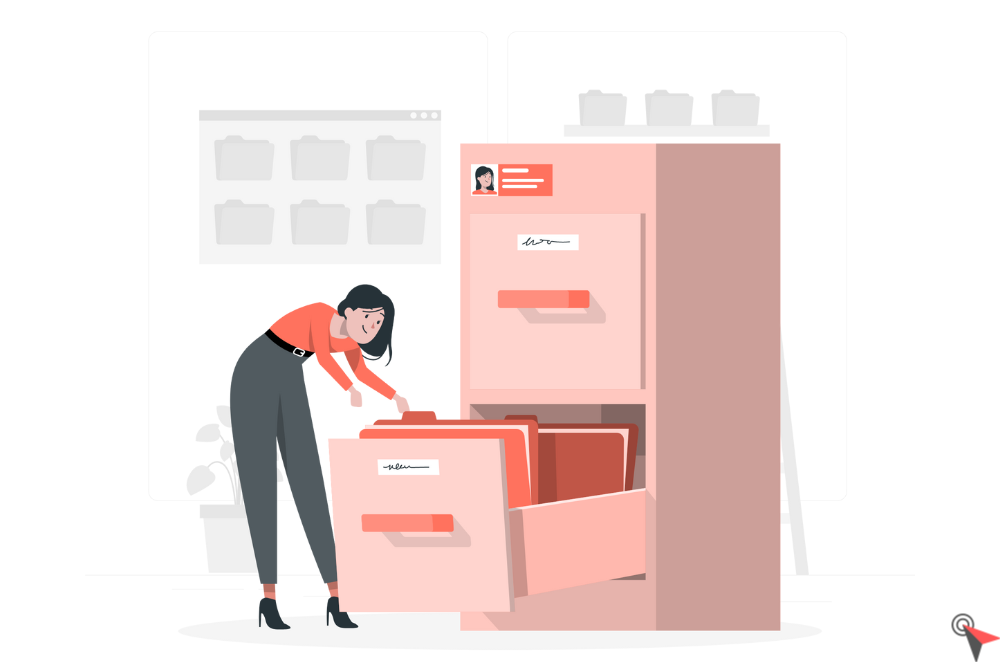 A single document management software for identifying, measuring and evaluating occupational risk has become essential for the management of human resources.
Beyond the drafting, editing, and updating of the single occupational risk assessment document (DUERP), using other tools to prevent and control these risks makes it possible to act beneficially on safety and health. at work, and to raise employee awareness.
Discover our selection of software to adopt a quality approach.
Comparison Table: Which Single Document Management Software To Choose?
| | | |
| --- | --- | --- |
| Software | Main Asset | For who? |
| 1. AppQual | Complete QHSE solution with good value for money | SMEs with more than 50 employees, ETI and large groups. |
| 2. Collman Prevention | Collaborative, it helps to establish a culture of prevention in the company | SMEs, ETIs and large groups with more than 50 employees. |
| 3. Digirisk | Free and open-source | All companies, and communities. |
| 4. Grafik | Calculation and monitoring of occupational risk indicators | TPE, PME and ETI. |
| 5. Spoteo | Free and very easy to learn | TPE. |
| 6. Systems | Complete and modular QHSE platform | SMEs, ETIs and large groups. |
| 7. TDC Security | INRS ND 2233 standard chemical risk management | Communities and industrialists. |
| 8. WinLassie | A solution to obtain GEHSE approval | VSE, SME or large companies. |
AppQual:
AppQual from Viot Consulting is QHSE software for managing quality, environment and safety events (audits, risks, non-compliance, etc.).
Thanks to a set of intuitive functions and tools, you can assess the risks, incidents and accidents of your company, set up the appropriate prevention and corrective actions, communicate them thanks to an integrated GED, and manage your DUER directly. in the solution.
For who?
SMEs with more than 50 employees, ETIs and large groups.
Key Features
risk analysis and assessment,
GED system to communicate and share information and documents with employees,
recording of incidents, accidents, near misses,
investigation tools (Ishikawa diagram, 8D, 5 whys, etc.),
creation of action plans.
AppQual strengths
a very competitive quality/price ratio on the market,
a wide functional coverage to manage the entire QHSE system,
fully configurable to meet your needs as closely as possible,
regularly updated in a process of continuous improvement,
an easy-to-use and familiar interface,
The data is stored in secure French data centers.
Read More: GenYouTube Download Photo, Videos, Songs, and Movies
CollMan Prevention:
CollMan Prevention is a digital solution that puts prevention at the heart of corporate culture, via a personalized interface that is easy to use. Resolutely collaborative, this software has been designed to encourage everyone to contribute to the company's prevention policy by easily reporting any useful information.
As a result, you value the experience of your employees, you spend less time on administrative tasks and more on more efficient field prevention, for boosting overall productivity.
For who?
SMEs, ETIs and large groups with more than 50 employees in the industrial sector, logistics, but also tertiary sector.
Key Features
creation of the single document in one click,
easy sharing of the prevention policy,
personalized interface,
fluid and role-appropriate user experience,
feedback from the field of useful information for the single document.
The Strengths of CollMan Prevention
data hosted on servers in France,
in accordance with the law and its frequent changes,
quality onboarding and support,
employee commitment to risk prevention,
data valuation.
Digirisk:
Developed by the company Evarisk, Digirisk has already enabled more than 1,000 companies from different sectors of activity to manage risk prevention, to edit a single document, all for free.
Based on the participatory method, employees are involved in reporting and entering information relating to occupational risk.
For who?
All sectors of activity.
Key Features
creation, export and printing of the DUER,
risk assessment and rating by work group or unit,
implementation of corrective actions,
follow-up of preventive actions,
legal display management.
Digirisk Strengths
free and open source,
fluid and intuitive user experience,
assistance available for software installation, employee training and data hosting,
unified management of the single document in multiple sites,
adapts to all needs and all sectors of activity.
GrafiQ:
GrafiQ by QuickMS is an online software that provides various KPIs to manage human resources quickly and easily.
This solution supports you in your occupational risk prevention approach, by automatically calculating specific indicators (severity rate, frequency rate, hardship factors, etc.). Its many functionalities make it possible to follow their evolution over time, in particular, to measure the effects of the corrective actions put in place.
For who?
VSEs, SMEs, ETIs and large groups.
Key Features
calculation of indicators to monitor occupational risk (severity rate, frequency rate, etc.),
categorization of occupational accidents by the establishment, organizational unit, reason, period, etc.,
customizable dashboards to follow the evolution of indicators,
filters and cross-referencing of data to analyze.
GrafiQ Strengths
both powerful and intuitive,
possible centralization of different payroll systems,
accessible everywhere and all the time via computer, tablet and mobile,
indicators classified by a theme to find them easily,
many possibilities for customizing dashboards,
possibility to contextualize a dashboard with comments.
SISTEOS:
The EvRP SISTEOS software, published by COMÉOS, demonstrates great expertise in terms of HR processes and QHSE (Quality, Health, Safety and Environment).
It improves the management of health and safety at work and simplifies HR management, and integrates the legal constraints specific to your sector of activity and compares them with your internal rules repository.
For who?
SMEs, ETIs and large groups with more than 5,000 employees.
Key Features
automatic editing of the single document,
identification and listing of occupational risks and hazards,
creation of action plans,
measurement of the degree of compliance by cross-referencing the data,
inventory of accidents at work, benign, and occupational diseases.
The strengths of SISTEOS
a single-type document that can be configured according to your own criteria,
assistance in establishing an action plan, thanks to analysis tools and dashboards (work accidents with lost time, tree of causes, etc.),
a risk prevention guide that engages and empowers employees on issues of health and safety at work,
different modules to adapt to the particularities of your entity,
permanent technical support and a 24-hour technical chat,
des certifications AFAQ ISO 9001, AFAQ ISO 14001 etAFAQ OHSAS 18001.
Spoteo
Spoteo is a made-in-France startup that offers several HR solutions for
VSEs. These innovations allow HR digitalization with ease and at low cost.
Among the various functionalities, there is the single
risk assessment document, the single personnel register, an HR watch and the employee directory.
For who?
VSEs and SMEs with less than 25 employees.
Key Features
With Spoteo, you design your unique risk assessment document in just a few
clicks . You are accompanied in 3 steps to identify the risks of your company,
classify them and propose preventive actions. The online software then edits a compliant and personalized report , which you can export in pdf format for display or transmission to all stakeholders.
The DUER offered by Spoteo is:
compliant with regulations even when they change,
can be modified whenever necessary to remain compliant in the event of an inspection,
exportable in 1 click to pdf format,
suitable for any industry.
Spoteo's Strengths
ergonomics adapted for ease of handling,
data hosted in Europe,
un support client expert,
free access to the personnel register, HR monitoring and the employee directory,
regular updates to the tool following user feedback.
TDC Sécurité:
TDC Sécurité, published by the company Knowllence, presents assets to remain vigilant on the arduousness and safety linked in particular to chemical risks.
As a guarantee of reliability, the INRS (reference public body in the fields of health and safety at work, and the prevention of occupational risks) uses this solution.
For who?
For communities and industries.
Key Features
the measurement of the risk to the health of the employee,
environmental risk analysis,
the assessment of the potential fire and explosion hazards (degree of flammability and areas of use at risk),
provision of documents and reporting (sheets, evaluation tables, etc.),
management of product and substance inventories.
The strengths of TDC Security
employees participate in the development of their individual chemical risk exposure sheet,
a single document editor connected to a content library lists the aggravating factors,
the prevention system is customizable and synchronized in your information system in several languages,
the monitoring of each risk prevention action can be assigned to the manager or team leader,
the traceability of the single document thanks to a history of the actions defined, processed and to be carried out, as well as the roles assigned,
INRS ND 2233 certification
WinLassie:
The "Risk – Single Document" module of the WinLassie software allows you to centralize all your occupational risk prevention data, and to use them easily.
Professional, psychosocial or even environmental risks: evaluate and analyze according to your criteria and your needs thanks to the various tools (indicators, analyses, summaries), in order to constitute your unique document and your preventive and corrective action plan.
For who?
VSEs, SMEs or large companies in different nuclear and energy sectors (hydrocarbon depots, oil establishments, service stations, etc.).
Key Features
customization of the hazard and risk repository according to your criteria (nature, cause and effect relationships, sector legislation, best practices, etc.),
editing and sharing of the single document,
standard risk analysis models (particularly professional risk),
monitoring of evaluations and their results using indicators and statistics,
the definition of an associated action plan.
The Strengths of WinLassie
equipping yourself with WinLassie allows you to claim quality certifications (CEFRI/QUALIANOR, MASE-UIC, AFAQ OHSAS 18001, ISO 45001 and GEHSE approval),
customizable according to your needs,
adapts to different sectors (public, rail, energy, construction, transport, services, etc.),
accessible everywhere, and all the time thanks to a tablet or a smartphone to carry out your assessments directly in the field.
We hope that this selection of software to manage a single document has enabled you to make the most judicious choice for the needs of your company.
If you have any questions, don't hesitate to ask them in the comments, we will be happy to answer them!