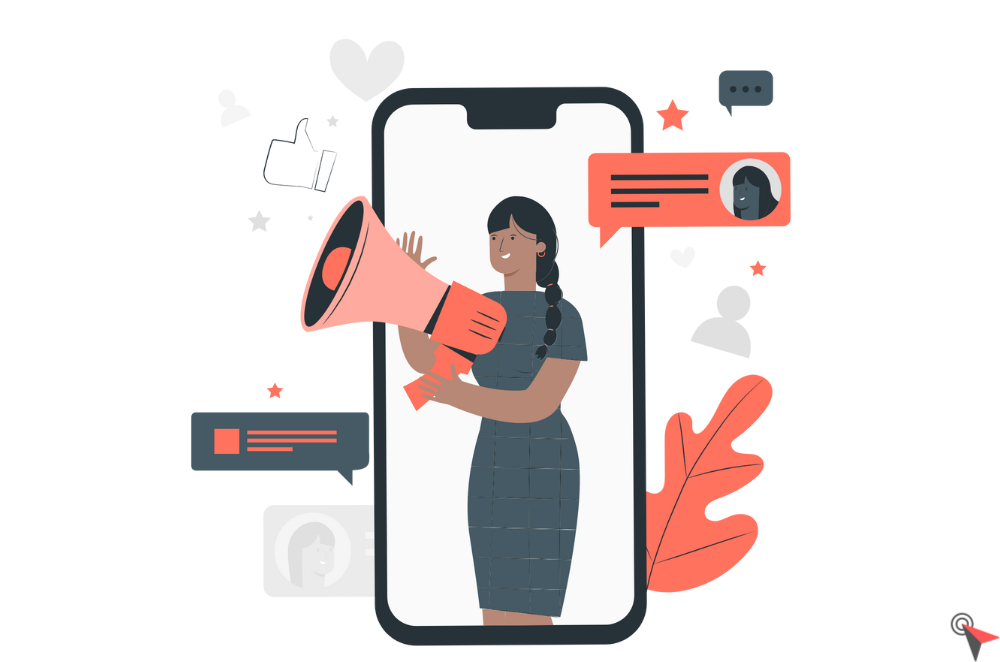 Did you know that around 4.76 billion people use social media globally? This means over half the population in the world is on at least one social media platform in Social Media Marketing Campaigns.
So, are you leveraging social media properly to promote your new product, service, brand, and business to such a vast population? If not, the time has come to work on a social media marketing campaign.
A social media marketing campaign uses social media platforms like Twitter, Facebook, LinkedIn, etc., to reinforce your business goals to the target audience. It is carried out for a specific purpose and lasts for a specific period.
A social media campaign enables you to build brand awareness among your target audience, engage with potential customers, increase traffic on your website, build brand loyalty, and boost your sales.
While a social media marketing campaign clearly comes with many benefits, you can only reap them if you can effectively maximize its reach. Now, if you are thinking about how to do so, following some strategies or tips can help.
Let's find out what they are.
1. Set Goals with SMART Rules
Firstly, be aware of the objectives driving your social media marketing campaign, then keep it in mind to set realistic goals to help you achieve them.
Using the SMART rule can help you establish practical goals. Here, the word SMART stands for – Specific, Measurable, Attainable, Relevant, and Time-bound.
You can follow these parameters and create goals that:
Are simple and clearly defined
Can be analyzed and have more than one metric
Can be achieved with your resources, such as a budget
Are in line with your business objective
Can be met within a period of a few months
2. Outline Your Target Audience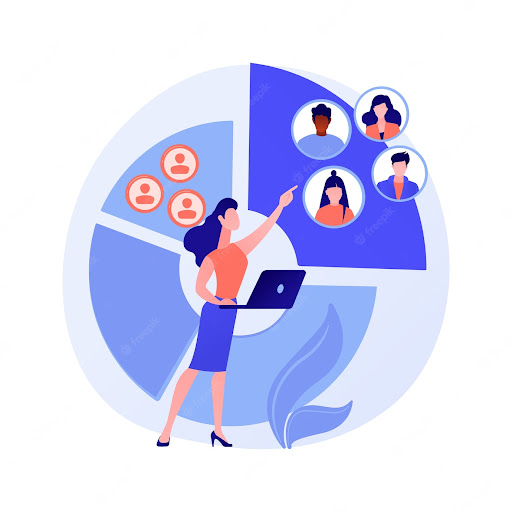 For any business, having an in-depth understanding of its intended audience is very important in increasing its social media marketing campaign's reach. Without this, a campaign will likely fail.
So, once you have decided on the intended audience you want to target your product to, research them on social media. This will help you in two ways.
Firstly, you get to learn about their characteristics, such as age, location, educational level, gender, income level, etc. Secondly, you get an insight into their behavior.
The latter could involve getting to know what they like and dislike, their interests and hobbies, what or which topics they are passionate about, which brands they are currently endorsing, etc.
Based on all this information, you can create and tailor a social media campaign for your business that resonates with and appeals to your target audience.
3. Use SEO Religiously
Search Engine Optimization, popularly known as SEO, plays a key role in improving your position on social media platforms.
To use SEO properly, research keyboards that are not only used by your target audience but also align with your campaign. Then, include those keywords in every type of content you post on social media. You can use keywords in the form of hashtags, subtitles, in-captions, alt-text, etc.
Doing this will help your content align with social media platform algorithms and, in turn, will make your content easier to find whenever your target audience searches for a specific keyword.
4. Choose Your Social Media Platforms Creativity
Let's consider two examples to understand this.
Example 1: Eurostar is a railway company that wanted to promote its new fleet of trains. To promote this campaign, AKQA used Instagram creatively.
It utilized Instagram's horizontal profile gallery along with close to 200 animated videos and still images to create an illustration of the train ride.
Apart from this, Eurostar collaborated with Instagram influencers and hosted contests to improve its brand awareness. The campaign was a success and generated 9.7 million impressions.
Example 2: Inspired by the success of 'Share a Coke and a Song' in China, Coca-Cola decided to recreate this campaign in the US. Coca-Cola replaced the name on coke packages with lyrics of songs that reflected its brand value.
It also collaborated with Musical.ly, a platform where teens share their music videos, and popular singer Jason Derulo to hold a contest that required teens to share their music videos while singing the songs on the coke bottles.
All these strategies popularized the campaign and resulted in #ShareaCoke trending at the top on Musical.ly.
From these two examples, you can learn a lot of things about maximizing your campaign's reach. You can use the existing social media platforms in unique ways. You can also experiment with upcoming social media platforms.
However, do keep in mind that what may work on Instagram may not work on other social media platforms like LinkedIn. So, choose your social media platforms appropriately and tactfully.
5. Post Engaging Content
Creating content that can capture the attention of your target audience goes a long way in maximizing your campaign's reach.
How can you create such engaging content?
Be aware of the trends in your industry
Make sure that your content is informative
Curate a tagline for your brand
Add compelling visual content
Curate your content in line with your brand voice and value
To post engaging content regularly, you can utilize the following mediums:
Videos
Images
Short-stories
Infographics
Blogs
When posting content through these mediums, you can tack on a question at the end for your audience. This will encourage your audience to comment and spark meaningful conversations.
One trend that has been particularly effective in engaging audiences is the use of storytelling. By creating compelling narratives and characters, video content can draw viewers in and keep them invested in the story. You can create and edit such engaging videos using any video editing software online, or even take advantage of professional After Effects projects available at sites like Videvo to enhance your video production quality.
Active participation can further encourage your audience to repost your content on their social media profiles, increasing your campaign's reach.
6. Hold Regular Contests and Sweepstakes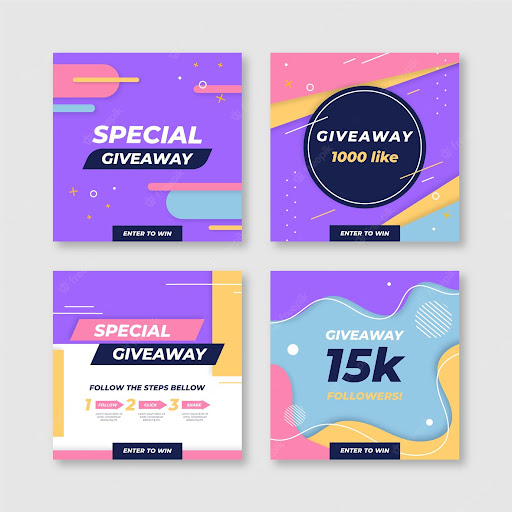 People love receiving gifts for free, even from a business they are unfamiliar with. So, by holding contests and sweepstakes with giveaways, you can effectively generate engagement and loyal followers and increase awareness of your campaign.
Before holding a giveaway, determine the things (products/services) that can be valuable to your followers and how often you can have one – fortnightly, monthly, quarterly, etc.
After deciding that, you can hold contests such as:
Multiple choice contest
Fill-in-the-blank contest
Photo contest
Caption contest
Comment-to-win contest
Post your contest and sweepstakes on all your social media platforms. Also, highlight the part where you talk about giveaways and encourage your followers to share your post with others.
7. Play with the Platforms' Constraints
You can be creative with social media platforms' constraints to widen your campaign's reach.
For example, when Snickers launched a new product, its marketing agency played with Facebook's limitation of auto-playing videos without sound. It created music videos in line with its campaign's tagline.
Though the videos resembled normal videos, they had a call-to-action, which, when tapped, played a funny sound, supposed to be that of hunger. The campaign was a success and generated more than 16 million views.
Similarly, you can use out-of-the-box thinking and come up with innovative ideas that reflect your campaign's tagline and broaden its reach.
8. Post about Your Campaign at the Right Time
Timing matters a lot when it comes to promoting social media marketing campaigns. The timing made ADT's campaign about ghost monitoring a success. Let's understand how this happened.
Xavier Rollins, a customer service representative of ADT, received a request from a customer to reassure her son that there were no ghosts in the house.
ADT, with its marketing agency, curated a one-minute animated video. The video showcased that there was a ghost alarm in their house. In case the alarm got triggered, the police would be there to chase away the ghost.
ADT posted this video on National Ghost Hunting Day and garnered over 130,000 impressions.
Keeping this in mind, consider posting your campaign's content around a relevant occasion. This will generate more awareness about your campaign and get more and more people to talk about it.
9. Make a Content Calendar
Posting content on different platforms to increase your campaign's reach can become a cumbersome task, what with needing to juggle between the descriptions and timings for each post.
Creating a content calendar can help you out of this situation. It enables you to refine your posts for each platform without jumping between different sites.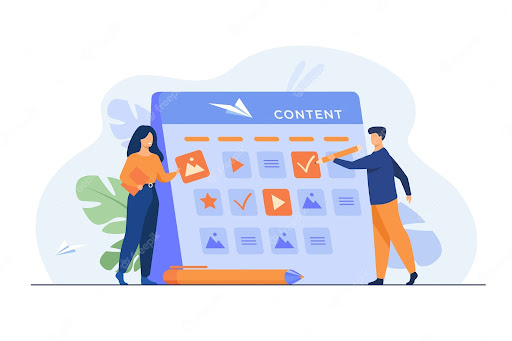 It allows you to time your posts so that they leave a significant impact on your audience. It also ensures that you avoid posting repetitive content and instead post new content to enhance your audience's engagement.
Scheduling your content with a calendar organizes your social media presence on all platforms.
9. Utilize New Social Media Features
Using the latest features on social media platforms will help you create novel content for your campaign. The originality of your content can attract people and motivate them to repost or share it.
Consider the example of Airbnb, a company that leveraged the latest technologies to promote their campaign – 'Don't go there. Live there.'
Airbnb used the new feature of 360 live-streaming to showcase the experience of living in an Airbnb home. These types of immersive videos were viewed by over three million people.
10. Connect with Fellow Influencers
Influencers have a loyal audience base. So, to increase your campaign's reach, you can reach out to the ones in your niche. You can do this through social media platforms like LinkedIn, Facebook, Twitter, and Instagram.
Once you have connected with them, send them a personalized pitch and convince them to promote your campaign.
If influencers endorse your product or service and encourage their audience to do the same, the odds are likely to be in your favor. The audience trusts them, and this, in turn, leads them to trust the brand the influencers are endorsing.
After the influencers have started promoting your campaign, keep in touch with them. Building a long-standing relationship with influencers is crucial for your campaigns' promotions.
11. Analyze Your Marketing Strategy
Once you are following strategies to maximize your social media marketing campaign's reach, you should evaluate them after a set period to check if they are being effective or not.
You should measure your marketing strategies based on performance benchmarks. You should also measure the efficacy of your ongoing marketing efforts.
To make analyzing easier, you can use analytics tools that generate an analytics report. It will help you understand which strategies are working out for your campaign and which are not.
You can optimize the former to promote your campaign and either eliminate or modify the latter so that it can also be optimized.
The End Note
Creating a successful social media marketing campaign is quite an arduous process. What may work out for others may not work out for you.
Nevertheless, you should strive to put forth your human side in your campaigns. Transparency and personable posts make your content authentic and aid in striking a chord with your target audience.
In the end, follow all the above strategies – make creative slogans and taglines, do not hesitate to show off your human side, create immersive and engaging content and perform consistent evaluation, etc. – to maximize your social media marketing campaigns' reach.