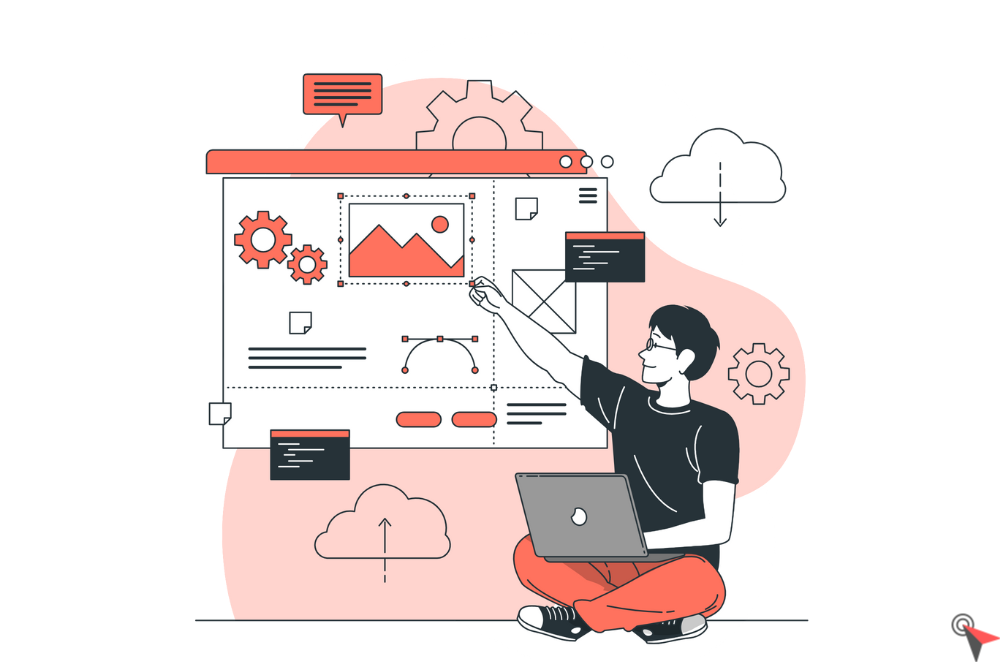 A website builder is a platform to help individuals and businesses create a site. These tools use drag-and-drop page builders, allowing even the most inexperienced to build a site. Depending on your chosen creator, custom templates and themes will be provided to fit your desired layout.
How did we pick the best site builders?
When selecting the best website builder for your business, your wants and needs will guide you in choosing the right builder for your project. When creating our list of site-building recommendations, we looked at three critical criteria businesses use to gauge which product best suits their needs.
1. Personalization options
A good site builder gives you several ways to customize your website for your business; a catalog of diversified models, a wide choice of extensions, being eCommerce compatible, etc.
2. Ease of use and an active community
A good website builder should be easy to use with drag-and-drop options, so you don't need to be a developer to use it. Also, the fact that there is a big community and good customer service will help you when you have questions.
3. The price and a free trial
Choosing a website builder for your business is a big decision because changing it often means starting from scratch. We've hand-picked website builders that offer free trial versions, so you can try them out before you commit.
What to look for in a website builder?
Owning a business is already a challenge, but it becomes easier if you want to have an online presence with the necessary technical know-how. However, thanks to CMS, this is now possible by choosing the one that best suits your project and your needs:
Easy to use platform; Web3 developers offers website builders dozens of layouts and features that don't require any extra coding skills to manipulate. Most website builders use drag-and-drop functionality, which makes it easy to get the design you want. Simple options like uploading images, changing theme colors, and design templates are just a click away.
Diversified choice of themes; Website builders should offer you plenty of design templates to make your brand stand out easily.
Responsive templates; Customers will be browsing the internet through their phones, tablets, and computers, and the best you can do is design responsive websites for all of these platforms.
Personalization options; A good website builder should have all possible customization options.
SEO features; Your business needs visibility more than anything else to survive the competition. A website builder must have the most reliable SEO tools.
Shopify – The best website builder for e-commerce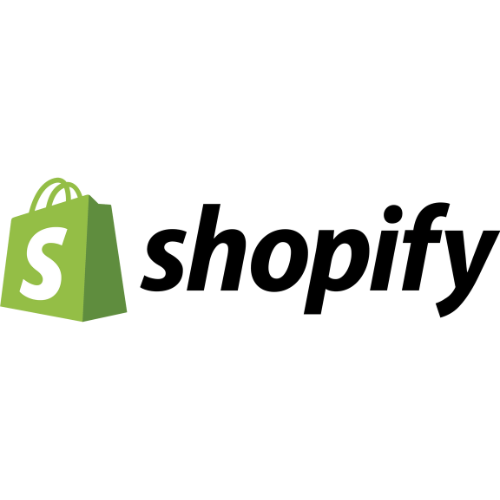 Shopify is the world's most popular site builder for building online stores. If you want to do e-commerce, it will be our first recommendation to carry out your project.
Shopify has all of the most sought-after features in selling online and offers excellent scalability over time. Any company can use this platform to develop its brand, regardless of size. In addition, their pricing plans allow easy scaling according to your needs; no customer is "too many"!
The platform provides many professional-looking eCommerce themes and makes it easy for beginners to start their stores. Shopify allows you to have an online store up and running in hours! If interested, users from other platforms can move their stores to Shopify with LitExtension service.
Benefits:
Easy to use for people without design experience
Wide variety of customizable themes
Shopify is a fully hosted platform, so you don't have to worry about server maintenance and security.
You can sell physical and digital products without a limit on the number of products you can list.
You can choose from over 100 payment processors.
Shopify has excellent speed and performance to keep your customers happy and rank well on search engines.
Fast and comprehensive support with a very active and engaged community.
Shopify has a huge app store; there are many plugins you can download and use to extend your store's functionality
Disadvantages:
High price for the most advanced features.
There is no free plan available (only a trial)
You can't access the code for every page on your site, so customization is limited to your choice of theme and apps.
Inadequate referencing of the Blog part.
The high price of some of the Shopify App Store plugins.
Using external payment gateways incurs additional transaction fees.
What is the price of Shopify?
Three packages are available:
Shopify Basic – 27€ per month: This will provide you with all the essential tools you need to start an online store. Abandoned cart recovery, unlimited product list, two employee accounts, 24/7 support, your online store, and a blog.
Shopify – 79€ per month: This unlocks features like professional reports and gift cards. You can also create five-member accesses for staff and access additional sales features.
Shopify Advanced – 289€ per month: This package provides the features you need to scale your business. It includes an advanced report generator and shipping rates calculated by a third-party service.
It's also worth noting that Shopify charges additional fees if you use a payment provider other than Shopify Payments. These amount to 2% for the basic plan, 1% for Shopify, and 0.5% for the advanced.
Squarespace – Site Builder for Blogs and Portfolios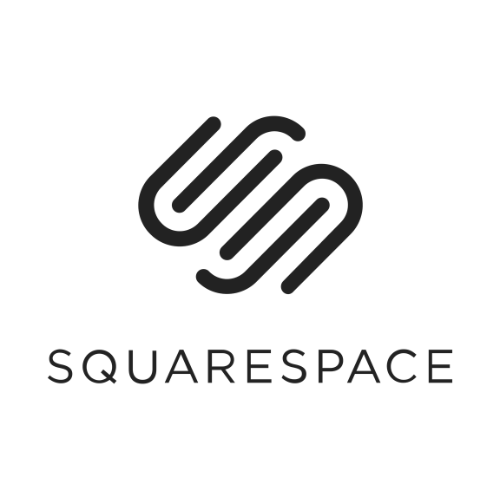 Square shape offers one of the easiest-to-use site builder interfaces on the internet. Anyone new to site design and worried about the technical side will be able to relax with this builder.
Squarespace has a massive selection of awesome premade site templates that you can use for free. No matter what you're trying to create with your site, Squarespace has you covered. From designing a fancy online store to creating contact pages and a simple blog, you can create anything you can think of without writing a single line of code!
Benefits:
The Squarespace platform interface is incredibly welcoming.
Impressive variety of free templates, all very professional.
Numerous image management options.
Squarespace offers excellent tools for creating and managing online stores and blogs.
You can list digital and physical goods for sale.
Activating an SSL certificate is quick and easy.
You can add video backgrounds to your pages.
Squarespace provides a logo maker app that creates basic yet professional logos.
Disadvantages:
Although Squarespace is an easy-to-use drag-and-drop site builder, getting 100% up to speed will take time. For example, it will take some time to understand all the customization options (in our opinion, this platform is worth taking the time to understand).
SEO tools are less advanced than some of its competitors. For example, it is difficult to customize the meta description of a page.
The personal pricing plan is limited, and you won't be able to make online sales. It allows only two contributors, and you won't be able to customize CSS or JavaScript code. However, these limitations apply only if you want to launch an e-commerce store and touch the website code. This plan is suitable for creating a showcase site or blog.
Regarding GDPR compliance, you'll need to use a third-party plugin because Squarespace doesn't offer any help.
The only payment gateways you can use are Paypal and Stripe.
The price of Squarespace?
Squarespace offers a 14-day free trial with no credit card required. Then, you can choose one of these 4 paid plans available:
Personal: This plan costs $15 per month, and, as the name suggests, it's great for setting up a personal website. This plan doesn't allow you to accept payments from online customers, but it offers plenty of features for creating simple sites.
Business: The Business plan is available for €24 per month; it will be perfect if you want to start an e-commerce site. You can accept credit card payments with a 3% transaction fee.
Basic Commerce: The plan costs €28 per month and does not charge any transaction fees. This plan is best suited for established shops, where despite the increased subscription price, you will pay less overall due to the savings you make on transaction fees.
Advanced Commerce: This $42 per month package will add the following options; uncompleted cart retrieval, subscription selling, advanced shipping, advanced discounts, and Commerce API.
Note that if you opt for an annual payment, you will reduce the cost of your monthly subscription by 25%.
Weebly – The Best Website Builder for Low Maintenance Sites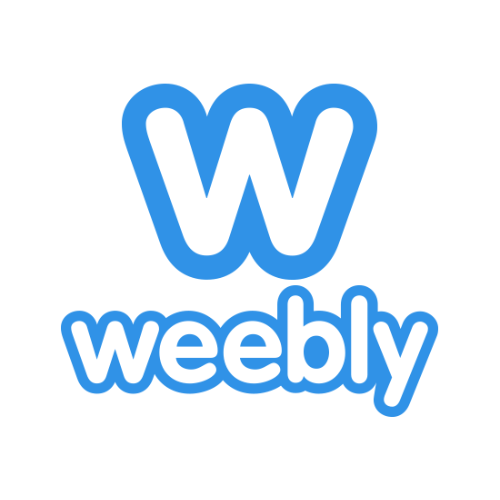 Weebly is a highly easy-to-use site builder. However, its functionality is much more limited than some of the competitors in our selection of the best website builders. But Weebly will meet your needs if you are looking for a site that is quickly built and easy to maintain.
You don't need any prior coding knowledge to start, and rest assured that your website will be set up in time with Weebly. Although it can be used for e-commerce, it is best suited to brick-and-mortar stores that want to establish an online presence with a storefront site.
Benefits
Weebly has plenty of beautiful, professional-looking templates.
A Weebly website is reliable with a fast loading speed.
The dashboard is intuitive, and so is their website editor.
You can download and use Weebly as a mobile app, which is convenient for managing your site from anywhere.
All Weebly paid plans include a free domain name.
Upgrading to more expensive plans is easy.
It is possible to export your entire site to another website-building platform. This makes Weebly a decent starting point for building simple websites.
Disadvantages
Launching an e-commerce store with Weebly is expensive.
The image editing tools could be more advanced, so it is better to modify the images yourself.
Compared to its competitors, Weebly offers fewer customer service options.
Weebly's spam blogging feature is only good if you invest in plugins. Bloggers should look to other site builders like WordPress that we recommend.
If you want to create a sophisticated website, look elsewhere.
The price of Weebly?
Weebly has a free plan, which includes SSL security and 500MB storage. However, if you want more storage, your domain name, and remove Weebly's branding, you'll need to upgrade to one of 3 premium plans. Following:
Connect: This basic plan allows you to connect your site to your web domain for $5 per month. In addition, unlike the free version, you can modify your footer and remove the advertising link displayed there. Beyond that, all features and storage limitations remain the same as the free Weebly package.
Pro: For $12 per month, you get unlimited storage, $100 Google Ads credits, and basic e-commerce features like a shopping cart and payment processing.
Business: For $26 per month, Weebly won't charge credit card fees. You'll also unlock more e-commerce features, including discount codes, item options, inventory management tools, and tax calculations.
There are plenty of free templates to choose from, but if you want to invest in a premium theme, these usually cost less than $50. The app store also includes free and premium apps that can cost up to $150 per month. Plan your future needs and your budget!
Wix – The Flexible Site Builder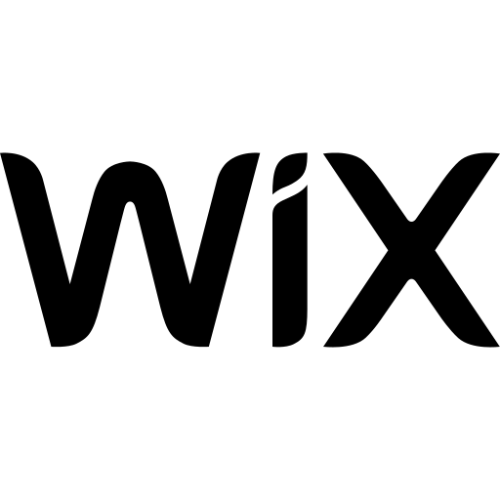 Wix is ​​incredibly easy to use and offers many tools to create the site of your dreams. That's why it's used by more than 100 million people worldwide. Thanks to the drag-and-drop system, the editor offers complete creative control over the site's appearance without any programming.
Wix offers hundreds of templates explicitly designed for multiple industries. These include portfolios for photographers, graphic designers, and musicians, sales pages for your e-commerce site, and showcase pages for your business. Wix will have a suitable template for your project no matter what niche you operate in.
Benefits
Wix is ​​the editor with the most intuitive website creation interface.
Wix provides affordable solutions with excellent value for money.
Wix ADI can help you design a site in minutes.
Over 500 customizable templates to create the perfect site for your business.
You can download additional features from the Wix App Market.
Very responsive customer support.
Disadvantages
The blogging features are pretty basic compared to some of its competitors.
Once you've chosen a theme, you can't change templates without having to redo your content.
You'll need to upgrade to a more expensive plan to access advanced features like analytics and tracking.
It is impossible to migrate a Wix site, so if you want to change builders, you are forced to create a new site from scratch.
You pay for a single site, so it's not suitable for people who need to design and maintain more than one website.
The price of Wix?
Wix has a free plan, but like most freemium versions already featured, you'll need to use the Wix subdomain and place their ads on your site. Regarding premium plans, Wix divides its pricing into "showcase site" and "commerce and e-commerce" packages.
Showcase site: ideal for presenting a professional site
Domain connection: connect your domain for 5.40€ per month with a free SSL certificate. Please note that Wix ads are displayed with this plan!
Basic: everything you need for personal use at €10.20 per month with a free domain for 1 year and the removal of advertisements.

Unlimited: the perfect plan for artisans and self-employed at€17.40 per month. You will get unlimited bandwidth, a tool to boost your SEO, and an analysis tool to get your site's statistics.

VIP: add priority customer service to the previous plan, 35GB storage space, and a professional logo with rights to use and ready to use on all your networks. You are now VIP for 31.20€ per month.
E-commerce site: essential for online transactions
Business Basic: receive online payments for €20.40 per month. You will have access to an abandoned cart recovery tool and an unlimited number of items.
Business Unlimited: Boost your business for $31.20 and take advantage of subscription sales, tax calculation, advanced shipping, and the ability to create 250 items to boost your SEO.

Business VIP: a complete plan for online commerce at 42€ per month. We recommend that you start with the previous plans and move to this once your business has reached a particular stage of recognition on the web.
Zyro –Create a site at a lower cost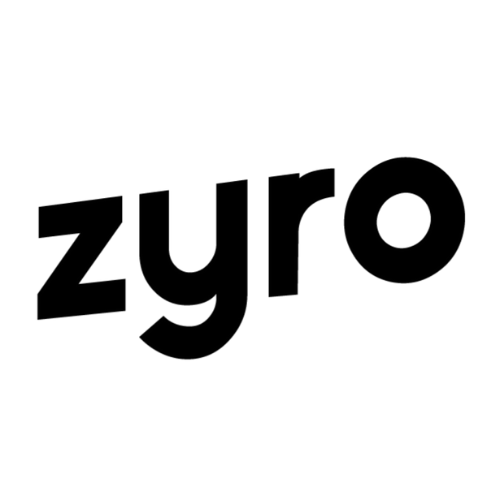 Zyro offers specific templates for almost all categories of sites. You must choose the one that best reflects your brand image and configure it as you see fit. However, the choice of models still needs to be improved compared to other manufacturers.
This turnkey solution not only allows you to create attractive and functional showcase sites and e-commerce stores but also has some original features, such as a text generator and a logo creation tool. , which eliminates the need for professional assistance. In summary, Zyro is simple to use, its price is reasonable, and it offers an exciting combination of tools.
Benefits
Competitive price if compared to other website builders, like Wix and Squarespace.
Good interface with an intuitive design that makes things easier even for beginners.
AI-powered tools that can help you work efficiently and build websites more easily.
Reliable customer service and support team that you can reach via email or live chat.
SEO features are readily available.
Lots of storage and bandwidth compared to other authoring tools.
Disadvantages
The choice of models still needs to be improved compared to other manufacturers.
You do not have the option to try another model once you have chosen and confirmed the model.
No abandoned cart recovery in lower-level planes.
What is the price of Zyro?
The price of the manufacturer is the most critical data for many people. Zyro offers multiple tiers of service with a free ad-supported plan option. This tier may be suitable for businesses that need a website to display hours of operation, information, and more. The advantage is that you don't have to enter your credit card to create a site.
If you want to create a professional activity, Zyro offers 4 types of premium plans:
Website: This plan is suitable for personal use. It's perfect if you need a simple website for your business or brand's online identity and already have your domain.
Business: We recommend this plan if you want to create a professional website for your business. For $2.90 per month, you can get a free domain for a year, plus unlimited bandwidth and storage. In addition, you can start selling products on your site and try your hand at e-commerce for a very reasonable price.

Online Store: This plan is perfect for those who run an online store. For only 8.90 euros per month, you can get all the features included in the business plan and more. You'll have an additional feature to track orders, the ability to sell gift cards, create coupons, and other business-focused features.

Advanced Store: the must for those who wish to exploit an e-commerce site to 100% of its potential. This plan gives you advanced features such as creating a multilingual website, managing abandoned cart recovery, making subscription sales, selling on Amazon and eBay, and much more.. . All this by paying only 13.90 euros per month.
WordPress.com –The Best Site Builder for Blogs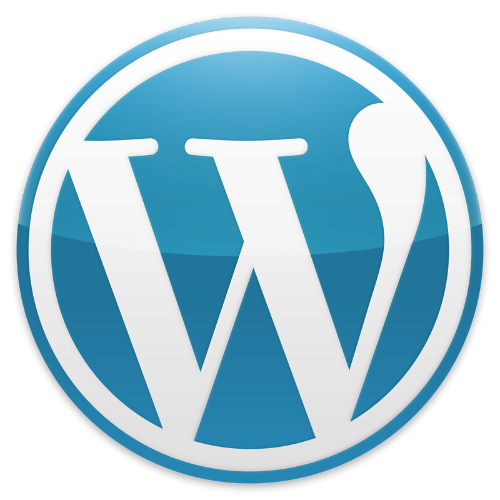 WordPress is a famous name in site-building platforms, which is no surprise considering that this open-source solution powers over 40% of the web! This CMS offers options for simply and quickly creating a blog or a site and more complex options with e-commerce functionalities, mobile optimization, and social media integration.
Be careful; there are two versions of WordPress! Here we are talking about WordPress.com, but here are their differences:
WordPress.com is a hosted service (similar to other website builders on this list). Like with other website builders, you choose from one of WordPress's hundreds of themes and use it as the basis for your website design.
WordPress.org is open-source software. It's free to install, modify, and use, but you must find your hosting and web domain.
Traditionally, WordPress was not a drag-and-drop builder, although nowadays, a new block editor (Gutenberg) and plugins allow you to modify this. You should know that if you choose to use the WordPress interface as is, there will be a steeper learning curve than for the other site builders tested here; however, if you have a bit of programming know-how, great! You can dive into the source code of your site to modify the site to your liking.
WordPress.com's premium plan allows you to install plugins from their app store. It's a veritable goldmine, especially because WordPress has a considerably large and engaged community that regularly crafts new third-party themes and widgets for WordPress users. Therefore, if you are looking for a specific tool or feature, you have a good chance of finding it.
Benefits
The blogging and content management features of WordPress are superior to their competitors.
If you have coding experience, you will enjoy incredible freedom of customization.
You can choose from thousands of themes and plugins.
Uploading content to your blog is easy and intuitive, and organizing posts is a breeze.
The platform has an active community and plenty of support materials.
Simple and convenient price plan.
Disadvantages
Despite having access to plenty of free plugins and themes, you may have to pay extra for third-party add-ons that offer more functionality.
The interface could be more intuitive than other website builders with standard drag-and-drop editors.
WordPress has a steeper learning curve than other website builders because its true potential is unlocked when you know how to code.
What is the price of WordPress.com?
WordPress.com pricing has been changed and simplified from 4 different pricing plans to 2:
Free: Start your site with limited functionality, storage, and visits.
Pro: for 15€ per month, you can install custom plugins and themes, edit CSS, create a shop with Woocommerce, and much more!
Recap – which is the best site builder for your project?
Ultimately, the best website builder is the platform that best suits your needs and budget. If you want a simple, personal website, most of these options will satisfy your needs, and you can choose based on price.
However, if sleek and creative templates are what you want, selecting a website builder with a vast selection of high-quality, customizable designs is essential. For this, we recommend Squarespace, Wix, or Zyro. They all make building websites quick and easy while providing beautiful, functional, and responsive templates to jump-start your web design process.
However, if you are a blogger or want to create a content-rich website, WordPress has the best blogging and content tools on this list. Plus, with some programming knowledge, WordPress has the best customization options… only your ability to code and your imagination will limit you!
And finally, if you are focused on selling online, Shopify is the perfect provider in this niche!
If you wish to create an elegant animation for your website with a personalized theme, Laravel development services are an excellent choice.
In summary :
For an easy-to-use, drag-and-drop website builder, choose Squarespace, Zyro, or Wix.
To blog, manage your content, and enjoy complete control over your site, choose WordPress.com.
For selling online and building a growing business, Shopify is a hugely scalable option that offers excellent value for money.