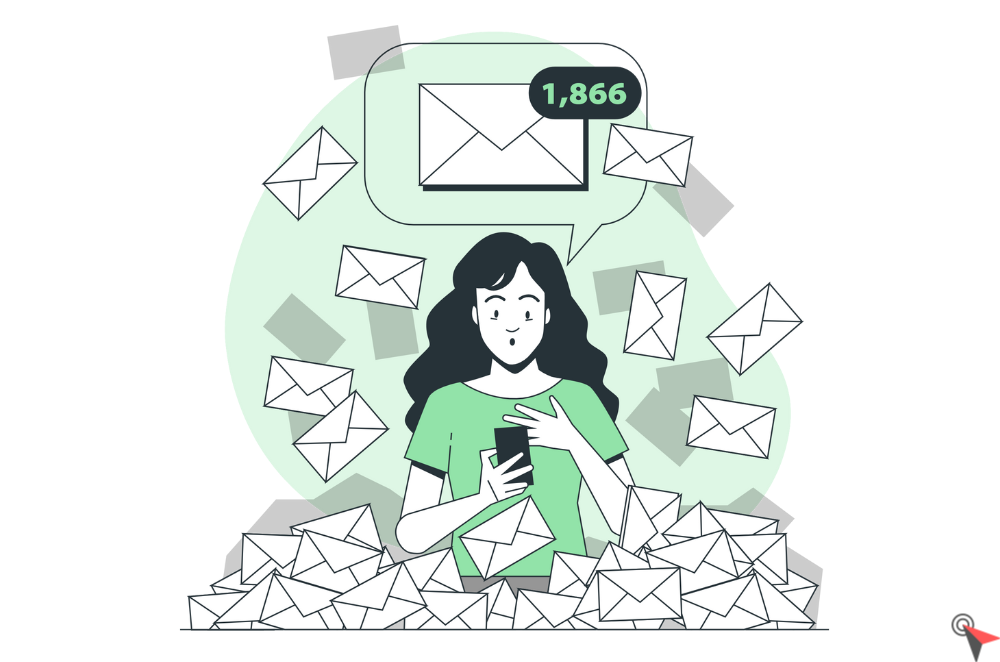 Are you dreading sending an email? You're not alone. We all know that the most important communication in business is still email, but it's also one of the most challenging. It can be difficult to know if your message will be effective or not until you send it out into the world. In this post I'm going to share some easy tips on how to check if your email has the right tone, words and images before sending it so that you can ensure everything reads as intended!
Subject line
Check the subject line of your emails. Is it engaging? Does it get the reader's attention? If not, consider changing the subject line to something that will grab their attention and make them want to open up your email.
Keep it short: The shorter and simpler, the better. Get straight to the point in one or two sentences at most!
Use numbers: Add numbers (for example "5 Tips") or even better – use a question like "Is this how you want to rank on Google?" Or "What will happen if we don't change?" It makes people curious about what's inside and wants them even more so open it up!
Give value away for free (if possible): Offer something valuable for free before asking for anything in return – whether that is an ebook of some kind, webinar invitation lead magnet etc… This will increase conversion rates because people are more likely through email marketing messages if there is something valuable from which they can learn/benefit from immediately after opening an email message rather than having nothing else but an order form on offer!
Preview text
Preview text is the text that appears in your email client when a user has not opened an email yet. It can help you increase your open rates, clickthrough rates and engagement by letting users know what content will be in the email as well as giving them some context for why they should open it. This means that preview text serves a dual purpose:
It tells the reader what's inside your email, so they know whether they want to read it or not without opening it first
It gives readers information about how likely they are to like or share your content if they do decide to open it (based on their past behavior)
In order to help you create effective preview text for your emails, here are some tips: Make it clear what the email is about. Don't be vague or use marketing jargon in your preview text. Instead, tell users exactly what they'll get if they open the email. Use this space as an opportunity to build trust with your audience. Give them a preview of what's inside and how it will benefit them
Logo image
For a logo to be effective, it must be clear and easily recognizable. If you're using an image of your brand's logo on top of the email body text, make sure that it's large enough so the recipient can see it clearly. A good rule of thumb is to make sure that the logo design is at least 100 pixels wide.
For best results, use a high quality image file in your emails—this means no grainy or low quality photos! It also helps if you're using an image that reflects the content of your email—that way subscribers have something relevant to look at while they read through your message.
Header image
Header image. A header image is a great way to let your subscribers know that this email has arrived in their inbox. It's also one of the first things they see when looking at your mailer, and it can be an effective element for reinforcing your brand identity with customers.
Make sure it's large enough for all devices: The size of your header image will depend on how many subscribers you have on different devices (iPhones, Android phones, PCs/Macs, etc.). You want to make sure it's large enough to be seen by everyone who opens up your email!
Keep it simple: Don't have too much going on in this section—you don't want people getting distracted by what's going on here instead of reading through the rest of the message! If possible, keep only one item in this area (like a photo or logo), but if there are other elements present then try not having more than two items total.
Body text
The body text should be short and sweet, easy to read, and include a call-to-action.
A good rule of thumb for the length of your body text is that it should take less than 10 seconds for someone to read from start to finish. If you can't say something in 10 seconds, then figure out how you can make it shorter.
Your call to action (CTA) should be obvious so that people know what they're supposed to do next. For example: "Click here." or "Get started now!" It also helps if this CTA is positioned near the top of your email so people don't have too far down before they see it again as they scroll through their inboxes. If there's more than one option available at this point—like when a form needs further information filled out—make sure each choice has its own CTA button so users know exactly what they need to do next!
Call-to-action button/link
Make it clear what the button does. Your call-to-action should be easy to understand at a glance, and you should have a clear sense of how it relates to the rest of your content.
Make sure it's large enough to click on. The text itself should be at least 16px in size, but ideally much larger so that people with impaired sight can still see what it says without having to zoom in or use a magnifying glass (and trust me, if someone has trouble reading something online, they're probably using an assistive technology). You might also want to consider using an icon instead of text for this purpose — icons are easier for people with impaired vision because they don't require text size adjustment by default.
Make sure it isn't a link that opens in a new tab/window! This is crucial! If someone clicks on your call-to-action button/link and gets sent somewhere else entirely (even if it's just another section on your website), they will leave behind any context they had when they saw the original message, meaning that their understanding or analysis may have been incorrect before even clicking through. In addition, opening doors all over the place like this makes users feel overwhelmed and confused—which means less engagement overall!
Footer details
Contact information. The most important part of your footer is contact information, so make sure it's easy to find and includes information about how you can be reached. This is also a great place to include your company logo, as well as links to other social media accounts or websites owned by the company (such as a blog).
Privacy policy details. If you collect customer data in any way—whether it's through email signups or sales transactions—then it's important that you include what customers need to know about how they will be treated in this area. In addition, if there are any terms of service that apply to either your emails or website itself, then these should be listed somewhere in the footer as well (and preferably at the very bottom of every message).
Customer support info. Finally, if there are any questions about products/services offered through emails sent from an organization's account(s), then putting contact details for customer support services directly into those messages might help avoid confusion when someone needs assistance with something related specifically with their interactions with that company instead of general queries regarding their purchases from elsewhere online!
Social sharing buttons
Finally, your social sharing buttons should be easy to find and use. The easiest way to do this is by using a Mailchimp alternative like BayEngage. Plugins like these make it easy for readers to share your content on social media without leaving their inboxes.
You'll also want to make sure the buttons are in a good spot—ideally at the end of your emails—so that people don't have to scroll through all kinds of stuff before getting there (it can get pretty annoying). And finally, you'll want these links directed to your social profiles so they're active and up-to-date with fresh content!
Don't wait until after you've sent your email to find out that something is broken!
When you're sending out an email to a wide audience, don't wait until after you've sent your email to find out that something is broken! You should test any email before it's sent by checking them on multiple devices, browsers and networks. You should also familiarize yourself with the various email clients that your recipients may be using (Outlook, Gmail, Yahoo Mail etc.).
And as much as it is important to familiarize yourself with your recipients' email provider, it is important to get the best email marketing software for sending those email marketing campaigns. There are so many popular ones in the market: Klaviyo and Mailchimp for example! And there are too many online reviews for them, to choose which one will work best for you, you need a Klaviyo Vs. Mailchimp study to make things clear for you!
Be wise when you choose and after subscribing to them, don't forget to A/B test all of these 8 elements using the sofwate before sending your email!
Conclusion
So, what's the takeaway here? Be mindful of how you write your emails. It's important to consider your message's tone and ensure it doesn't come off as rude or aggressive. You never know who might be reading it!