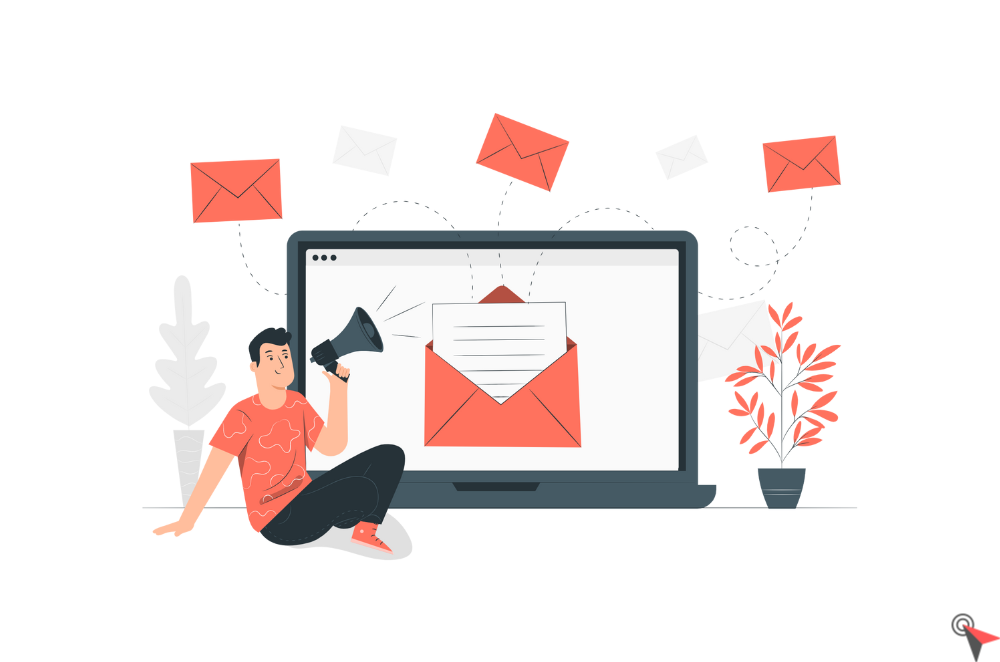 Email Marketing Software has become essential for converting leads into customers or retaining them over the long term. More than a simple communication channel, it is a formidable marketing tool when coupled with a good strategy.
Another important argument: email is inexpensive, and can lead to very good returns on investment. So it's worth taking advantage of, whether you're starting your business with little cash in hand, or need to streamline the costs of your marketing department.
Here is the Best Selected 21 Free and Paid Email Marketing Software
To facilitate your research and your choice, we have selected 20 free and paid email marketing software
ActiveCampaign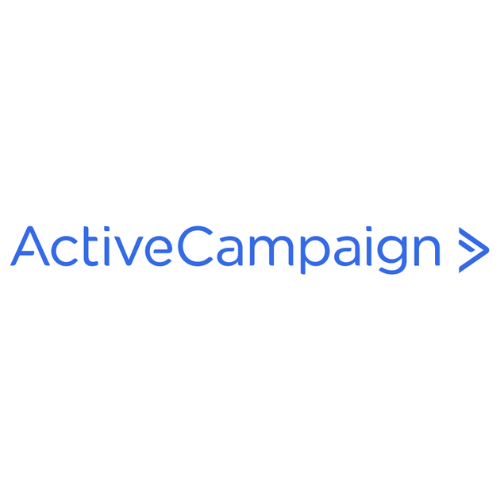 ActiveCampaign is more than an email platform. It helps companies create a memorable experience for their customers, in order to boost their growth, thanks in particular to automation.
It thus offers a wide range of tools to reach your targets, develop relationships with your prospects, convert them better, and retain them by giving them satisfaction.
More concretely, the software integrates functions for creating emails and newsletters, but also:
a CRM (with the scoring system),
or even intelligent dashboards used to monitor your performance and therefore aim for continuous improvement.
SendX:
SendX is an easy to use and affordable and feature rich email marketing software. It allows you to send unlimited email campaigns, build your email lists, and automate advanced email sequences and has best of breed email deliverability capabilities. A free migration service from any ESP, a bundle of responsive email templates, and half a million stock free images for your email campaigns.
SendX offers:
Unlimited Emails
User-friendly Email Editor
1500+ Email Templates collection
Optimization for Mobile Users
Simplest of UIs
SendX offers a 14 Day Free Trial (no credit card required, instant setup).
For the basic plan the Yearly pricing starts at $7.49 per month and Monthly pricing starts at $9.99 per month.
ActiveTrail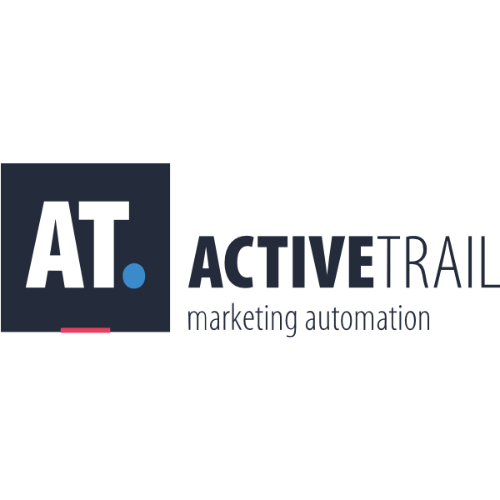 ActiveTrail is defined as a complete marketing automation platform designed to capture new contacts, then qualify them in order to convert them into customers.
It, therefore, makes it possible to simply create emails with effective designs, from templates, then distribute them through segmented and personalized campaigns.
ActiveTrail also supports:
the creation of landing pages and forms,
sending marketing SMS.
Finally, thanks to AB testing, you distribute different versions of your newsletters to see what works best and thus improve your performance.
Benchmark Email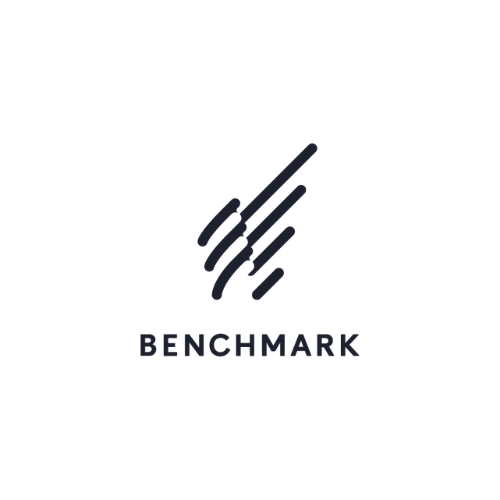 With its attractive prices, but also its free version allowing you to send 3,500 emails per month, Benchmark Email will appeal to organizations with a small budget.
In terms of features, it includes all the essentials for developing successful marketing campaigns:
creation of emails with templates,
automating,
landing pages, registration forms, etc.
To gain efficiency and fluidity in your processes, Benchmark Email integrates with more than 300 applications: Shopify, Zoho, Slack, SurveyMonkey, WooCommerce, etc.
Digitaleo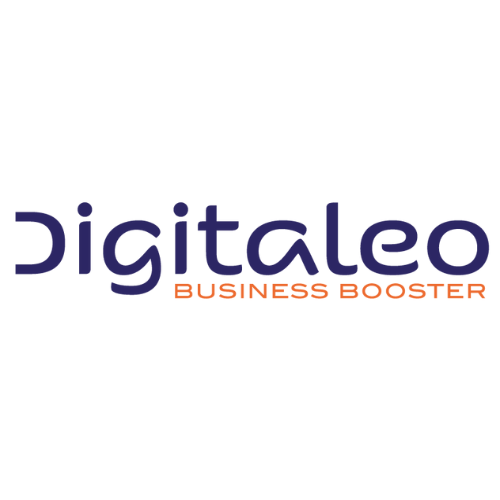 Digitaleo is a platform made in Brittany that specialized in local marketing and communication.
It helps companies to make themselves visible online to the right people, i.e. potential customers who are geographically close. It is particularly suitable for brands or networks of stores that lack digital expertise.
In addition to the tools intended for Email Marketing, it offers
features dedicated to communication on social networks,
a "presence management" module, intended to maximize your local visibility on search engines.
eTarget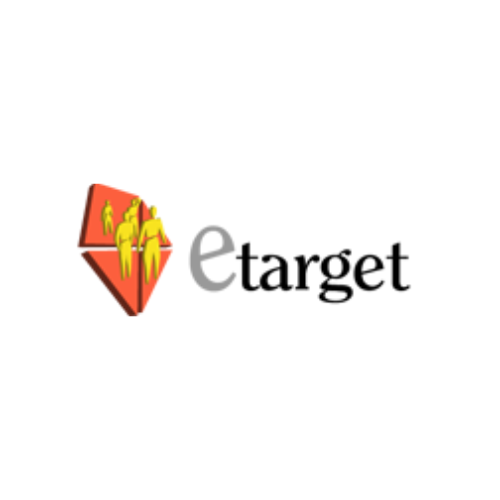 eTarget is 100% French mailing software that offers a very interesting free version since it authorizes the sending of 6,000 emails per month.
More specifically, the solution has an HTML editor to easily create professional, responsive, and personalized messages. Then send them at the right time to your contact list or post them on your social networks.
In addition, thanks to the statistics tool, follow the performance of your campaigns and the reactions of your recipients in real-time.
GetResponse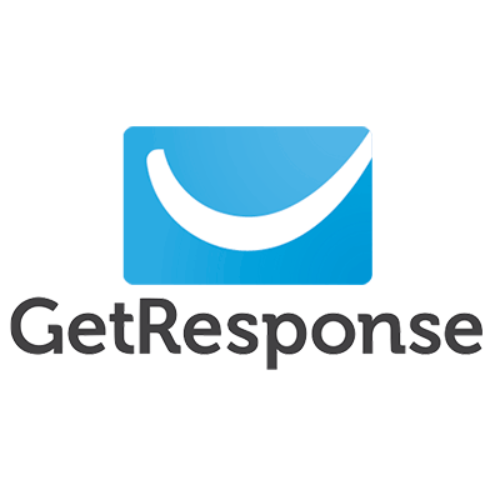 Are you looking for a very complete Email Marketing solution? Then GetResponse is for you.
It supports:
importing contacts,
the creation of custom fields,
the development of responsive emails,
campaign management, etc.
But GetResponse is also powerful in the scripting and integration of web marketing actions. For example, it is possible to produce landing pages, pop-up windows, forms or surveys.
In addition, with the integrated webinar and chat tools, you optimize communication with your audience anywhere and anytime.
Finally, note that the platform offers a free version up to 500 contacts.
HubSpot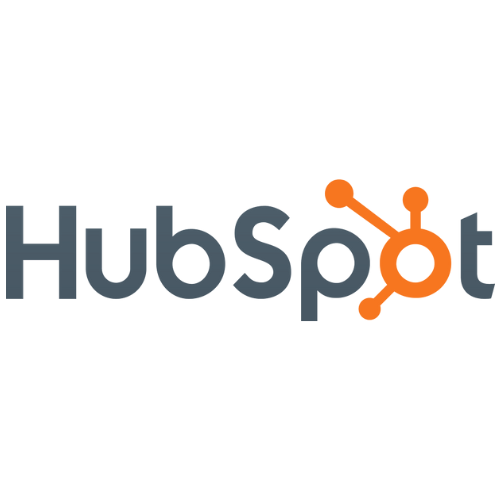 As the inventor of inbound marketing, a strategy of attracting customers with quality content, HubSpot created an all-in-one platform to take this method and scale it.
Its goal? Centralize your data and provide you with all the marketing tools to use them intelligently.
Among these tools, there are also related functionalities:
marketing automation,
to the creation of landing pages, forms and CTAs.
But HubSpot also includes modules for SEO, blogging, social networks, internet advertising, and online chat.
The icing on the cake: HubSpot has a whole range of free marketing tools.
Mailchimp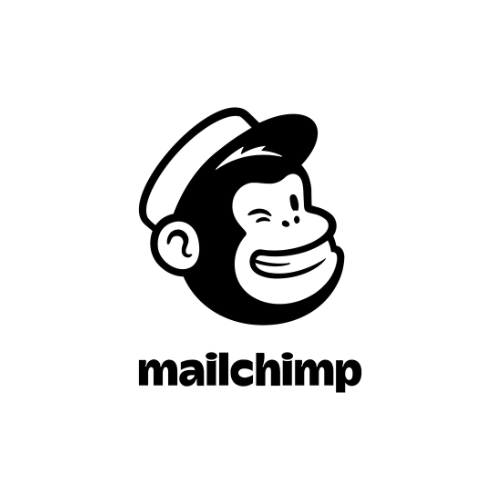 Initially, a pure email marketing player, Mailchimp has evolved into a global marketing platform.
His goal? Help you grow your business by selling more, through the use of different levers.
Even if you're new to marketing or sales, its many tools and support are there to teach you as you go along how to build a business, grow it, and grow with you.
In terms of functionality, Mailchimp is powerful, with features such as:
A/B testing,
the creation wizard,
automation of the customer journey,
predictive segmentation,
comparative reports, etc.
In addition, Mailchimp is also known for its free version (2,500 emails per month for 500 contacts).
MailerLite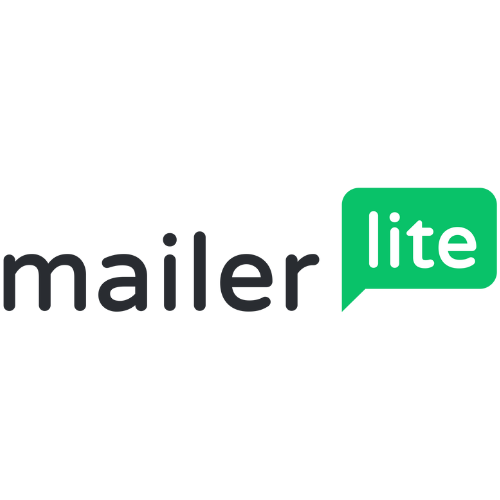 MailerLite is a complete mailing tool designed to manage all of your campaigns. It, therefore, integrates all the essential devices for the production and then the distribution of your newsletters:
simplified creation,
customization,
automating,
development of landing pages and registration forms,
integration of your online store,
management of paid subscriptions to the newsletter, etc.
And its free version still allows 12,000 monthly emails!
In parallel, MailerLite allows you to build your own websites and blogs.
Finally, the big highlight of the software: is its award-winning support service, available 24/7.
Mailjet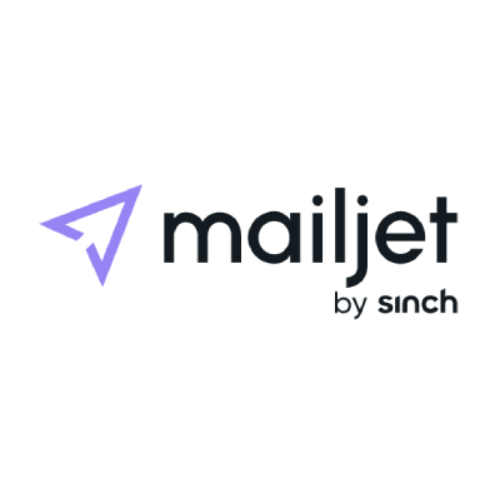 Mailjet has the promise of creating attractive, responsive and professional-looking emails in just a few clicks. And to make the process even smoother, it is possible to collaborate with several people in real-time on your productions (suggestion of modifications for example).
At the same time, Mailjet offers features such as:
customization,
segmentation,
automation,
A/B testing,
email verification.
Finally, benefit from a free version (up to 6,000 emails/month) as well as support available 24/7.
Mailpro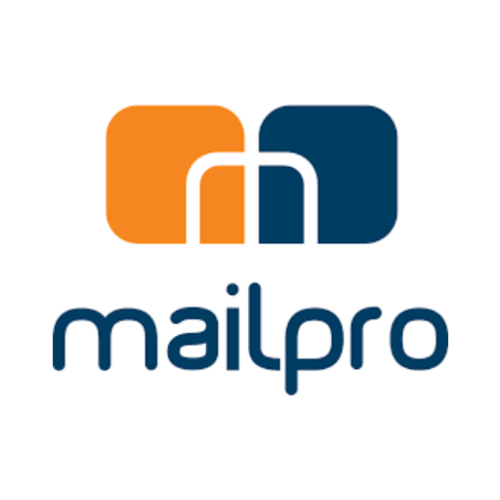 Mailpro presents itself as a powerful and all-in-one marketing software. Using this tool, generate personalized emails from a library of 600 templates, send them to your segmented database and then finely analyze your results in order to progress.
But Mailpro also:
CRM functionalities,
managing SMS campaigns,
and creating forms, customer surveys and quizzes.
In addition, thanks to the hosting of the software on a private cloud located in Switzerland, the publisher guarantees the security and confidentiality of your data.
Note: take advantage of 500 free email credits to test the solution.
Moosend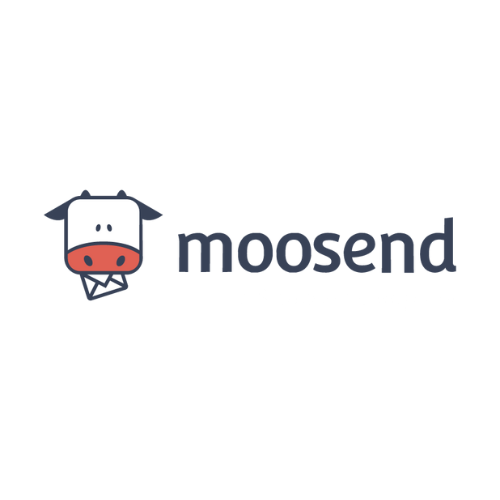 Moosend's ambition? Simplify the management of your email campaigns as much as possible. The platform does not neglect the number and quality of the features offered:
edition of newsletters by drag and drop,
A/B testing,
creation of landing pages and forms, etc.
The software is also robust on the marketing automation side, thanks to the predefined automation templates, the numerous triggers (over 100) and the generation of visual workflows.
Finally, Moosend connects to a multitude of applications (WordPress, WooCommerce, Magento, HubSpot, etc.), without needing to generate a single line of code.
Omnisend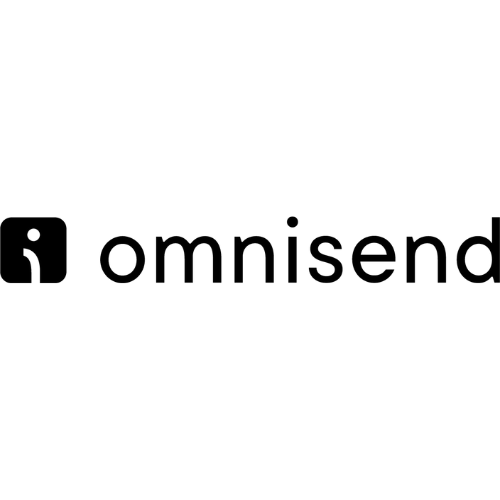 Omnisend offers all the functions expected of a good newsletter software.
Create emails easily (templates, drag and drop, etc.), in which you can integrate dynamic discount codes. Thanks to marketing automation, you define workflows for each stage of the customer journey, so you don't miss any opportunity to generate additional sales. And to familiarize yourself with the solution, take advantage of a free version including 500 emails and 60 SMS/month, for 250 contacts.
The solution also supports the production and management of other conversion tools such as:
text messages,
landing pages,
forms,
pop-ups, etc.
Finally, benefit from award-winning customer support available 24/7.
Revue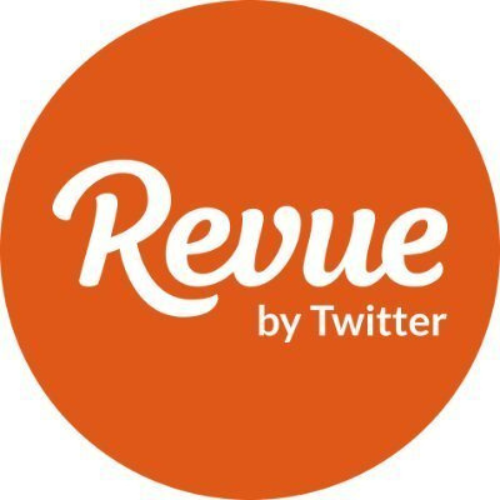 Revue stands out, by its operation, from the other tools presented in this comparison.
Published by Twitter, it aims to retain your audience by sending paid editorial newsletters. It is therefore perfectly suited to professionals who make a living from their pen, such as journalists, authors and other influencers.
To do this, all your audience has to do is subscribe directly via your Twitter page. You then effectively manage your subscribers and plan the sending of your emails. The solution integrates with WordPress, but also with Facebook and Instagram.
With the analysis tools, you have a lot of data on the engagement of your audience.
Sarbacane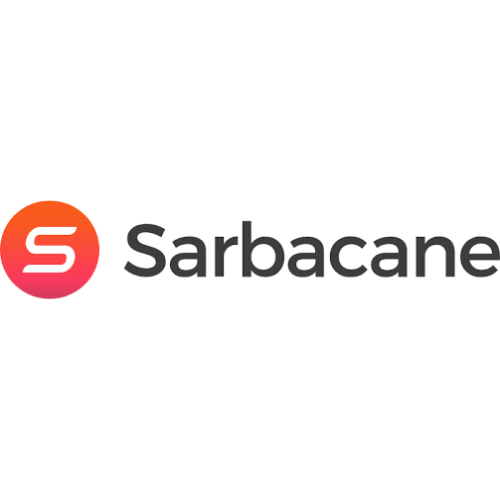 Sarbacane is a French email marketing software solution, which has the particularity of supporting its customers in their strategy and in the use of the tool, so as to get the best out of it for their company. A little like a consulting agency, the teams will study your positioning on the market, and help you put everything in place to achieve your objectives.
Some of the features of the platform include:
contact management,
an email designer,
the creation of automated email or SMS campaigns,
a very advanced analysis tool.
Finally, you have completely free support in French, as well as live training.
SendBlaster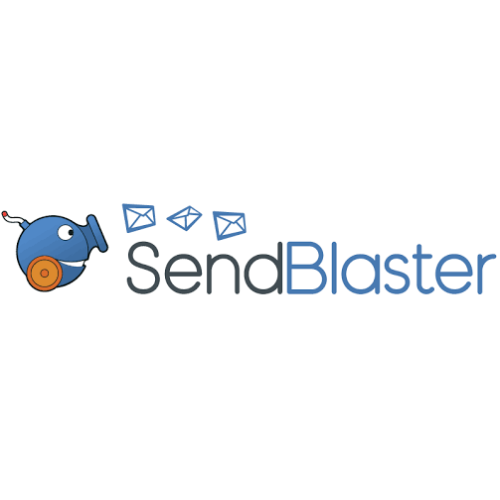 SendBlaster is open-source software that allows you to create, plan and send email campaigns very easily.
Thanks to its editor, you create newsletters from A to Z, choosing blocks and colors. It is possible to rely on more than 230 models or to code everything in HTML.
Also manage your mailing lists by importing contacts from Outlook or a CSV file, and segment your list using multiple criteria and rules.
You can analyze your results by connecting Sendblaster to Google Analytics or by using the integrated TrackReports tool.
Sendinblue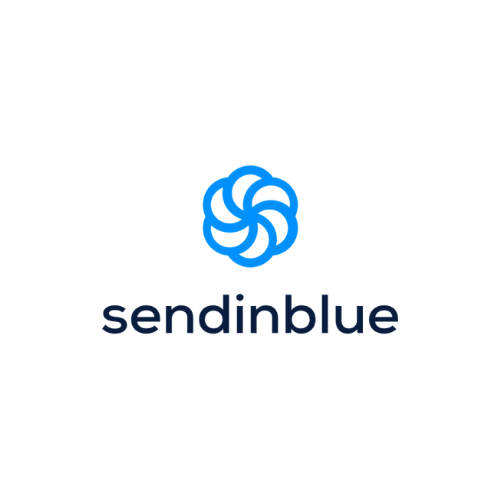 Sendinblue is a French email marketing software released in 2007. Having since evolved into a real marketing platform, it offers all the necessary tools to make you visible, attract traffic and convert your visitors into customers. In short, unleash your full potential and grow your business!
With Sendinblue, you create a professional marketing and transactional emails very simply, and personalize the customer journey at each stage. Enjoy more:
A/B testing features coupled with machine learning to optimize your campaigns;
landing pages or Facebook ads to turn your visitors into customers.
Finally, there is a free version offering up to 300 emails/day, with unlimited contacts and chat included.
SendPulse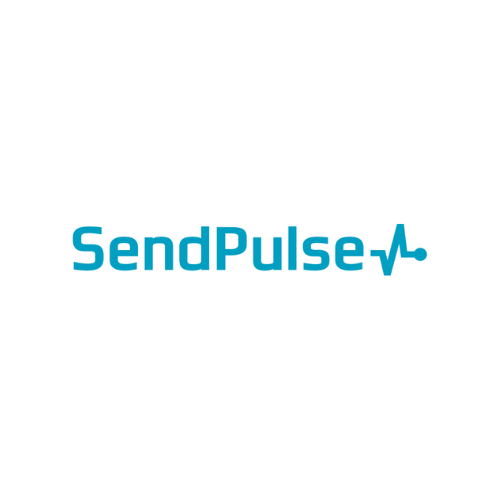 SendPulse presents itself as a powerful platform, which goes beyond Email Marketing.
With its newsletter service, edit aesthetic and professional emails in a few clicks, then integrate them into a sending flow using 360° automation features. Thanks to a tag system, organize and segment your contact list as well as possible so that you always send them a relevant marketing message. Moreover, the tool has a free version with up to 500 subscribers and 15,000 emails per month.
But SendPulse is also:
sending text messages,
the creation of landing pages, pop-up windows, push notifications and chatbots (Instagram, Facebook, WhatsApp, etc.).
And if you are a training organization or a school, know that the software supports the creation of online courses!
SendEthic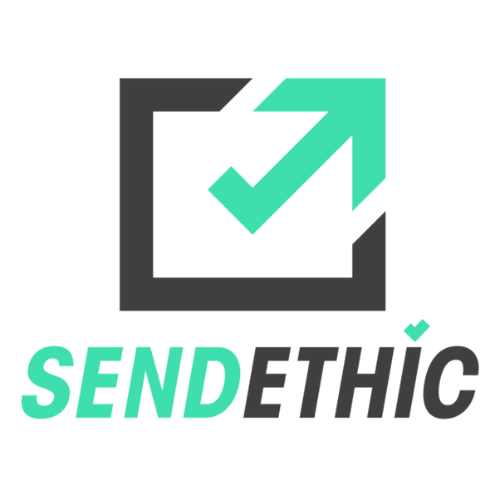 SendEthic is a complete marketing platform, including features:
sending emails and SMS,
marketing automation,
basic marketing management,
editing landing pages.
But where SendEthic stands out is in its ethical orientation. Indeed, the solution undertakes to fight against spam, to protect data, and it provides functionalities intended to limit the environmental impact of your email campaigns. In addition, it is hosted in France and complies with the GDPR.
Finally, take advantage of premium support with experts available remotely, collaborative workshops, training, deliverability audits, and even the possibility of delegating the management of your campaigns.
Zoho Campaigns is the Email Marketing platform of the Zoho suite. With this software, easily create and personalize your emails as well as your marketing automation scenarios.
It incorporates many interesting features, such as:
dynamic content to adapt certain parts of your emails to the targeted segment;
the implementation of autoresponders, that is to say, the configuration of the staggered sending of emails to maintain communication with your database in all circumstances.
And to better align your marketing actions with your sales actions, Zoho Campaigns syncs perfectly with Zoho CRM.
Note that the platform has a free version of up to 2,000 contacts and 6,000 emails/month.
Comparative table of the best mailing tools
| | | | |
| --- | --- | --- | --- |
| Software | For what type of business? | strong point | Rates |
| ActiveCampaign | VSEs, SMEs, startups and ETIs | Complex automation possibilities | From $9/month |
| ActiveTrail | VSEs, SMEs, startups and ETIs | Predictive sending, based on Big Data, to send your campaigns at the most opportune moment | From €8/month |
| SendX | VSEs, SMEs, marketers and business owners | Affordable email marketing software with agile drag-and-drop editor | From $7.49 /month |
| Benchmark Email | Autoentrepreneurs, VSEs, SMEs and agencies | The software includes many features to check and increase email deliverability | — Free version– From $13/month |
| Digitaleo | Stores and brand networks | Features dedicated to local marketing | Rates on request |
| eTarget | Autoentrepreneurs, VSEs and SMEs | The possibility of subscribing to a dedicated server option | – Free Version– From €15/month |
| GetResponse | VSEs, SMEs, startups and ETIs | Integrated chat and webinar tools | From €13.12/month |
| HubSpot | SMEs, startups, ETI and large companies | Power boosted by other HubSpot tools and software connectors | – Free Version– From $41/month |
| Mailchimp | Autoentrepreneurs, VSEs, SMEs, startups and ETIs | The broad functional coverage | – Free Version– From $11.35/month |
| MailerLite | Autoentrepreneurs, VSEs, SMEs,startups and ETIs | Tools for creating websites and blogs | — Free version– From $9/month |
| Mailjet | Autoentrepreneurs, VSEs, SMEs, ETIs and large accounts | Real-time collaboration. | – Free Version– From €14/month |
| Mailpro | VSEs, SMEs, startups and ETIs | Creating quizzes and exams | From €10/month |
| Moosend | VSEs, SMEs, startups and ETIs | The ease of use of the software | From €14/month |
| Omnisend | Autoentrepreneurs, VSEs, SMEs and ETIs | The quality of reporting tools | – Free Version– From $16/month |
| Review | Journalists, authors and influencers | Sending paid editorial newsletters | Rates on request |
| Sarbacane | All sizes and all sectors | Personalized support for all customers | Rates on request |
| SendBlaster | Autoentrepreneurs and VSEs | open-source software | – Free Version– Lifetime license at $110 |
| sendinblue | Autoentrepreneurs, VSEs, SMEs and ETIs | Advantageous free version | – Free version– From €19/month |
| SendPulse | Autoentrepreneurs, VSEs, SMEs, ETIs, schools and training organizations | The ability to create online courses | – Free version– From €6/month |
| SendEthic | VSEs, SMEs and ETIs | The platform's ethical commitment | Rates on request |
| Zoho Campaigns | Autoentrepreneurs, VSEs and SMEs | Very good value for money | – Free version– From €3/month |
How to choose your email marketing software?
The main features
There are a lot of email marketing software, both free and paid, on the market. Which one to choose to equip your marketing team?
The range of features offered will be your No. 1 criterion. Indeed, valid tools generally include:
a sophisticated email editor,
A/B testing to optimize,
advanced dashboards to monitor campaign performance,
automation,
connectors with your other software,
the ability to create landing pages, registration forms,
a CRM Software to centralize all customer data.
Other criteria to consider
If the choice of features takes precedence, there are other components to consider, starting with the prices and the email security. Clearly define, upstream, your needs as well as your budget to choose the right tool for your business, the one that will provide you with the best return on investment. And if you are really ric-rac at the moment, we have seen that there are quite interesting free formulas.
Also, ask yourself the following questions:
What type of accommodation? SaaS or On-Premise? The first option, however, remains the most widespread.

Is the software easy to deploy, learn and use on a daily basis?

What level of support does the publisher provide? On this point, check if you have:

experts dedicated to your service,
training to learn how to make the most of the tool's potential,
of qualitative support available in case of a problem.
So, which software is for your email campaigns?
As you may have noticed, creating professional emails and setting up automated Email Marketing campaigns becomes almost child's play with this email marketing software.
In just a few years, they have become platforms that give power to your marketing actions throughout the customer journey. Now it's your turn!