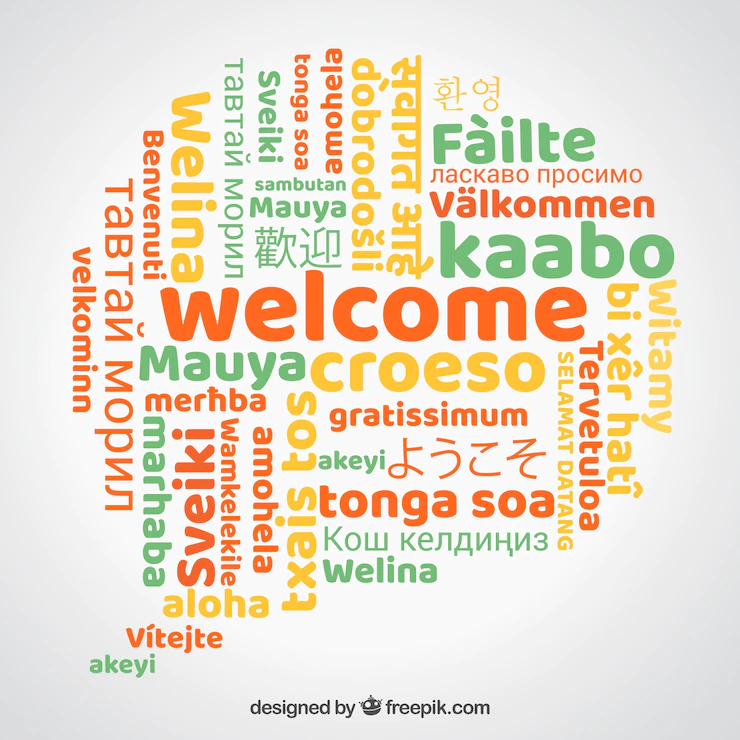 In this article, you will learn how to create a word cloud easily through various free tools.
Among the most useful and entertaining communication tools, the word cloud is probably one of the most misunderstood.
However, creating a word cloud has many advantages and remains something quite simple to achieve, if you have the right tools.
Let's discover together the benefits of a word cloud and the best software to create one for free on the Internet.
What is a word cloud?
The word cloud , also known as a tag or word cloud, allows you to synthesise ideas, create a lexical field around a particular word and present it in a fun way.
It can be translated as an association of words or expressions around a particular idea or concept.
A word cloud appears as an image, with or without a background, and can take different forms. Depending on the software you will use to generate it, it can also be customizable in terms of font, colour, shape and even size.
7 free word cloud generators
There are different types of tools or generators to create a word cloud .
Each of them offers their own features.
To help you make the best possible choice, we have therefore grouped together the seven best software for you to create a tag cloud for free on the Internet:
Wordcloud.co
This word cloud software is considered one of the best in the market.
Free and accessible online, it allows you to synthesise a complete text or design a word cloud from a pre-established list of keywords.
This comprehensive and quick-to-use tool also allows you to customise the word cloud, particularly in terms of orientation, colour and font.
Finally, know that you can download your word cloud in JPG or PNG format using this tool.
Wordclouds.com
This software to create a word cloud is free and online.
It allows you to copy paste a text, a URL, or import a word or pdf file to create your cloud.
With its customization feature, you will be able to easily change the font, shape, and colours of your word cloud.
word art
Unlike the two previous software we mentioned, Wordart has a slightly less ergonomic interface.
However, it is still a very comprehensive word cloud maker tool that can customise a word cloud in a short time.
Its advantage lies above all in the fact that it allows you to create animated word clouds, which can be particularly interesting for capturing the attention of your audience, while highlighting the most important terms in your composition.
ABCYA
This online word cloud generator is quite fun and allows you to fully customise your creation.
To save time, know that this software also offers a "randomise" button that allows you to choose a customization at random from a selection of configurations pre-saved by the tool.
Wordsalad
Wordsalad is a mobile word cloud app available on iOS and Android.
Its interface is easy to use and quite intuitive.
It offers a free version, thanks to which you will be able to design a word cloud, but without being able to fully customise it. To do this, you will have to choose the paid version, the price of which is €6.99.
Chief Picture
Image Chef is the ideal tool for creating a mosaic of words.
Thanks to this tool, you will be able to choose the colour of the background of your cloud, but also its shape and the font of your words.
The negative point of this tool is that the free version does not allow you to download your word cloud without the presence of unsightly watermarks.
Tagxedo
This tool to create a word cloud offers many features.
In particular, it is possible to generate your image from a URL, a Twitter ID, a Google search, a news item and even an RSS feed.
Note that the software also offers five different shapes for your word cloud (classic, dove, apple, heart and star).
How to create a word cloud?
Before choosing the most suitable word cloud generator to build your word cloud, we recommend that you follow these few essential steps to create a relevant cloud.
To start, make an initial list of keywords related to the idea, concept or brand you want to define.
Be sure to choose relevant and easily understandable keywords that best reflect what you want to express.
Ban formulations that are too complex or too far removed from the initial concept.
Once your list is established, choose the most important words and annotate them.
These will be the terms that you can highlight in the word cloud, in particular by modifying their size or their color for example.
Finally, we recommend that you take care to respect a certain harmony in the choice of your words.
Don't just choose words that are too long or words that are too short.
Ideally, we suggest that you find a balance between the length of the different terms, to allow you to benefit from a certain visual harmony when generating the word cloud.
Also read: How to Activate Twitch TV on PlayStation/Android/Xbox
Why create a word cloud?
A word cloud is a particularly useful communication tool.
It can be used to express an idea with words, present a brand image using a PowerPoint or even to highlight the characteristics of a product in a more playful way. 
In addition, depending on the software you have chosen, be aware that it is also possible to synthesise a long text using a word cloud.
This can be of great help to better understand certain complex concepts or to formulate a summary.
The tag cloud is a fun and effective marketing tool, easy to generate. We hope that these few tips will allow you to make the most of it!