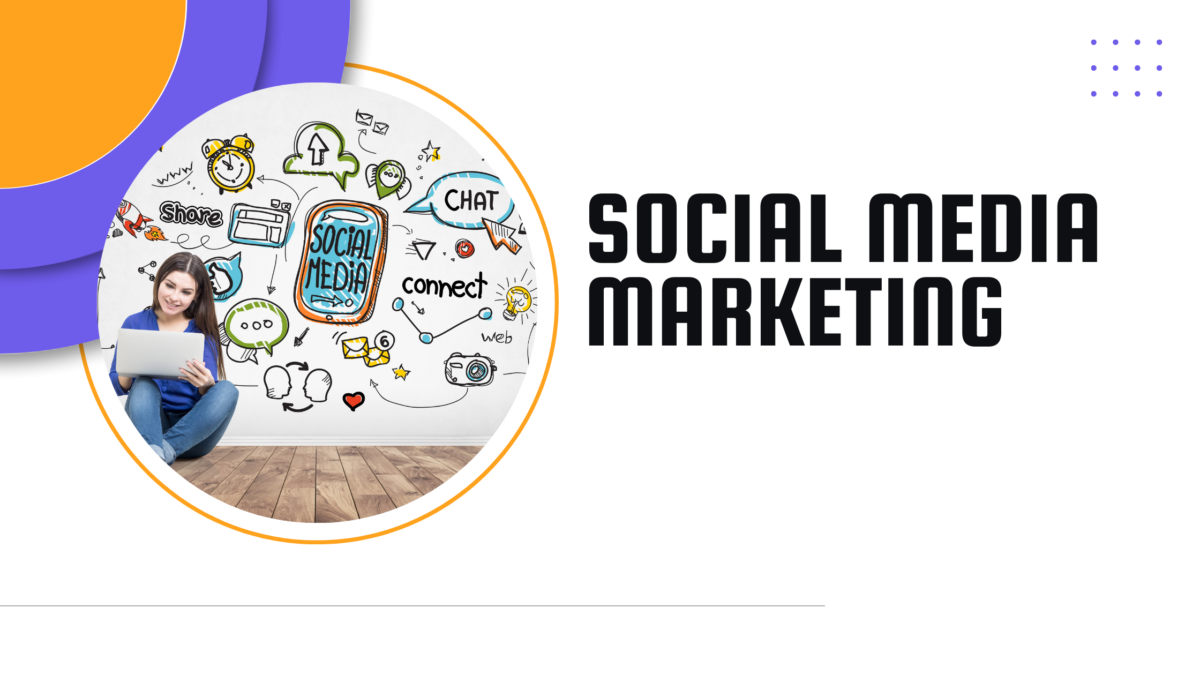 Social media marketing is the use of social networks for marketing purposes. Creating and sharing specific content and maintaining customer relationships are important factors. In general, attempts are made to achieve digital marketing or brand goals through targeted social media marketing measures.
Overview
Social media marketing has developed into an important marketing channel in recent years and is a way for companies to communicate their messages with content and strategic measures. Social media refers to platforms that enable users to network and communicate online. Companies can use these platforms, for example, to reach a wide range of stakeholders such as existing and potential customers, bloggers or journalists with relatively simple and inexpensive means. With the help of data analysis tools, companies can measure the progress and success as well as the commitment of users in social media marketing measures using KPIs . In addition to the goals that can be achieved through the use of social media, relevant social media platforms are briefly presented below. Before companies start social media activities, they should first define the corporate goals that are to be achieved through the use of social media. In order to determine the goals, companies can think about the following questions:
What is the goal of social media marketing?
Who is the target group?
Which social media platforms does the target group use and in what form?
What message do you want social media marketing to convey about the company?
Of course, each company must define its own goals according to the products or services. Nevertheless, there are some that companies can use as a guide:
Increase traffic to company websites through affiliate marketing.
optimize the conversion rate
Increase brand awareness , for example through social media advertising
by building a brand identity (digital branding) that strengthen positive associations
improve communication and interaction with the target group
In general, social media marketing is suitable for every company, regardless of size. Social media platforms are an important channel for presenting the brand identity and one's own products and services to a large audience. Social media is a suitable way of addressing and reaching potential new customers at relatively low cost, especially for small companies with a small marketing budget. Social media can also promote personal contact between companies and customers. Different social networks offer different content options and potential marketing activities.
What does Twitter mean for social media marketing?
On Twitter, companies can publish short messages, also known as tweets, with a maximum of 280 characters on their company profile. Text messages, hashtags, photos, videos or gifs as well as links to the company website or other social media profiles serve as forms of presentation. For example, tweets can be entertaining, spread company news or promote discount campaigns. Twitter is also good for offering 24/7 customer service . Complaints or comments can be answered quickly, which increases customer loyalty and recognition of the company. Positive tweets from customers should be retweeted or answered personally – Twitter is an interactive platform, which companies should use for themselves.
What does Facebook mean for social media marketing?
A very established platform for social media marketing is Facebook. Companies can present themselves there and present the brand individually with suitable content using photos or videos. The type of communication is rather informal, which enables personal community management that strengthens the exchange and customer loyalty between the company and the user. In order to conduct successful social media marketing on Facebook, companies should pay attention to the Facebook algorithm . This affects the reach and potential target groups of a Facebook campaign. For example, unpromoted posts may reach fewer people than if they were budgeted.
What does Instagram mean for social media marketing?
Instagram is a platform where mainly pictures and videos with short descriptive texts can be posted. There is an option to send public or private messages or to send  short stories to the followers  . Companies can use the platform to reach their respective target group with appealing images and to get in touch with their existing and future customers. In addition to advertisements that are adapted to the  visual world of Instagram in terms of look and feel  , companies create awareness for the brand with their own Instagram profile. In addition, Instagram is a suitable platform to promote  social shopping  by encouraging users to share images of their favorite products  to share hashtags . With the "Shop the Look" function, Instagram has given e-commerce companies like Define Trade in particular the opportunity to link their products directly to the landing page and the most important information in order to attract new customers.best instagram hashtags here. 
What does Snapchat mean for social media marketing?
Snapchat's content focus is strongly visual. Users can send messages, pictures or short videos privately, in group chats or to all followers. The special feature here is that the content posted in the form of stories can only be accessed for 24 hours. With Snapchat, companies and private users have the option of temporarily filling their channel with content and installing filters and effects , for example . Authentic storytelling and communication at eye level are important foundations on this platform.
What does WhatsApp mean for social media marketing?
The instant messaging service WhatsApp is often used by people for private communication. But WhatsApp can also be an opportunity for companies to send personalized messages to customers. Advantages are, for example, the possibility to send messages to a large target group and to know whether they have been read. Classic advertisements cannot yet be placed on WhatsApp.
What does Youtube mean for social media marketing?
The most well-known video platform is Youtube. Users have their own YouTube channel where they provide creative videos for their subscribers . Companies can use YouTube for social media marketing, for example by providing interesting content for their target group, which can be found via search queries on Google or provides background information about the company. How-to videos that provide explanations and answers to questions are often searched for by Internet users and are a good example. In addition, companies can cooperate with Youtubers who address a target group relevant to the company. sponsorship by YouTubers and advertisements that are placed behind content-related videos complement social media marketing.
What do LinkedIn & Xing mean for social media marketing?
Companies can present themselves and network on professional business networking sites such as LinkedIn or Xing. The platform is particularly suitable for matters relating to the company itself, such as recruiting new employees through job advertisements . It can be helpful to get recommendations from employees on the platform, this increases the credibility and seriousness of the company. A question and answer section on the company profile makes the company interesting for potential employees and increases trust.
Summary
Social media platforms are characterized by communication at eye level with users. Companies should keep this in mind for successful social media marketing. It is also important to recognize at an early stage what interests the target group, how they communicate and which platforms are used. Basically, it makes more sense to only use a few social media platforms with interesting and relevant content than to engage in moderate communication with the target group on all channels. Mainly, social media marketing should be used to strengthen customer loyalty and convey a positive image of the company. The approach of only advertising products and thereby increasing sales is only indirectly in the foreground with social media marketing.