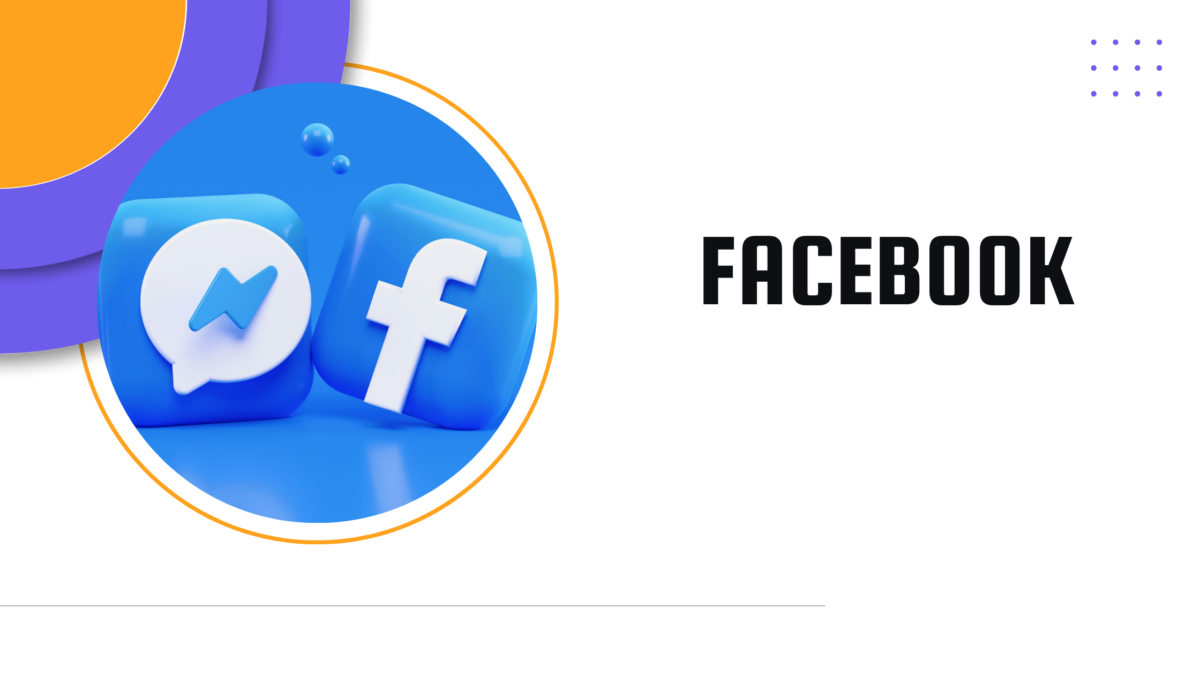 Today, although most Internet users know what is Facebook and how it works, you may not know this social platform very well. Still, I'm sure you have friends and family who already have a profile on it, so I bet you've heard of this social giant on occasion.
And it does not surprise me, since Facebook today has more than 2,400 million users throughout the world. Not in vain, from the moment it appeared in our lives, it has obtained unstoppable growth throughout the digital landscape.
For this reason, and for all the utilities it has, which you will discover throughout this article, I will finally begin to reveal to you exactly what Facebook is and how it works:
What is Facebook?
Facebook is a social network designed to connect people, that is, share information, news and audiovisual content with friends and family. It is the largest and most popular social platform of all existing today.
It is a network used by people of very wide age ranges, who tend to use it on a daily basis. This, despite being so popular, is not without controversy.
The continuous variations in its privacy policies in recent years, make many people consider the security of publishing in it.
However, by following a few basic guidelines, it is possible to post without affecting data security in any way.
How was Facebook born? Brief history of the platform
This social platform was born in 2004, by the hand of the American Mark Zuckerberg and other students from Harvard University, who shared a room with him. They are Andrew McCollum, Eduardo Saverin, Chris Hugues and Dustin Moskovitz.
The birth of the network is not without controversy, since the initial idea is considered to be the work of the Winklevoss brothers and Divya Narendra, also Harvard students.
These, aware of Zuckerberg's skills with programming, decided to entrust him with the project of creating a directory, through which to connect the different brotherhoods.
At the same time that Mark Zuckerberg was working on the Winklevoss and Narenda brothers' project, he was working on his own called " The Facebook ". The similarity of one project with another was more than evident.
So when Zuckerberg launched his platform, Winklevoss and Narenda thought he had stolen their idea and sued him.
In its beginnings, this network was conceived to connect the students of their own university with each other. Despite this, they soon expanded the possibilities and allowed students from Boston, Ivy League schools and Boston University to enter it.
Over time, little by little, it opened up to students from other universities, then to high school students, and finally to the whole world. Currently, the only requirement to create an account is to be over 13 years old.
Shortly after its launch, Sean Parker, creator of Napster, became interested in the project, since he immediately realized its great potential.
Since its IPO in 2012 , the company's value has risen dramatically, being worth millions of dollars today.
What exactly is Facebook for?
Despite having been conceived to connect people and create a community around it, the popularity of Facebook has crossed the borders of the personal. The great scope that it has as a social network has made companies also focus their sights on it.
In fact, nowadays, it is rare that a company does not have its own corporate Facebook page, Facebook Business Manager where they share quality content with their community of followers and potential customers.
As I have mentioned, Facebook is aimed at putting people in contact with others . By opening an account on this social network, people can easily connect with their friends, family and acquaintances. People can also promote their businesses on Facebook through features like ads, targeted marketing and others. By learning how Facebook ads work in video format and the ways they are targeted, you can significantly reach greater audiences and networks.
Of course, you can also connect with strangers, although this is already an action that requires certain precautions on your part.
What is Facebook usually used for on a personal level?
The most common uses on a personal level are the following:
It is used to write moods or things that are thought at that moment.
Photos or albums can be uploaded , to share with friends and contacts.
Post interesting news .
Upload videos that you want other users to see.
Taking this into account, this is how you would see my own personal profile:
Like this, there are countless other things that, as the platform itself modifies its algorithm, it adds different functionalities. The main objective is to be in contact with people who appreciate each other, without having to call or see each other frequently.
This social network is perfect, therefore, to be in contact with close friends and family, which due to the current pace of life, it is very difficult for us to maintain relationships on a personal level .
It is a social network for recreational use, although you can also use it for promotional or professional purposes. For either of the two uses, it is recommended to take certain precautions in its use, although especially when it comes to personal profiles.
How to solve Facebook security problems?
The platform has a certain degree of security, since invented names or certain types of publications are not allowed. Likewise, it is possible to denounce or block users who compromise security or integrity.
As I have mentioned before, security problems are one of the most controversial issues of its use. Especially when the users are minors or when it comes to company pages.
Some tips for using this network without suffering external mishaps are as follows:
► Update privacy options
You must do this to choose which audience the updates are shared with. In the profiles it is recommended to choose the option that only contacts or, at most, contacts of contacts can see what is uploaded. If it is about company pages, of course, it is important that the visibility is public.
► Take care of who is the administrator of the company pages
Company Pages need to be controlled by multiple people. However, it is a good idea to remove administrator privileges from anyone who leaves the company.
► Moderate wall posts
Do not allow anyone to post on your wall without prior approval.
► Authorization to tag in photos
Similarly, you can set your network to not appear in posts you tag yourself in without permission.
► Review of logins
It has a geolocated login history. If a person detects that there has been a connection from an unknown place or at a time that she did not do it herself, she can report it to protect her account.
► Block unwanted users
Although everyone can "like" a page, unwanted users or users who are making incorrect use of it can be blocked. You can also prevent a certain person from sending friend requests using the same method.
How does Facebook work and what can I do with my personal profile?
This platform is used for many things, not only to share moods or photos on the wall. In it you can:
1) Add new friends
Through the searches and suggestions that the network makes to each user, you can connect with people from the past with whom you had lost contact, such as your old university classmates or neighbors from the past.
2) Groups or communities of people with common interests can be created
These groups can be public, closed, or private. In a public group everyone can see the posts and its members.
In a closed one , you will only be able to see its members, but not the posts. Meanwhile, a private group will not even appear in searches on the platform.
As an example, I invite you to the group « POSICIONÁNDOTE « , which is public and where you can learn from the content shared daily by different professionals and supporters of Digital Marketing and Online Business.
3) You can create pages
When you start creating them, they can be for professional or promotional use and you can find them on the platform as:
Company marks it.
Community or public figure .
The pages have no user limit and on them you can check the statistics of the posts that are made, through Facebook Insights , where, among other things, you can measure the reach, target audience or the interactions of each one of them.
4) Polls can be created to ask users things
This functionality is very useful for company or event pages. Although it can also be used in groups or profiles.
5) Allows the creation of events
In them, you can put a date and time of the activity to be carried out and invite people to estimate attendance.
This functionality of the platform is very useful if you are organizing an event or congress , since it will be seen by your entire social community.
6) It is ideal for networking
You can post samples of the work you do and allow other users to share them. Facebook is perfect for viralizing audiovisual material, as well as your own content, if you have a WordPress blog , like me.
7) Live video can be broadcast
Through the " Facebook Live " platform you can broadcast in streaming and then they are hosted on the page or profile from which they were transmitted.
As a marketing tool it is extremely useful. This functionality also allows you to teach live courses , through prior access to a private group.
8) It allows you to chat with other users
Through the use of « Messenger », this tool allows you to talk in real time with your contacts, or even with people you do not know. Of course, through prior authorization by the other person.
Its use is so easy that it resembles the famous WhatsApp app.
What things cannot or should not be done on Facebook?
There are some actions that you must take into account so as not to do them when you use this social network, since in that case, they could harm you:
► Sharing excessively personal information
In the first place, compromising photos or videos should not be published, the kind that you may later regret. Also, do not publicly share addresses or dates of vacations and trips … Remember that friends of others, if they know where you live, could be on the lookout.
Also, in case you are actively looking for a job and your Curriculum Vitae is in the hands of recruiters, you should not add content where you are consuming alcohol, drugs or you are seen in very compromising situations.
► Set weak passwords
To avoid hacking, you should not choose a password that is too obvious or too easy to guess.
As it happens in almost all Internet platforms, the recommendation of online security experts is that you combine letters (in upper and lower case), numbers and special characters.
► Take care of what you share privately
It is also not recommended to post private messages with data such as your phone number, bank account number, email, etc.
Making good use of Facebook allows you to enjoy all the good things it has to offer without suffering any negative effects.
► Insult or attack the integrity of another person
Similarly, as you can imagine, if you insult other users and they feel intimidated by you, it can be more than enough reason for them to report you to the platform.
Therefore, this platform will value your request and may eliminate your Facebook account permanently or suspend it for a while .
Conclusions
I hope that, thanks to this article, you have finally discovered what Facebook is and the main features that make it an ideal platform for sharing news, photos, videos and, in general, all kinds of content of a playful nature with our friends and family.
In this way, we are permanently in contact with all those people who, in a certain way, cannot be in permanent physical contact.
And as with other platforms, after learning more about this social network, remember to be respectful of other users and not break the rules of good conduct. This way you can enjoy it to the fullest