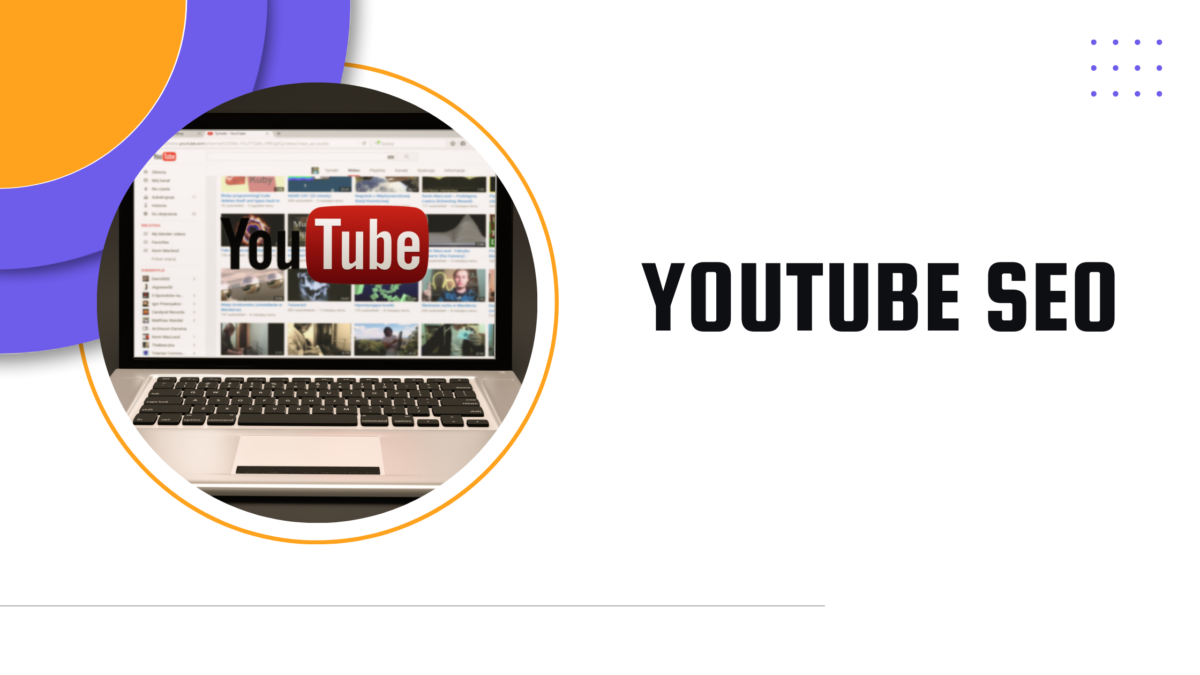 Today most people can enjoy a large amount of content through videos on different social networks. However, it is known that YouTube is one of the main approaches of users when searching for some content. And from there arises the need for different content creators to take into account SEO on YouTube.
In this article you will learn what SEO is on YouTube and what is the function it fulfills for a marketing strategy. Remember that more and more users are making use of this social network and it is considered a point of interest to grow a business. In fact, YouTube is considered as the second most relevant search engine.
This implies that millions of users make use of the social network up to multiple times in a day. And adding it to a marketing strategy with excellent positioning optimization can be key to leading your channel to success. You want to know more? Keep reading.
What is SEO on YouTube?
First, it is necessary to know what YouTube SEO is given the need to use it in your favor for better performance in digital marketing. We already know that YouTube is one of the social networks that hosts a greater number of users daily. And using it within a marketing strategy to promote or inform is a great strategy.
SEO on YouTube consists of optimizing the videos that are published on a channel within the social network. In this way, these videos will be better positioned among the first results of a search and will have greater visibility.
Just as SEO is applied to a website, applying SEO to YouTube is very simple. And it has the objective of causing a greater impact, reaching a greater number of users and creating a reputation through good positioning in the results.
And if you are interested in carrying out a visual marketing campaign, YouTube is one of the ideal social networks to achieve success. Since applying good SEO to said campaign can help you reach a larger audience and have a greater impact. The greater the impact, the greater the number of conversions is possible.
Reasons to do SEO on YouTube
Like any social network, doing SEO on YouTube offers a lot of benefits to the channels that are on it. Not only does it guarantee to improve the image of your brand, but it also offers other advantages such as:
Increase the audience and popularity of your brand. You can be one step closer to your target customers and their conversions.
Increase the number of views. A video with enough views attracts trust and helps to have more impact on potential users.
Improve the organic positioning of your channel.
Increased traffic for your channel.
It can be turned into a source of income. Since the channels with the greatest influence within the social network become profitable.
How to do SEO on YouTube in 2023?
Now that you know what SEO is about within this social network and its main advantages, you should understand how to do SEO for YouTube. The most important thing is that if you know how to do SEO on a web page, this process for YouTube will be quite easy for you.
Although YouTube has a slightly different way of doing SEO, it is easy to adapt if you really take the time to study it. That is why, we present a series of steps to do SEO for YouTube, below. Follow this guide to take your YouTube channel to infinity and beyond.
Search for the best keywords
As in the SEO of a website, YouTube SEO focuses on the search for a keyword that helps categorize videos. Remember that keywords are essential to define the content and a suitable keyword can make a difference in the process of positioning a video.
It is best to start with a list that has all the potential keywords based on the content of your video. Thanks to this you will be able to better understand which ones focus better on said content and if you do not know how to do it, we leave you a trick. Simply focus on the Suggestions section offered by YouTube when searching.
If you decide to choose any keyword, YouTube will offer you a list in its search engine of the words that are related. You can also rely on facts, by using the keywords of the most popular videos on your channel. A well-optimized keyword generates more views.
How to find the best keywords for YouTube?
To find the best keywords for YouTube you have to analyze the search intention and to do this, start by asking yourself this question: What would the user who searches for that keyword on YouTube like to see? To find out, you can do several things.
Step 1
Before analyzing search intent, design a structure of topics that you want to cover in YouTube videos . It is very likely that you will not be able to position your YouTube channel if you do not make a hierarchy of the contents. If you do, you will surely come up with a lot of relevant and related topics to create content.
Step 2
On the other hand, once you have the content structure, it is time to do a keyword study . It consists of consulting the volume of searches for the main keywords related to the topics that you have ranked in the previous step.
Step 3
Finally, to analyze search intent , you can go to YouTube, search for the keyword, and see what the top search results are. If you want to position videos on YouTube for that keyword, you must make similar content. You can also use keyword search tools for YouTube . We recommend TubeBuddy vidIQ , which are super easy to use, very intuitive, and their free versions are more than enough to do a good job of searching for keywords.
Create an SEO-optimized title
When choosing between the different results of a search on YouTube, the first focus of a user is on the title of the same. Does it answer the questions? Does it offer the information you are looking for? Is it attractive, but not very long? Those are the questions to ask when choosing a title for a video.
Clearly, having an optimized title makes a difference between an interested user and a user who prefers to ignore the content. The most important thing is that the user pays attention to the content and this is achieved with a well-optimized, clear and precise title.
In addition, you can use your keyword to help you get more attention from users as long as it is not forced. In a way that matches what you are looking for and can offer a clear solution.
Do you want an example of an SEO optimized title?
If the title of your video is Paella , it will be very, very difficult to position yourself because I dare to say that there are 3000 videos on YouTube that talk about Paella . On the other hand, if you specify a little more the title as The easiest way to make paella, you will be narrowing down and sectoring the search. Thus, YouTube will reward for putting a title more in line with user searches, so the chances of the video being positioned and a user finding it in the top positions will be greater. Your CTR will improve considerably, I assure you.
Add a description of your video
In order to use a description in a YouTube video, it is necessary to use a maximum of 1,000 characters, although it is preferable not to use all of them. It is best to always use information that is short and precise about the content of the video. Remember that users will already receive enough information with visual content.
Extending when placing a description can be the cause of losing many views because nobody wants to waste time. Most people only read the first part, and YouTube only shows three lines of the content you choose. So it is necessary that those first words are quite attractive so that the rest is taken into account.
Use that part to place the main links and remember to add the keyword inside the description to help YouTube SEO . You can even include subtitles in your video to help people who can't hear but need the information.
How to optimize the description of the video to do SEO on YouTube?
Use keywords in the content of the description.
Write at least 200 or 300 characters in the description . You can put 1000 words but our recommendation is that you do not exceed 300 characters.
The content of the description should answer three questions : What is your content about? What might your audience be interested in that the video contains? Why should your audience play your video or subscribe to your channel?
The first 3 sentences of the description are the key for them to open the description box. As for Google, YouTube also gives importance to the first lines of the description to position the content.
Add links to your website, social networks, etc. but never at the beginning, always at the end and accompanied by a CTA ( Like if you liked it and share 👍🏼👍🏼👍🏼 )
Put an index in minutes if the video is very long, tutorial type. This improves the browsing experience for users and makes their lives easier when it comes to consuming your content because they know exactly at what minute of the video to find it. Who doesn't like to make life easier?
We leave you this example of how to optimize the description of a video to do SEO on YouTube.
Add tags related to the video
Tags are YouTube's way of categorizing your content . If a tag doesn't match the content of your video, it's probably not as well optimized. With the tags, the social network can better understand the content of each publication you make and thus associate it with similar content.
By associating yourself with content that is really popular, it is possible to increase views considerably. That is why the tags play a very important role and should be chosen carefully, trying to focus on the context of the content.
How do you put tags on a YouTube video?
For new videos, follow these steps.
Sign in to YouTube Studio.
Upload a new video as usual (in CREATE and upload video).
Select the video file you want to upload.
When the video has already been loaded, by scrolling down to fill in the different options, a box appears where you can put the tags on your video.
For already uploaded videos, it's these three easy steps.
Sign in to YouTube Studio.
In the menu on the left, select Content and click on the video to open it.
If you scroll down and you will get the labels section. You just have to enter them and voila!
If you pretend to see the tags in some YouTube video, you will not find them. These are not visible to the public. However, with the Tags for YouTube extension, available in Google Chrome, you will have easy access and be able to spy on which tags some videos are using.
Hashtags for YouTube
Yes, my friend. Jaskats are also used on YouTube. I dare to say that they are essential to the position. It can be said that they are something similar to the labels described above but accompanied by the hash "#" before the word. What do hashtags do for your video? Well, they help significantly to search directly for your content. Actually when they work best is when there are certain trends or popular events. But don't start putting jaskats without criteria, we know each other.
Use an attractive thumbnail
If you look at the most popular YouTube channels, they all have one thing in common: a very, very cool thumbnail of their video. Some go for a flashy miniature and others for a more professional style. Remember that the thumbnails are the visual and previous part that manages to capture the attention of the users. The more attractive it is, the greater the possibility that the user will click on your video.
It is not about overloading this thumbnail, because the intention is that the user understands the content of the video through it. The main focus is to grab attention in an organized way and most of all, quite eye-catching without being over the top.
The most creative thumbnails always tend to give the user more confidence than any image with unprofessional text. For that reason, it is best to customize your thumbnail according to the style of the channel and use measurements of 1280 x 720 pixels. What do you think of ours?
Tips for the most clickable thumbnail
Imagine what the viewer wants to see . At a glance, the viewer has to know what the video is about without having to click on it or make an effort to read. The YouTube thumbnail has to tell an engaging story. Let your imagination fly!
Thumbnails with text . In relation to the above, if you add text in the thumbnail, the viewer will be able to see what the video is about at a glance. Do not put more than 5-7 words and be careful with the choice of colors because the text has to look good. Always bet on simplicity and you will be right.
Miniatures with your mask . It is proven that if the image shows a person looking directly into the viewer's eyes, it works even better. Let yourself be seen!
Bright colors. The cakes are very nice but in the case of YouTube they do not succeed. Yellows, reds, oranges, powerful blue etc. It is proven that they get more visits. Take risks but with discretion!
The logo that is not missing . Your logo design is yours and you have to wear it. On YouTube too, so put your logo design in the thumbnails so users know the video is yours.
Follow your style. In reality, your YouTube channel is one more extension of your digital strategy and as such, it has to follow the same line as the rest of the platforms or social networks. Unify your style and brand image to promote recall.
Responsive design . Both on large screen devices and mobile devices. Make sure that when you see it on a small screen like on smartphones, the colors continue to contrast with each other and the texts look good.
Add YouTube cards and end screens
The use of cards for YouTube SEO is quite efficient, because they provide a call to action during the video . So that users feel attracted to perform precisely these actions and end up interacting with the video. If you have a channel with a lot of content, cards are essential to give them publicity.
How do tags work on YouTube? Basically, we have all seen a video where a card appears as a form of notification on a part of the screen. Such personalized card helps direct the user to another video within the same platform, which is well rewarded by YouTube.
So, if you have multiple videos that can be added for a common theme, you can use these cards for the user to see them. This offers great benefits because YouTube improves the video rating and you can include a maximum of five in each video.
In the case of the final screens, these are the suggestions that YouTube offers us when a video ends. Again you can choose content from your property or from other channels to keep the user within the social network. And you can even redirect them to your channel for a subscription or to a web page.
Boost user interaction
To increase the ranking of a video within YouTube, it is necessary to generate more interaction with users. The more likes, comments, or subscriptions you get through content, the better that content will rank.
Remember that this social network focuses on users being satisfied with the content and for that you need to captivate the user. These are some of the ways to interact with a YouTube video.
Display time. This refers to the amount of time a user spends to view the content. The main thing is to keep the user interested for the first 15 seconds to ensure that they continue to increase their time.
Viewing time per session. This implies the time that the user takes for each session to view different contents. The intention is that they spend more time on YouTube and that your video helps to achieve that.
Know the intent of users. Remember that it is essential to offer solutions for the searches that users perform and focusing on a title that offers an answer makes the difference.
Subscriber base. The greater the number of subscribers, the greater the possibility that the previous metrics will be extended. Posting on a regular basis helps build trust with subscribers and engage them to follow your content.
Make sure to optimize your channel
The optimization of a YouTube channel can make a difference and it is necessary to help the social network understand the relevance of the channel. With constant content it is possible that subscribers can feel familiar with the way the channel works.
Also, by having more quality videos, new subscribers will be more confident. If you are already certain that you want to start this type of program, you have to optimize the channel with the following steps :
Confirm the means of contact of your business, so that you can access to upload longer videos.
Use your linked Google Ads account to promote the content of your choice.
Change your channel URL based on your company name. YouTube allows you to do it after 250 subscribers and helps make the YouTube link personalized.
Share YouTube profile on all social networks.
Use at least 40 keywords in the metadata, so a better content classification is achieved.
Playlists to categorize content
Subconsciously, you can help increase the amount of watch time with engaging playlists. Use new content and increase CTAs with the help of these lists, providing updates from time to time. Remember not to include videos that are not up to date on the subject and place your lists in the menu of your website.