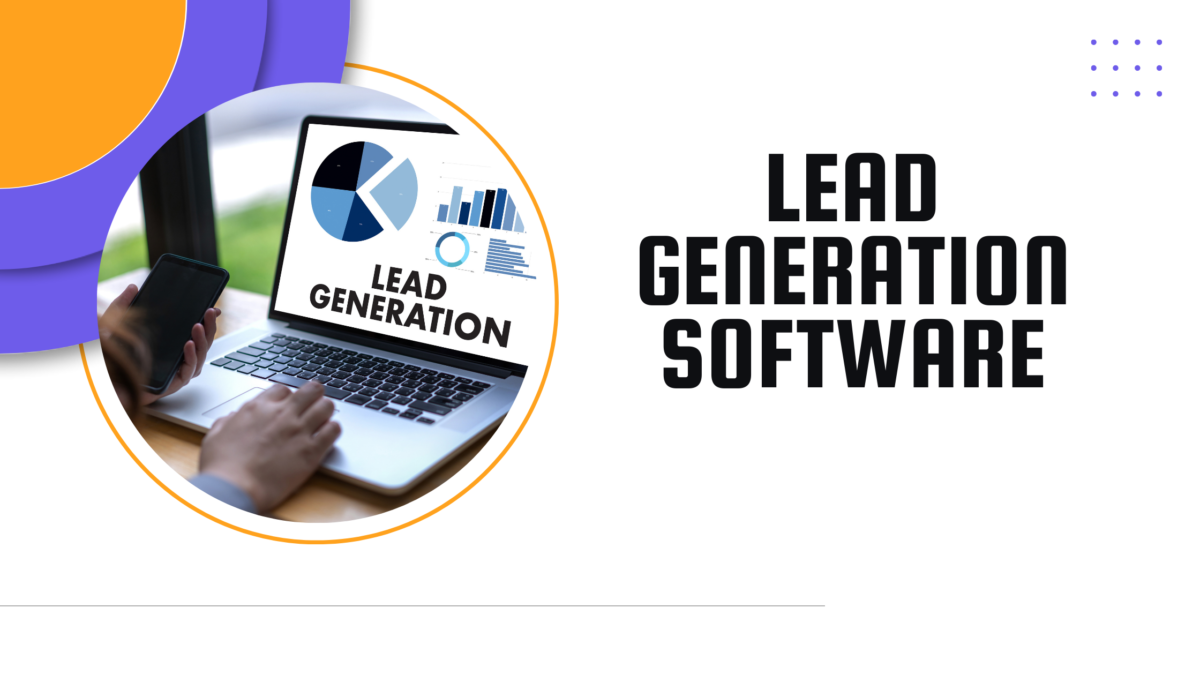 Want to jump straight to my top picks? The best lead generation software is HubSpot and Intercom.
Lead generation is more than just attracting potential customers to your website. You also need to collect the right contact information and send them the right messages to make them a loyal customer for life.
In this guide, I've ranked and reviewed the best tools for the job based on marketing features, pricing, integrations, support, and more.
Let us begin.
What is the best lead generation software?
Here are my top picks for the best lead generation tools:
POPTIN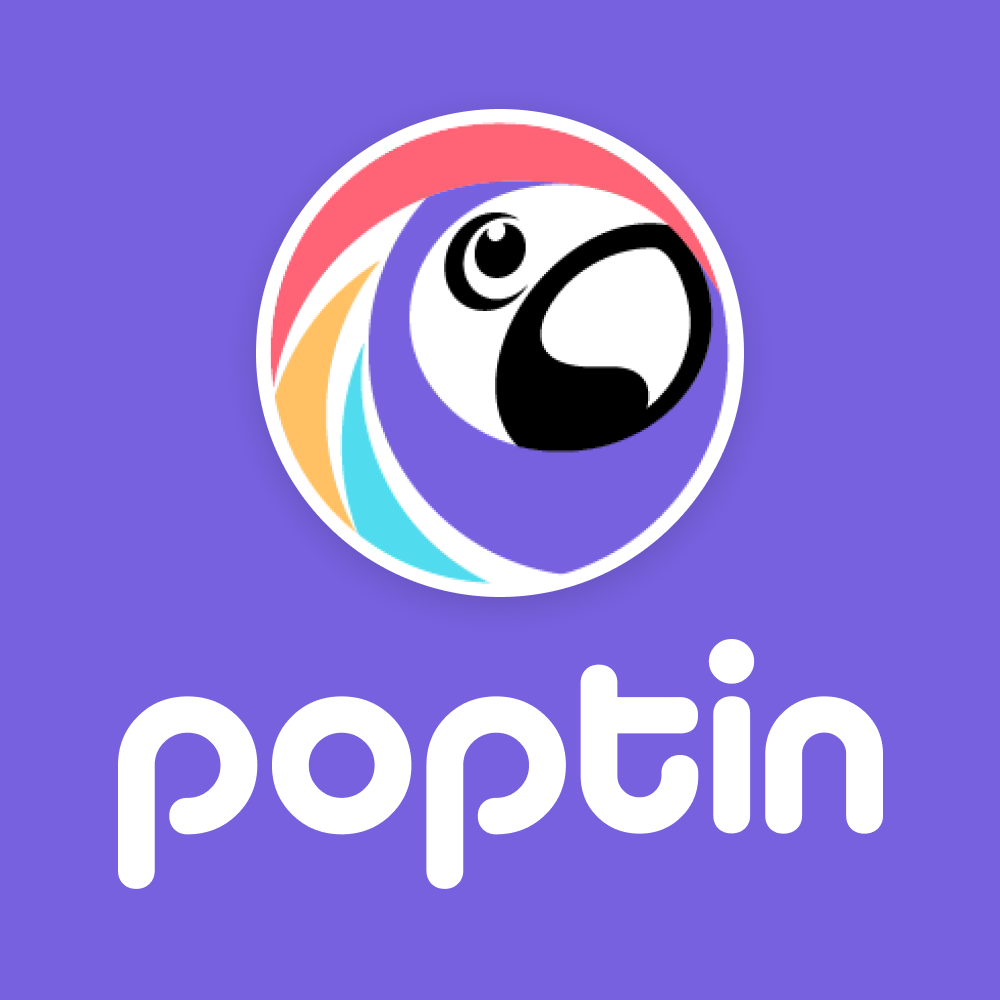 Poptin is a lead generation and conversion tool used by different sizes of B2B and B2C businesses to optimize website traffic using popups. It offers a suite of interactive and customizable features that allow you to create popups, embedded forms, and autoresponders while offering and promoting the content that you want your website visitors to see, both on mobile and desktop.
From customizing beautiful popups in your brand style to A/B testing different content types with your audience, Poptin truly offers a simple tool that lets you attract people to your business offerings, offer your incentives, and nurture them based on their unique needs and interests – all key points in guiding a customer through the lead generation process.
In addition, its analytics feature gives you actionable insights into a user's behavior on your website, giving you a chance to iterate, tweak and implement new strategies as you go. It is an effective way of channeling your visitors from mere prospects into email/product signups, subscribers, shares on social platforms, supporters, shoppers, and paying customers.
This tool works effortlessly to increase your visitor's engagement rates on your website; serve your customers relevant content based on their activity and behavior; improve the quality of subscriptions by displaying the right message at the right time; reduce cart abandonment rates by displaying special offers or discounts that convince visitors to complete their purchases.
Its lightweight functionality makes it a great addition to any kind of website including Wix, WordPress, BigCommerce, Shopify, Webflow, and a favorite among its users situated in over 155 countries.
Some features include:
A/B Testing: Compare different versions of your contact forms, responders, and popups and see which ones perform better.
Drag & Drop Editor: Choose from over 40+ templates or customize and edit the fonts, colors popups to suit your brand or preferred style.
Triggers & Targets: Set specific triggers based on your user's interactions with your website. Target users based on page visits, traffic sources, or countries.
Exit-Intent Technology: Capture a visitor that's about to exit your website and offer an incentive for better conversion rates.
Built-In Analytics: Get a glimpse of your popup's performance in real time. Monitor your visitor's interactions and optimize where necessary for better conversions.
Pricing
Poptin offers four pricing plans that can be billed monthly or annually:
Free: $0
Basic: $25 per month
Pro: $59 per month
Agency: $119 per month
All plans offer unlimited poptins, chat and email support, and domain.
HubSpot
The best overall lead generation software ($50 per month).
HubSpot is a B2C and B2B lead generation software that offers solutions for inbound marketing, sales, CRM, and customer support.
You can use a single dashboard to manage business analytics, CRM, social media marketing, lead generation, marketing automation, and more.
HubSpot helps you with blogging, social media ads, landing page creation, marketing automation, and more to attract and convert leads. It also provides revenue attribution reports to track ROI (return on investment) and other essential metrics.
Ad tracking and social media management are also helpful in generating and nurturing leads. HubSpot helps you manage and track ads from Facebook, Instagram, LinkedIn, and Google from a single dashboard.
Some of HubSpot's key lead generation features include:
Monitor and prioritize conversations on social networks.
Embed video content on social networks.
Use live chat to connect with visitors in real time.
Email tracking and automation tool.
Automatically assign potential leads to the right sales rep.
Create automated follow-up tasks.
Create webinars to generate leads.
Management of contacts and leads.
Meeting schedule.
Gmail and Outlook integration.
Turn repetitive sales emails into templates.
HubSpot also helps you create mobile-friendly forms, pop ups, banners, and slides to convert your website visitors into leads. You can even embed all of these elements on any web page on your site.
Additionally, HubSpot's CRM services include email and meeting scheduling, lead predictions, AI-powered sales automation, and more. The dashboard also allows you to monitor the number of sales calls, emails, meetings, and tasks completed by each sales rep.
HubSpot works as a complete sales management system, in addition to everything it does for lead generation.
The software also offers customer support services. Helps you expand customer base through ticket creation bots, goal setting and more.
The latest addition, CMS Hub, helps you create stunning websites. You can also engage with customers and record their feedback via live chat, generate SEO-friendly content, monitor for potential threats, etc.
Prices:
HubSpot Marketing Hub comes with four pricing plans:
Free: $0 per month.
Incoming: $50 per month
Professional: $890 per month
Enterprise: $3,200 per month
The free marketing plan includes email marketing, contact management, promotion on Facebook, Instagram and other social networks, business analysis, etc.
On the other hand, all paid plans include SEO tools, the scope of video hosting and management, social media and blogging tools, and more. HubSpot also offers a free trial and a completely free CRM tool.
Get started with HubSpot for free.
Intercom
Best for engaging website visitors in real time ($59 per month).
Intercom is a lead generation platform that helps you acquire customers with chatbots and through real-time conversations.
It helps you engage your visitors and automate and escalate the conversation with each customer without upsetting your team.
Chatbots and other interactive tools help you target website visitors and automatically greet them with personalized messages. These automated bots will chat, chat directly, get information like phone numbers, and schedule meetings for you.
The software also offers management tools to customize and organize your team's workflow. Direct conversations based on the prospect's actions and your company's size and requirements, as well as assign the prospect to an appropriate sales representative.
Intercom also works as a customer data platform that helps you segment your messages based on all the data. After that, connect target accounts with account owners with account-based marketing (ABM) in real time.
Here is a quick overview of Intercome's salient features:
Chat and follow up in real time.
Access to business analysis in real time.
Customer self-service options.
Prioritize high-quality leads and loyal customers.
Unify customer data from all technology stacks.
Use applications within chatbots to automate workflows.
Track and activate business by tracking customer behavior.
Re-engage customers and target them with targeted messages.
Create a collaborative inbox to provide fast and personalized customer service.
Automated email campaigns to acquire leads and retain existing customers.
Automate processes such as routing, assignments, and SLAs (service level agreements).
Integration with tools like Clearbit Reveal and Marketo also help you identify, acquire, and nurture leads right from the Intercom dashboard.
It also integrates with other third-party marketing and business tools like Salesforce, Stripe, Shopify, and more. Intercom also uses APIs to integrate with other marketing applications, such as Google Meet, Facebook, Google Analytics, etc.
Prices:
Intercom offers two different types of plans for "most businesses" and "very small businesses."
For "most companies", you have three quote-based plans depending on your requirements:
Conversational Marketing: Convert visitors into paying customers.
Conversational Customer Engagement: To onboard, activate, and re-engage customers.
Conversational support: for personalized help at scale.
You then have two "Very Small Business" pricing plans, including:
Startup: Starts from $59 per month
Growth: start from $119 per month
The "Start" plan offers basic live chat and outbound messaging services, while the "Grow" plan provides chat, targeted email, and self-service support.
Leadfeeder
Best for speeding up lead generation with your CRM system (Free – $63 per month).
Leadfeeder is an online business platform that helps you identify leads, acquire leads, and target customers to close sales.
It offers four major solutions, including lead generation, account-based marketing, website visitor tracking, and sales prospecting.
The lead generation tool provides information such as who visited you, how they got there, which pages they clicked on, and what their goals are. Leadfeeder acquires all this information using rich customer data and tracking customer behavior.
This is how Leadfeeder generates and discovers your hidden leads:
Identify visitors: show you the name of the companies that visit your site.
Qualify leads : Leadfeeder prioritizes and segments your leads based on their actions.
Connect – Connect with decision makers based on company and contact information.
Send Leads – Plus, send leads to your business and update your CRM.
Leadfeeder performs the entire lead generation and acquisition process automatically. It also creates personalized sales pitches using customer data and counting sales against marketing data.
Some of its key features include:
Remove unwanted companies from the list.
It keeps track of the data and quality of leads.
Improve the follow-up process using customer insights.
Pipe data from Leadfeeder to your CRM and vice versa.
Receive notifications if there is any action from your target company.
Segment and create feeds based on employee number, web activity, etc.
Filter out prioritized leads, removed from bots, ISPs, and other redundant leads.
It also integrates with other business tools you may already be using to optimize your marketing strategy. Popular integrations include Pipedrive, Mailchimp, Salesforce, Zoho, HubSpot, Zapier, Microsoft Dynamics, Slack, ActiveCampaign, Google Hangouts Chat, etc.
Also, your CRM system is automatically updated if you integrate it with Leadfeeder. It also sends qualified leads to your connected CRM (Customer Relationship Management) or marketing automation system.
Prices:
Leadfeeder comes with two plans, including:
Lite: always free
Premium: from $63 per month
The Lite plan is a basic version of Leadfeeder and offers limited features that show only the value of leads from the last three days. On the other hand, the Premium version provides unlimited leads and data retention.
The Premium plan also provides advanced features like contact database, company details, integrations, powerful filtering, etc. You also get a 14-day free trial.
OptinMonster
Best for A/B testing upsell offers and landing pages ($9 per month).
OptinMonster is an email subscription tool that helps you convert abandoning visitors into customers and subscribers.
It offers 100+ templates to generate leads, get more email subscribers, reduce cart abandonment rate, and more.
It offers various options like lightbox popups, floating bars, gamified wheels and more to engage with visitors and generate leads. Other services include scroll boxes, page-level targeting, exit intent detection, and geolocation targeting.
You also have the option to choose a pre-built template or create a new page from scratch. It allows you to create sales quotes without any coding knowledge using a drag and drop builder.
Another key feature of OptinMonster is its conversion strategies based on behavioral automation. This helps you track customer behavior and promote your offer to the right customers at the right time.
OptinMonster also provides access to real-time statistics to help you plan your future course of action. You can also split test different layouts, headlines, and content in real time to see what works best. This will help you convert more potential customers into permanent subscribers.
The most prominent features of OptinMonster include:
Pre-built and customizable lead capture forms.
Detailed analysis and information.
Real-time behavior automation.
More than 26 animations and sound effects.
Time display control.
HTML elements and JavaScript variables.
Retargeting and personalization OnSite.
Send welcome emails to grab the attention of potential new customers.
Built-in conversion optimization analytics.
Segment your email list and group subscribers to send targeted offers.
Send geo-targeted offers based on local climate and culture.
OptinMonster also offers advanced traffic redirection that allows you to direct website traffic to important pages on your website automatically. It will also help you add a CTA button, customize the sales flow, and track customer engagement.
There is also a unique feature called InactivitySensor. The InactivitySensor tool detects visitor behavior and notifies you when your target audience is inactive. You can then quickly display them and re-engage them with an eye-catcher.
It also allows you to integrate with multiple business tools like Salesforce, Mailchimp, WordPress, Zapier, Intercom, Kajabi, Shopify, Weebly, etc.
Prices:
OptinMonster offers four pricing plans, including:
Basic: $9 per month
Plus: $19 per month
Pro: $29 per month
Growth: $49 per month
All plans offer features like page-level targeting, list segmentation, subscriber recognition, unlimited campaigns, third-party integrations, and more. OptinMonster also offers a 14 day money back guarantee with all of their plans.
Mailchimp
Ideal for small and medium businesses ($9.99 per month).
Mailchimp is an email marketing service that helps you generate leads, get email subscribers, send emails, and even create websites.
Display customer data, marketing channels, and insights in a single dashboard to streamline your marketing.
It's suitable for small businesses and helps build landing pages and connect data to a customer relationship management (CRM) system. Mailchimp enables lead generation through two main solutions, i.e. putting your business online and marketing your business.
To market your business, it helps you create marketing campaigns and analyze past and future campaigns. You can also track your customer journeys and deliver messages across all channels.
In general, Mailchimp offers four services to market your business and generate leads:
1. Audience management.
Audience tools leverage customer data to create insights and personalize content. They pull all customer data from apps like Salesforce, Pipedrive, and multiple CRM tools connected to the dashboard.
Other features include signup form creation, audience dashboard, targeting, predicted demographics, behavioral targeting, and more.
2. Creative tools.
This provides tools to promote the individuality of your brand. There is a "Content Studio" that helps you sync, store and edit your files in one panel. You can also take advantage of an AI-powered creative assistant to create custom branded designs.
Other services include custom content blocks to create dynamic content, over 100 pre-built landing pages, email templates, and custom domains. All these features allow you to create a brand identity.
3. Marketing automation tools.
Marketing automation software helps you engage your customers by using trigger-based drip emails and tracking customer journeys. Key features include date-based automation (including transactional email), scheduling via marketing calendar, pre-built workflows, and more.
4. Perspectives and analysis.
Mailchimp provides tools to analyze customer engagement and measure metrics like ROI. You can extract essential information through real-time reports, A/B tests, surveys, and smart recommendations.
Other features include pre-built and customizable color palettes, themes, layouts, real-time content editing, built-in SEO tools, domain customization, etc.
Additionally, Mailchimp allows integration with over 250 business apps like Calendly, Stripe, WooCommerce, Hootsuite, Google Analytics, Canva, etc.
Prices:
Mailchimp offers four pricing plans:
Free: $0 per month
Essentials: $ 9.99 per month
Standard: $14.99 per month
Premium: $299 per month
All plans offer features like creative assistant, marketing CRM, website builder, Mailchimp domain, and more.
Rebound
The best for creating custom landing pages ($80 per month).
Unbounce is a landing page builder and platform that helps you generate more leads, sales, and customers.
It is suitable for various industries such as SaaS, agencies, and e-commerce. In addition, they are suitable for all email marketing campaigns, social ads and PPC.
Unbounce helps you create, customize, and optimize landing pages so they're easy to convert and capture leads. You can create your sales page from scratch or customize premade templates using their drag and drop builder.
Unbounce provides things like 100+ customizable templates, customizable grids, Google fonts, 85,000+ images, and 240+ themes to build landing pages. Also, you can add subscription forms, custom messages, videos, parallax scrolling, and light boxes.
In addition to landing pages, you can also create "pop-ups" and "sticker bars" for website visitors to take a particular action. It allows you to embed forms and pop-up offers anywhere, on any page, and integrate customer search terms to increase relevance.
You can even insert sticky bars and popups based on triggered actions, location, referring URL, and cookies. In addition, it allows you to set and schedule the frequency of the offer.
Other key features include:
AMP (Accelerated Mobile Pages) landing pages.
Add and manage custom pages with Script Manager.
Duplicate landing pages and copy elements to them.
Create and control accelerated mobile versions of all pages.
Publish landing pages to a custom URL, domain, or WordPress.
Add custom JavaScript, CSS, and HTML to any web page.
Create private content to capture and nurture leads.
Use Smart Traffic tools to segregate customers based on their interests.
Single sign-on, audit trails, and multi-user access permissions for privacy control.
Forecast customer interactions through A/B testing and real-time reporting.
Additionally, Unbounce allows integrations with marketing automation or CRM tools like Salesforce, Mailchimp, HubSpot, etc. Its Script Manager also allows integration with Google Analytics and Facebook Pixels.
Additionally, you can connect with Zapier and Webhooks to enable thousands of other integrations as well. Unbounce also provides security features like two-factor authentication, SSL ciphers, and compliance with GDPR, CASL, and PCI-DSS.
Prices:
Unbounce offers four pricing plans, including:
Launch: $80 per month (up to 500 conversions)
Optimize: $120 per month (up to 1,000 conversions)
Accelerate: $200 per month (up to 2,000 conversions)
Scaling: $300 per month (up to 3,000 conversions)
All plans offer unlimited landing pages, unlimited pop ups and sticky bars, and a 14-day free trial.
Prospect.io
The best for building your email list and subscribers ($89 per month).
Prospect.io is a sales automation platform that helps you find leads, capture leads, manage lead information, and launch email campaigns. It allows you to create lists, get a list of daily tasks, automate cross-channel outbound activities, and analyze campaign performance.
Streamline all your outgoing emails, follow-up calls, social media posts, and tasks to create a multi-channel campaign. This helps you reach your potential customers wherever they are and capture leads.
Prospect.io also provides reports and helps you track your sales goals to make sure you're meeting your sales quota. It also allows for two-way sync integrations with tools like HubSpot, Pipedrive, Zoho, Salesforce, Slack, and more.
The tool's ability to automate all sales and lead generation tasks is a plus. You can add leads both manually and automatically based on predefined filters and criteria. You can also create conditions and workflows to redirect potential customers to take relevant paths and actions.
It also allows you to review interactions with potential customers to send personalized emails. Plus, you get access to action blocks like task creation, field updates, push notifications, and more.
Other notable features include:
Run A/B tests.
Generate a daily task list within the campaigns.
Built-in list segmentation tool.
It has a Chrome extension.
Create email sequences and multi-touch drip campaigns.
Create and manage email templates.
Track open rate, click through rate, bounce rate and more.
Share statistics in real time and track your sales in real time.
Prospect.io also allows mailbox automation and allows you to send cold emails by connecting with your email address. It is compatible with Google (Gmail or GSuite), Microsoft Office 365, Microsoft Exchange and SMTP / IMAP server.
Plus, it has a built-in "email finder" that uses algorithms to send mass emails simply by entering the lead's name. It also checks the email addresses of your potential customers to prevent bounces. You can even use it to collect all emails linked to your potential customer's website domain.
You can also browse the Prospect.io store which offers a range of plugins, plugins and advanced widgets. It offers plugins like CRM (HubSpot, Pipedrive, Salesforce, and Zoho) and REST APIs, LeadsBridge, PieSync, and Zapier. You can even integrate your own tools.
Prices:
Prospect.io offers two subscription plans, including:
Essential: $89 per month
Business: $149 per month
Both plans offer features like unlimited lead list, email finder and checker, email automation and drip campaigns, insights, etc. It also provides a 30-day money back guarantee.
What is lead generation software?
A potential customer is anyone who shows an interest in your service, company, or product. Lead generation software helps you automatically generate leads from multiple channels and direct them to your marketing or sales team for conversion.
Leads are usually generated when a customer visits your website and communicates through the personal data provided.
A good lead generation platform helps you with lead scoring, conversion rate optimization, lead nurturing, customer engagement, and more.
Here are the main benefits of using a lead generation tool:
It helps you analyze and monitor your website traffic.
Automate marketing efforts and sales activities.
Track user engagement and interactions.
Customize and optimize subscription forms.
Improve your social media strategy.
Gather data and actionable insights to identify potential customers.
All types of industry and business can benefit from incorporating lead generation strategies, including individual marketers, startups, and large corporations.
What features do you need in lead generation tools?
Different lead generation platforms can have several key features and specialties. However, the best lead generation software comes with some standard features.
Consider all of these features before choosing a lead generation tool:
1. Ease of use.
An ideal tool should be easy to use even for beginners and startups, not just seasoned techies. Software should not be completely code-centric. It should be quite easy to give all employees in the company the comfort of working with it.
2. Third Party Integrations.
Another key aspect of good lead generation software is its ability to seamlessly integrate with other business applications.
Integration is essential to streamline marketing, sales, and lead generation data and get things done using a single source.
3. Reports and analysis.
This applies to all automated tools, including lead generation software. All lead generation software must be able to analyze and optimize all the data collected.
In addition to optimizing cross-channel customers, you'll also gain insight into your company's performance and plan future actions.
4. Sistema CRM.
Your lead generation software should come with an integrated CRM system to keep track of all customer data. For example, a lead generation tool like HubSpot gives you all the tools you need to give your customers a personalized experience.
From meeting and email scheduling to sales automation, a good lead generation software should be able to do it all.
5. Scalability.
The ultimate goal of a business is to maximize customer reach, revenue, and ROI. Your lead generation tool must be flexible enough to adapt to the current situation, that is, with the growing industry.
6. Get out of intention technology.
Your tool should be able to detect your customers' mouse movements and offer lead generation upon exit intent.
Exit intent technology is based on behavioral technology that monitors mouse movement on the website. It works in such a way that every time a customer is about to leave the site without buying, the site automatically displays interesting offers.
Here are some other points to consider before choosing a lead generation platform:
You need to provide AI bot facilities to promote customer self-service.
Some lead generation apps come with pre-built templates and themes.
It should be easily accessible to your entire team and from anywhere.
It should offer "geotagging" functionality. All software should be able to capture information from different sites and optimize and classify it in the form of field maps.
How to use lead generation software?
Many lead generation platforms offer similar features and work in a similar way.
Here are some elements that can help you generate maximum leads:
Call-to-Action – Lead generation starts when customers land on your page and click on the call-to-action box . CTA boxes typically include interactive buttons like "Sign up now," "Free for a month," "Click here," and more.
Landing Page – Clicking on the call to action will take customers to the landing page, where they will fill out a digital form with essential details .
Thank you page – After completing the form, customers are directed to the thank you page.
A lead generation tool helps you capture leads and direct customers through the entire sales pipeline.
Here, I'm using OptinMonster to demonstrate the process of using a lead generation service.
1. Create a campaign.
You will find the "Create Campaign" button after you log in to your OptinMonster account.
Source :: OptinMonster.com
Next, choose a campaign type. You will get options like Popup, Fullscreen, Slide-in, Floating Bar, and Inline.
You can customize your pre-built template or design a campaign from scratch. Fill in all the details to make your offer stand out.
Also, you can add/edit various items, including:
Add or remove rows and columns.
Customize the border color, border style, background color, and more.
Add your selected image and content.
Set a timer for the discount or sale to start.
Create a CTA tab to collect information from subscribers.
2. Set your target audience and display rules.
After creating your campaign, set up "Display Rules" from the top bar of your OptinMonster builder.
With the help of "Behavioral Technology", show the right offer to the right customers at the right time.
Follow these points before setting your display rules:
Create a personalized message to interact with your customer.
Optimize and monitor each customer's engagement.
Set a trigger for as soon as they are about to leave.
Engage customers with more offers.
Finally, publish the campaign by clicking the "Publish" button on the control panel.
3. Analyze your campaign.
You can connect your campaigns with Google Analytics to automatically track and measure metrics like impressions, conversions, and top converting pages.
Make sure you have access to real-time data to modify or improve your lead generation strategies.
Keep these things in mind when analyzing your results:
Get access to campaign-specific analytics.
Get results in real time.
Run A/B or split tests.
Get promotion opportunities.
Summary
That was my guide to the best lead generation software on the market.
Whether you need to generate leads, get email subscribers, or create automated campaigns, these platforms can help:
HubSpot – The best lead generation tool overall.
Intercom – Best for connecting with chatbots to engage website visitors.
Leadfeeder: The best to streamline lead generation with your CRM system.
OptinMonster – Best for exit-intent popups.
Mailchimp: Ideal for small businesses.
Unbounce – Best for creating custom landing pages.
Prospect.io: The best for building your email list and subscribers.
For more marketing tactics, check out some of my other related articles:
The best webinar software
The best email marketing software
The best live chat software
Which of these tools do you plan to use and why? Let me know by commenting below .