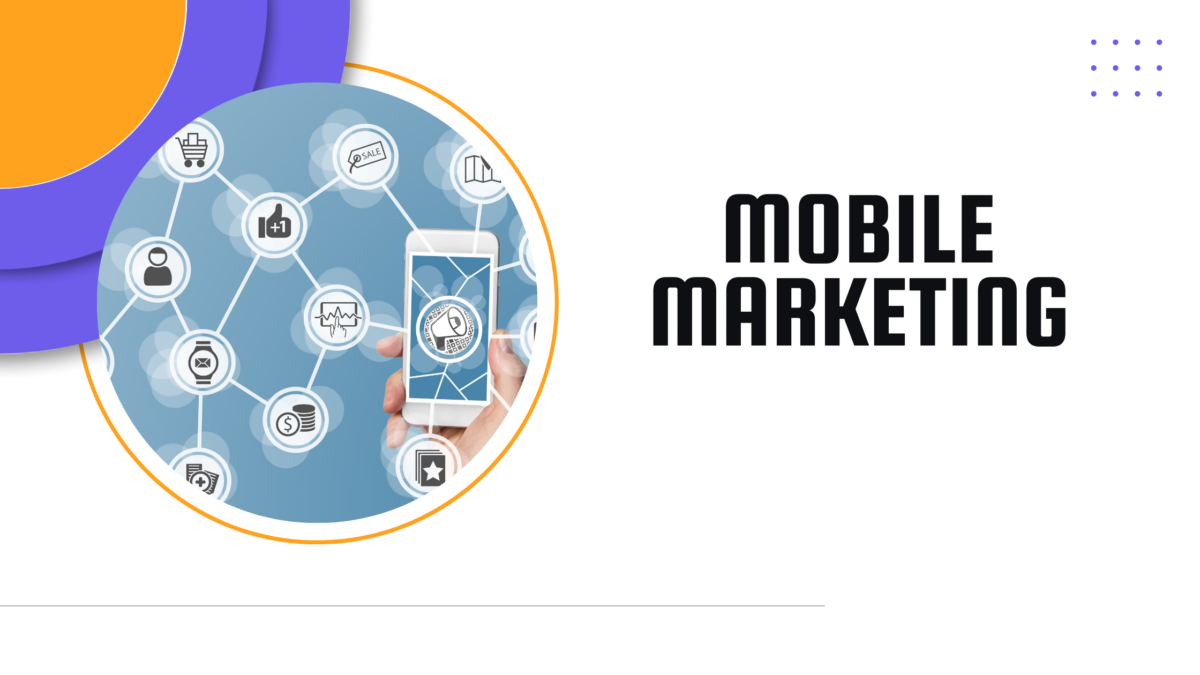 Mobile marketing is a form of digital marketing aimed at addressing a company's potential users and customers via mobile devices. To make this possible, mobile marketing is used to optimally prepare any relevant content that can be called up from a computer for mobile devices.
Overview
Companies that adapt their online marketing measures to their target groups with the help of mobile marketing have certain advantages, since the respective mobile device, such as a smartphone or tablet, is used to call up and use certain online services. Mobile marketing tries to address customers directly and to attract the attention of users in relevant phases of smartphone or tablet use. The market for mobile devices is constantly growing. This creates a touchpoint with the customer who cannot address a specific target group but the mass market.
Mobile marketing is a form of digital marketing that includes almost all sub-areas such as content marketing, display advertising, email marketing, programmatic advertising and social media marketing and is still characterized by the focus on the new possibilities and technologies of smartphones and tablets. The basic requirement for mobile marketing is to set up the company's website in such a way that it can also be used and visualized properly on mobile devices. On this basis, the mobile marketing team can place mobile ads or send SMS that can refer directly to the mobile product or company landing pages.
In the e-commerce sector in particular , a company app that users can download to their mobile devices could also make sense. With the combination of mobile commerce and mobile payment services, customers no longer need a computer to purchase products online. However, every company should decide for itself individually whether the implementation of an APP makes sense and whether the time and financial effort is worth it.
How does mobile marketing work?
Effective mobile marketing designs and places the content in such a way that customers are addressed directly. As a direct mobile marketing measure, companies could use advertising SMS, e-mails, mobile coupons, social media marketing or a company app that appears on the screens of potential customers as a push notification. In particular, the relevance of advertising SMS is steadily increasing. With a very high opening rate, SMS marketing is the medium that is most likely to be noticed and read by customers.
But email marketing should also adapt to mobile devices and adapt the content so that it can also be viewed directly on a small screen . Mobile marketing offers an advantage over other online marketing measures: the location function . The location functions on mobile devices give companies the opportunity to design their marketing strategies based on location. But the location-independent accessibility of consumers, who sit constantly and regularly on their mobile devices and almost always have them with them, is considered to be an outstanding advantage over other marketing measures. The customer can interact and communicate directly with the company, so that contact with the customer can be made personal and special.
What are the challenges in mobile marketing?
However, there are also challenges in mobile marketing that companies have to overcome if they want to advertise successfully and efficiently on mobile devices:
1. The biggest challenge for the mobile marketing team is the high demand for responsive web design. The content must be adapted to different display sizes and, especially when using images, must be optimal and of the highest quality, while the loading time of the respective website should be as short as possible. The dynamic structure of mobile advertising content should be guaranteed despite smaller display sizes and, for example, advertising is placed between page content and not on the side edge like on a desktop.
2. Due to the location-based service , mobile marketing is occasionally criticized with regard to certain data protection issues. Since mobile marketing allows advertising to be personalized and adapted in the best possible way, companies try to collect customer data as comprehensively as possible. Accordingly, the advertising and content should be dosed in such a way that the customer can actually receive a benefit and added value through the release of his data.
SUMMARY
Digital marketing is constantly evolving, and with new technologies, mobile marketing can reach customers 24/7. The transition from the classic desktop to mobile devices requires not only providers, but also marketing teams to deal extensively with this measure. The importance of smartphones will continue to increase for every single person and the topic will become unavoidable, especially in marketing. Even small steps such as a fast and mobile-compatible website bring great advantages.