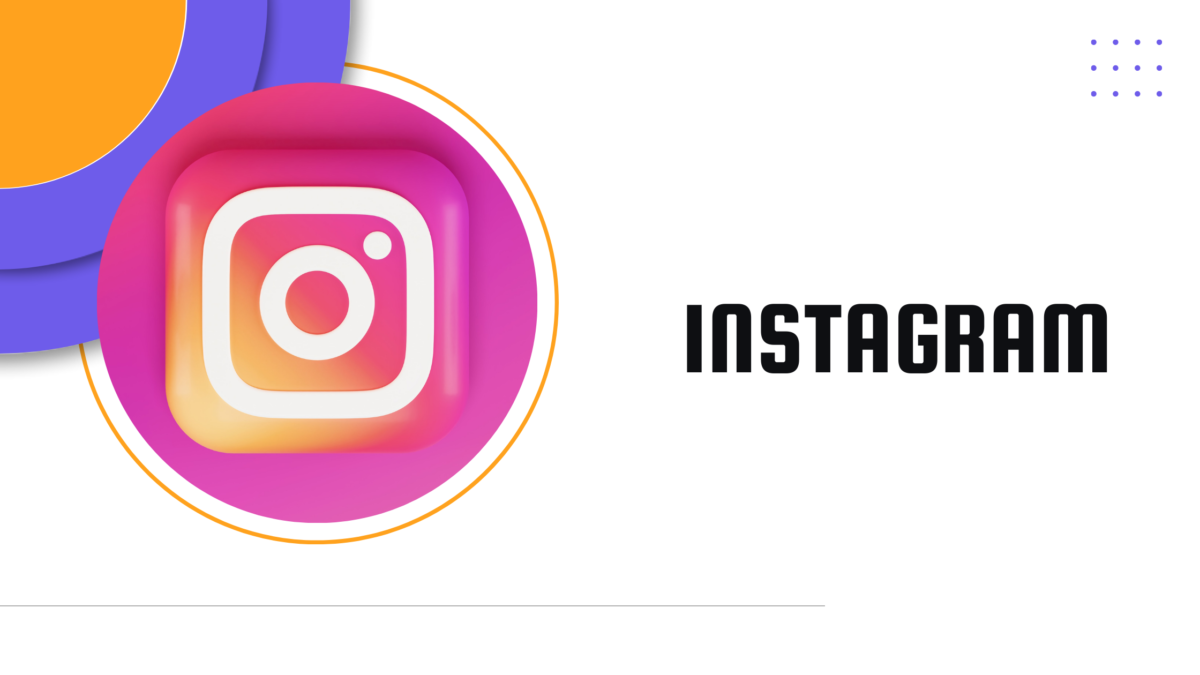 Instagram is a social network in which yes or yes you must be.
And for this reason, in this post I will explain everything you need to know about Instagram to start using it like a true professional.
What is Instagram?
The Instagram social network was founded by Kevin Systrom and Mike Krieger.
Together they released the first version in October 2010 and, furthermore, at first it was only available for Apple's IOS operating system.
If you are wondering what Instagram really means, its literal definition is as follows:
"Images and videos (-gram) instantly (insta-)"
For this reason, it is also known as "insta" or "ig" .
And it makes a lot of sense, since the moment you post your photos and videos, they are accessible to your followers (in private) and the rest of the world (in public).
Instagram began as a social network mainly used by young people to share photos and videos, interact with friends and like their photos.
In fact, that was its main functionality in the beginning.
However, as the years have passed, it has become the social network in which more companies and businesses are present , promoting their products or services, interacting with their customers, humanizing their brand, etc.
And it no longer only serves to like you, but let's not get ahead of ourselves.
The truth is that Instagram is a social network that is designed to be used directly from a smartphone.
In fact, it was born as a mobile application and at first the desktop version was very limited.
Little by little they have been improving it and you can now publish content from your computer , something that was impossible before. However, it is still much more practical and comfortable from a mobile device.
In addition, its use has become so widespread that the use of a huge number of tools to retouch and modify photos and videos has become popular.
Now take a look at the graph below.
The number of Spanish active users has experienced a gradual increase year after year. Already in 2020 we were 20 million users on Instagram. Only in Spain!
It is an amount that increases every year and that has a lot to do with the great implication of the social network in the digital marketing strategy of any company.
What is Instagram for?
If we go to the most basic, the main uses of Instagram are to share photos and videos with friends, family or followers in general.
This network is purely visual, so a lot of importance is given to the quality of the content you upload.
In general, people use it to share our most personal side .
Or that was before.
What has happened with Instagram is that by increasing the number of users so much, its use has become very professional. That means that more and more quality content is being shared, people are curating more posts, more professional tools like Instagram scheduler are being used…
In short, it increases posture.
And this translates into less transparency of reality on many occasions.
However, it is still a medium in which to show yourself completely and, in the case of companies, humanize your brand and get closer to the audience.
Now, Instagram is no longer just for sharing content with other people and building relationships, but for doing business .
The arrival of Instagram Shopping and the possibility of advertising on Instagram Ads together with Facebook opens up a range of possibilities for companies to segment the public they want to sell and increase their turnover.
Why should you learn to use Instagram?
With what I told you before, I think it is obvious.
Above all, if you have a professional project or you are a company and you want to grow in visibility, customers and loyalty.
Being on Instagram allows you to be more accessible to your audience .
Or if not, think about what we usually do when we want to go out to dinner at a restaurant.
I don't know about you, but I start looking on Instagram for the profile of the place I'm interested in, I look at their photos to see what the dishes look like, I see the tagged images of other customers who have already been there, I read comments to see what they think…
An investigation in capital letters, come on.
This social network allows you to show everything you offer, build trust, create relationships with your followers and end up buying from you.
In addition, it is also perfect for interacting with your customers in the after-sales stage , as it serves as a support tool to answer questions, dissatisfaction due to a problem, etc.
The fact of being attentive to all these issues will make you grow in authority and they will be grateful to you.
Last but not least (although I have already mentioned it), you should use Instagram if you want to advertise your products or services effectively.
Although updates to Apple's operating system and changes in privacy policy make the task a bit more difficult, Facebook and Instagram Ads is still one of the most profitable options and with the highest return on investment that exists.
It is much less intrusive advertising than other channels and allows you to segment very well the people who may be interested in your products or services , so the possibility of purchase is greater.
How Instagram works
The first thing you have to do is download the application from the App Store or Google Play on your Smartphone.
Next, you will need to create an Instagram account.
Once registered, it will give you the option to connect with your Facebook account or with your contact list, although you can skip these steps if you are not interested.
In the last steps it will ask you to upload a photo for your profile and a recommended list of people to follow.
And that's it, you're already part of this social network.
Now I am going to explain what Instagram is like, in terms of the symbols or sections of the menu , both above and below.
Let's start at the top of the screen:
1 – The plus symbol is used to post content , whether in stories, in the feed, a live video, or reels…
2 – The heart is where you will find notifications about likes, comments, mentions, new followers…
3 – The paper plane is where private messages with other people are stored, and they can also invite you to groups.
4 – The house is the start of the app. Let's say it's the first thing you see when you open the app. There you will find the feed with the publications of your followers and at the top the stories. The first one that comes out is yours, from which you can also publish new stories, and next to it are those of your followers in order of more interaction and relationship.
5 – The magnifying glass represents the explore section , where you can find publications that the algorithm considers may interest you, and the search bar. In it you can search by hashtags, trends, specific people…
6 – From the middle button you can directly access the Reels section , a recent Instagram feature similar to Tik Tok to share short videos. I'll tell you a little more about her later.
7 – This button is Instagram Shopping , from which you can search for products that the app thinks you might like based on your actions, and you can also search for specific stores to buy from.
8 – Finally, the last button is your own profile. In the little circle you will see the image you have chosen, and from there you can see your publications, your biography and your highlighted stories, as well as configure your account.
Once you know all the sections of Instagram, the important thing comes:
➡️ Do you want a personal or company profile?
If you want to switch to company profile , you just have to go to the 3 horizontal lines at the top right (in the section of your profile) and click Settings.
The steps are: Settings > Privacy > Account Privacy.
➡️ A public or private profile?
In this case, from the same Settings section, the steps are: Settings > Account > Change account type.
And what are the differences between a personal profile and a company profile?
So let me summarize a bit:
In a company profile you have the statistics of your publications (number of impressions and likes) and your followers (location, gender and age).
You can promote your posts (I don't recommend it) and have an analysis of your ad campaigns (I do recommend it).
You can put in your profile calls to action with a button to contact, send email or how to get to the establishment.
The only negative aspect of having a company profile is that they have less organic reach than a personal profile.
That is why companies often use paid traffic through advertising campaigns to promote their products or services.
How to use Instagram step by step
Before I have mentioned the functionalities of Instagram one by one, but so that you understand its operation well, I am going to explain them step by step.
🔸 El feed
The Instagram feed is what users find when they enter your profile.
On Facebook it is called a wall and on Twitter "timeline".
There they will see your biography and everything you have published in chronological order.
The main section where the publications of all users are collected is also called feed.
Previously, the algorithm worked in chronological order. That is, the photos and videos appeared in order of publication.
In recent years, this has changed. The feed is organized based on the interactions the account receives in the first hours, the popularity of the account, the relationship it has with you, hashtags, etc.
Therefore, to appear in the feed and get interactions from your followers, not only is it enough to publish, but you must follow a good strategy.
On the other hand, to have an attractive feed on your Instagram profile, you should try to follow your own style, and be consistent with the content you upload.
I also recommend using colors that identify you (corporate colors, in the case of companies and brands) and use them harmoniously, in addition to alternating the types of publications in an orderly manner (carousel, video, reel, single image…)
🔸 Las stories
Instagram Stories is a functionality that allows you to upload photos and videos of short duration, about 10 seconds maximum, and its main feature is temporality .
They only last 24 hours , and after that time the video or photo disappears (unless you have added them to your highlights).
Story highlights are stored on your profile, and you can give them a name and cover. You can customize this in a way that is in tune with the content of your feed.
In this image you can see how the featured stories are personalized on Miguel Florido's profile, using his corporate colors.
And what are the highlights for?
Well, these allow you to save the stories so they don't disappear after 24 hours.
To be able to do it you have to go back to the 3 horizontal lines in the upper right corner and access File .
There you will have all the stories you have published in the past.
Keep one thing in mind: with stories you can show your most human side and be closer.
Another aspect to highlight is the possibility of adding filters and adding numerous elements such as:
Stickers.
Text.
Drawings made with the finger.
Locations and time.
Hashtags.
Song.
Surveys.
Gifs.
Questions and answers.
Mentions.
Every time they add more elements to the stories, so you should be aware of the updates and try them whenever you can.
Also, in the video section of the stories you can add effects such as:
Boomerang.
Superzoom.
Resin.
Free hands.
Stop motion animation.
Something that may interest you in Instagram Stories if you have a project or business is the fact that you can put a link in the publication .
The bad news is that you need at least 10,000 followers and have a verified business profile.
Once you have these two requirements, an icon with a chain will appear in the upper right.
🔸 Direct messages
With Instagram Direct you can send your photos and videos privately to the people you want, both individually and in a group.
Its operation is simple, once you have your story ready you will have the option to "send to", there you can select who you want to send your publication to.
You can also start a private conversation by going to the profile you will see the "send message" button.
🔸 Your profile bio
The Instagram bio is located at the top of your feed, and it is the first thing the user sees when entering your profile.
It is your cover letter.
Therefore, I recommend you to have a well-cared-for biography that reflects what you do and arouses curiosity, in order to increase your number of followers and interactions.
Do you want to have an irresistibly good bio? Here I give you the keys:
Have a profile photograph with good quality and that is not unbalanced.
The username can be up to 30 characters long, but it's best to keep it short and easy to remember.
In the descriptive text you have 160 characters to introduce yourself , if you have doubts about what to put, I recommend answering the following questions: Who are you? What do you do for a living? How can you help the reader?
Do not put all the text in a paragraph, divide it by sentences, the reading will be easier.
To highlight your bio you can use hashtags and emojis (remember that this social network is purely visual)
You can include a link to direct traffic to a website or other social network, do not forget to end with a call to action.
Here you have the example of the Marketing and Web School bio , which meets all the indicated points and ends with a call to action that leads you to click to go to the page of the Master in Digital Marketing, which is our info product most important and popular.
🔸 The Reels
Reels are short videos to which you can add audio tracks and songs, and are inspired by the format of the Tik Tok social network.
Its standard duration is 15 seconds , although as it has been consolidated on Instagram, it has been increased first to 30 and then to 60 seconds.
In the "explore" section of the lupita, you can see the most popular Reels that the algorithm considers may interest you, and to publish one yourself, you just have to click the button in the center, as I explained before.
At first, the Reels went viral in the same way as TikTok, to make dances with trending music.
However, today companies and professionals often use it to give their followers another type of much more entertaining content.
With the Reels you can humanize your brand more , since an educational post where you don't see who is behind it is not the same as a video in which you show yourself.
I leave you some ideas :
Transitions and clothing changes for online fashion stores.
Show the offices or introduce team members
Testing products you sell with before and after
Imitating funny audio tracks to generate sympathy
Explaining issues related to your products or services
answering questions
🔸 IGTV e Instagram Live
Instagram Live consists of live videos through Stories.
They are a very good option to interact more with your followers, since you can invite people to live and talk on a double screen.
Many brands use it to resolve doubts directly about products/services that are for sale or for launches.
You can then save those live streams as IGTV on your profile, which is an Instagram section that allows you to post long videos, up to an hour long.
IGTV can be downloaded as an independent app from Instagram, but it is not widely accepted on the social network.
🔸 Instagram Shopping
This section is perhaps the one that may interest online stores the most, since it allows the direct sale of products .
It's like a catalog that you can upload to your profile, and where users can click the shopping bag button to see the price and access the website's product sheet directly.
You have the option to save products to a wish list and even send them to other friends and followers.
Each product has its own description, and the interesting thing is that it offers you related products from that same store.
It is like a mini replica of your ecommerce, on the social network.
🔸 Hashtags
The Hashtag symbol (#) or also called the hash symbol, is used to label our publications.
If you press a Hashtag, all the publications that have been tagged with that Hashtag will appear.
In this post we explain in more detail what a Hashtag is and how to use it in social networks.
You can search for Hashtags in the search engine in the "explore" section.
It is an interesting option to create brand Hashtags and add them to the publications that interest you. This way, all your posts will be sorted and grouped based on that Hashtag when someone searches for it.
It is also a good way to get more reach apart from your followers , since people will be able to find your profile thanks to the tags you put on your posts.
A curious thing that Instagram has is the option to follow a hashtag as if it were a profile.
Has it become clear to you what Instagram is and what it is for?
I hope that throughout the article you have understood what Instagram is and why it can be useful to use this social network both personally and for your social media marketing strategy.
If you still have questions about how Instagram works, you can ask me any questions in the comments.
Will you create a profile on Instagram? To what end? Tell it also in comments 🙂